Bedbugs are unfortunately on the rise again. And a ruse in personal travel definitely isn't helping. If you've heard about the recent outbreak on the recent British Airways flight, then you might be concerned about your next trip! Nobody wants to come home with an unwanted tag-along, so follow these tips to make sure your travels and return are bug free.
Before you go
Before you even begin booking your trip, research your hotel options through the official Bedbug Registry. Keep in mind that if a hotel had an outbreak relatively recently or a little while ago, they have probably had it dealt with and will be on high alert for signs. If you're worried, give them a call to confirm that the situation was effectively dealt with. However, if there are very recent reviews that mention sightings, maybe look somewhere else.
It's a common misconception that bedbugs will only be found in cheaper hotels or somewhere that looks visibly dirty. This could not be less true. Bedbugs can be anywhere, not just hotels. One could jump onto you while you're sitting in a movie theatre, at a friend's house, walking through a clothing store or even brushing by someone on the street! This doesn't mean you shouldn't be wary every day, but don't let it stop you from travelling, because bedbugs aren't exclusive to hotels and airplanes. So with that in mind, don't assume they will or won't be in certain hotels.
Airplanes
The first step to avoiding these insects from coming with you is to pack smartly. Choose a hard-shell suitcase over a fabric one with many folds or pockets, pack your clothes inside a large garbage bag or suitcase liner, or even better, wrap up your entire suitcase in an encasement. Not only will these prevent your suitcase from contracting bedbugs on the journey, they will also help prevent the spread if you unknowingly already have them. If you have the chance to buy new luggage, it's best to choose a light-coloured plastic suitcase, as bedbugs are less attracted to hard surfaces and the lighter colour will make them easier to spot.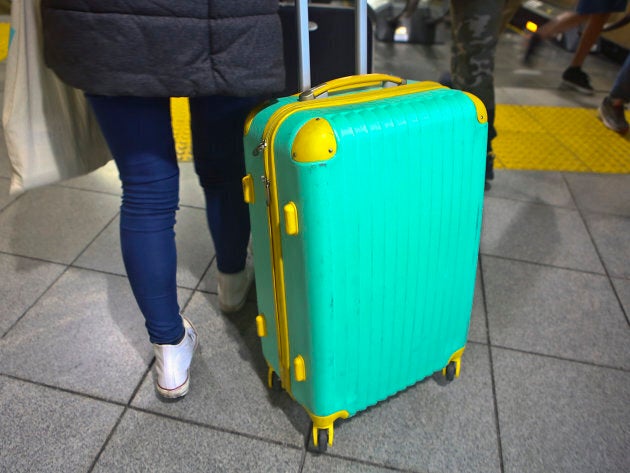 If you want to be really protected, you can also purchase a general seat cover in advance, one that just slips over a standard airplane seat and prevents all kinds of germs and bugs, or there are specific bedbug covers. Generally, there aren't many cases of bedbugs on airplane seats as they enforce strong preventative measures, but you never know what another passenger is going to have on them! So be protective with your luggage so you can enjoy the rest of your trip.
Hotels
There are many precautions you can take when checking into any hotel as well. When you first enter your room, put your luggage in the shower or bathtub. This will prevent bugs from spreading from or into your suitcase, as it's hard for them to crawl up the smooth surface. Then, do a quick overview of the room: check the sheets, mattress, headboard, nightstand, and anything else near the bed. Be as thorough as possible — many people even check the underside of the mattress and behind picture frames. The most common signs are small black and/or red stains, they will kind of look like pepper or chili flakes, or tiny pale yellow shells. Both of these are easier to spot than the bugs themselves. If your room has a couch or fabric-covered chair, be sure to check there too.
If you see anything that resembles these, do not hesitate to let the hotel know and request a room change. It is suggested to move at least two floors away — if there are bugs in one room, they will very easily spread nearby.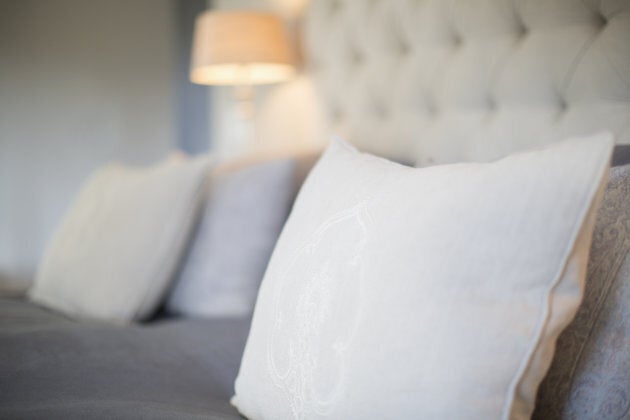 Once you've checked over your room and it looks all clear, still be cautious of where you store your clothes. I recommend keeping your suitcase in the bathroom if you have the space, if not, try to keep everything off the ground and out of the bed.
Returning home
Once you get home, go straight to a washing machine and throw everything in. Don't give those bugs any chance to jump onto you or your carpet! If you have to unpack your bags before getting them into a washing machine, be sure to do so outside or in a garage and conduct a thorough examination for any signs. Wash everything that was on your trip with you (whether worn or not) on the highest heat setting and dry for at least 30 minutes. For your suitcase, vacuum it out, paying careful attention to folds and small pockets, or have it steam cleaned. Place the luggage inside a garbage bag or plastic lining for long-term storage, whether it was infected or not. This will prevent any undetected bugs from creeping both in and out, impacting your home or your next trip.
Overall, bedbugs can pop up anywhere, so while it's extremely inconvenient and unpleasant, it shouldn't put you off travelling! If you take these precautions and stay aware, you'll be sure to have a great trip.