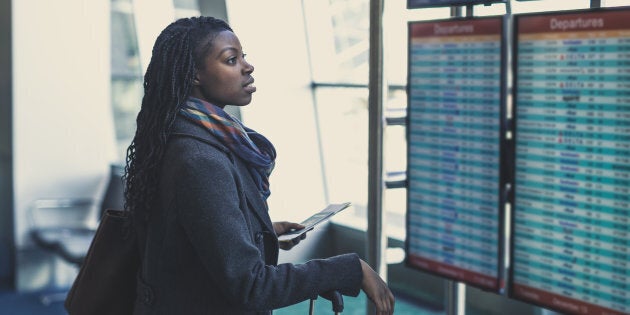 Ultra-low-cost-carriers, known as no-frills airfare, offer the very bare bones of travel, allowing you to pick and choose which additional features you pay for.
Never flown on a ULCC before? The deal is usually that there's all kinds of hidden and additional fees — however if you plan accordingly they are possible to avoid. The cost of the flight includes your seat, and that's pretty much it, so expect to pay a fee for things that are normally included, such as carry-on bags and printing your boarding pass at the airport. Additionally, they often fly in and out of secondary airports in order to support the lower fee, such as Hamilton instead of Toronto or Abbotsford instead of Vancouver.
Ever since I started in the travel industry 25 years ago, I have seen so many ULCCs in Canada come and go. Not one has ever been able to get off the ground. For this reason, it is very important to keep your finances and itineraries safe. Although we hope none will go out of business, there is of course always that chance, so be sure to book your ULCC ticket using a credit card. This way you'll be covered for services not rendered under the Consumer Credit Act of 1974 in the case that the airline goes under before your trip.
Another way to be fully covered is to book through a licensed travel agent or agency in B.C., which ensures that you are covered by the Travel Assurance Fund. If you can't book on a credit card or through an agent, be sure to purchase Scheduled Airline Failure Insurance, just in case anything happens!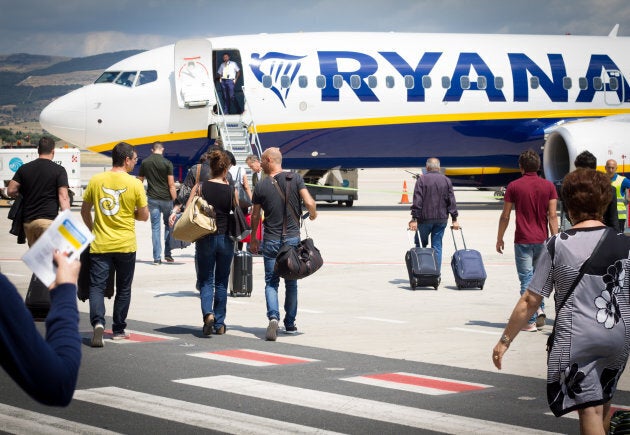 Like WestJet, many other airlines have attempted the secondary low-cost carrier, however it has not seen significant success. Air Canada introduced Zip in 2002, United Airlines introduced Ted in 2003 and Delta Airlines introduced Song in 2003, all of which failed within a few years. Jetlines argues that this is due to the fact that the "airlines within an airline" model has a proven track record of failing, so it's not viable long-term. For this reason, it is important to take insurance precautions even when booking with an established airline like WestJet.
To save the most on additional fees, print your boarding pass at home. Do not rely on an electronic copy or printing at the airport — this could cost you upwards of $10 or you could be flat-out rejected. For example, I've seen RyanAir charge up to 80 euros to print your boarding pass, which is usually four times more than the ticket price! You also may have to pay to choose any seat prior to 24 hours before takeoff, so it would be best to check in online at the exact 24-hour mark, so you can score a good seat selection for free.
These also aren't flights that are going to be offering any meals or drinks without a fee, so be prepared with any food or drinks that you're going to need. Another thing to keep in mind is that comfort is not the priority, so your seat may not recline, you may not have much leg room and there won't be an in-seat entertainment system. For example, Swoop's seat pitch will only be 29", as opposed to WestJet's average 32". However if you've ever flown Air Canada Rouge before, then you've already experienced this 29" seat! Come prepared with anything you need to sleep or keep yourself entertained.
Another thing to plan for is the options and added time to travel to and from the secondary airport. There may only be one infrequent shuttle to the city which will cost you, so before you go, figure out if there's public transit nearby or factor in the possible wait and rush-hour traffic to your arrival time!
Even if your airline is still in business, be prepared to be flexible.
Finally, even if your airline is still in business, be prepared to be flexible. They can change their dates, time or routes, especially in the beginning. For example, I've seen many instances of a planned non-stop route adding a connection last minute. So if you need to be somewhere at an exact time, be cautious!
Overall the goal of the travel industry is to introduce as many people as they can to new cultures and experiences, whether that's halfway across the globe or just a few hours outside their city. Hefty air- ticket prices are what typically stand in the way of this. Even though a low-cost carrier isn't often the most convenient or glamorous, it gets you where you want to go! It's ideal for students and young professionals looking to experience the world while they have the time but not necessarily the funds.
Ultra-low-cost flights are definitely worth the inconveniences; even if you end up paying for every additional fee, your total price will probably still be cheaper than the typical Canadian "inclusive" fare. And as you get more used to them, they won't feel like inconveniences at all! So look out for these new airlines around Canada and take advantage of them while they're here!