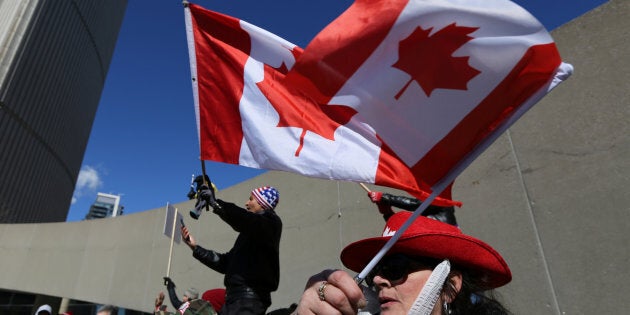 At an event on diversity, I listened to a young woman speak about white privilege and how she had it and could not really understand the lives of others from different races and cultures. A few days later I saw that Pride parades did not want uniformed police officers to march-and some police officers chose to ignore the request. Vandalism against synagogues and mosques as well as some recent verbal assaults on some Muslim women; and a recent incident in Halifax where an Indigenous ceremony was disrupted by a group of young men carrying a Red Ensign flag -- Canada's former national flag.
Even though Canada as a nation that prides itself on diversity and inclusion is often held up as an example for the world, we cannot rest on these laurels when we see and hear of these kinds of incidents.
Canadians are a very polite nation so we are told. Politeness is a good thing, yet that politeness can also feed political correctness which does not permit open dialogue around issues that trouble us as a nation. I do not think terms such as white privilege further any dialogue or understanding nor does issuing dictates about behaviour such as police wearing uniforms or attacking someone of a particular culture or faith because of the actions of others. We have a perfect example now for a rich dialogue around the decision to award Omar Khadr a $10-million settlement because his Charter rights were violated.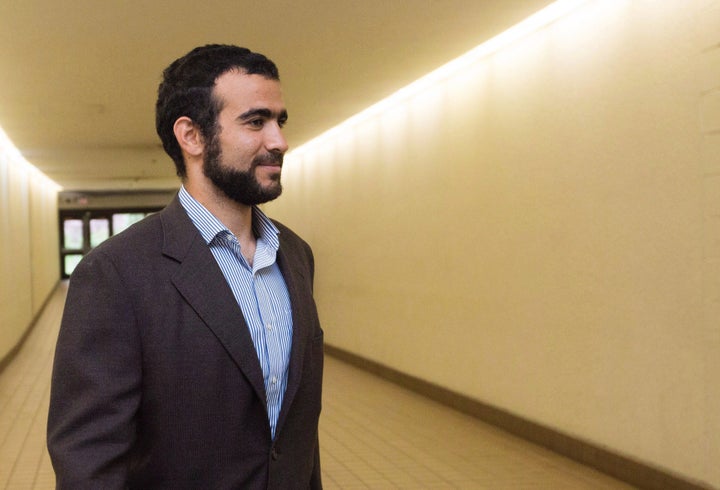 This case clearly raises emotions and is a good opportunity to discuss the underlying values. Many see the settlement as an affront to severely wounded soldiers who bear the brunt of war and yet have often fought to get compensation and help. Others see this as the Charter of Rights and Freedoms in action to ensure government actions do not harm citizens. In some cases, it is easy to accept there was a Charter breach and a remedy is in order. This is one of the very tough decisions where the courts have said there was a Charter breach no matter how unpalatable the result may be to many.
It is a democratic right to speak out about what many see as a mistake on the part of the government in making a settlement before they were compelled to do so by a court -- a dilemma that governments face on a number of occasions when they are advised they will lose in court and want to save the taxpayer money. This debate can be healthy if it focuses on the right issues which are the reasons for the decision, the timing, and level of compensation.
In the case of abuse in residential schools, the majority of Canadians could see the wisdom of a settlement, compensation and an apology before multiple court actions because the abuse of children being forced into schools and many abused was a sympathetic cause. The Khadr case is tougher because, although he was only 15, he still participated in acts of war with his father. Protecting rights can be very difficult and often challenging when the result is one such as the Khadr case. If protecting rights was easy we would not need a Charter.
Government can set the example for dialogue on tough issues that arise in a society pledged to multiculturalism, inclusion and protection of rights.
My hope from this reaction is it will be a dialogue that can be honest and open yet respectful of the views held by the proponents and those who express concern. We need this kind of dialogue in Canada to be able to respectfully challenge other views and allow our own views to be challenged. All of us harbour some kinds of prejudices -- often because we do not understand well the "other." I grew up in an area where I saw prejudice against Indigenous people. Much of it was based on fear and a lack of understanding of the history that led to the disruption and challenges that continue to face Indigenous communities. A dialogue for understanding can change the perspectives of everyone.
We now have the opportunity to have an open dialogue. I urge our government and opposition to take this beyond politics and blame to really focus on what are the real issues and how can we further understanding and dialogue around an issue that is clearly troubling many Canadians. A conversation is needed around the basis for the decision.
Government can set the example for dialogue on tough issues that arise in a society pledged to multiculturalism, inclusion and protection of rights. Let us not fool ourselves -- we need to have these dialogues for understanding our differences that can drive us apart if we hide them beneath political correctness and lack of information on challenging decisions.
Follow HuffPost Canada Blogs on Facebook