Compassion, romance, honesty, sincerity, charm - these are but a few of the usual traits many of us look for in others when searching for love. When we do find that special someone, intimacy is key in keeping the relationship alive and healthy and sharing experiences is definitely one of the ways to do exactly that.
Speaking of which, gentlemen, there is no better day for us to share our love and feelings we have for another than on Valentine's Day - the most romantic day of the year! However, you may find that some of the best events like Fort Calgary's Theatre and Heritage Park's Selkirk Grille dinner are already sold out.
Not to worry, here are the top 3 alternative activities to do in and around Calgary for Valentine's Day 2014 that will surely woo your significant other into a deep romantic trance and create lasting memories for both of you to giggle about years down the road. For our complete list, be sure to check out these Top 10 Calgary Valentines Day Date Ideas before its too late!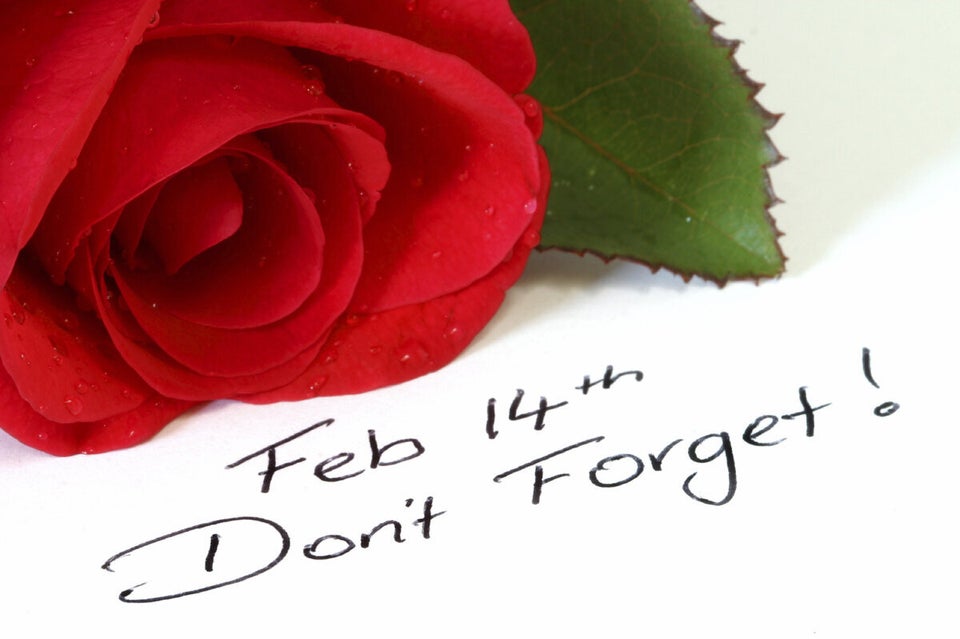 Banff Caribou Lodge & Spa
When - February 10th to the 14th, 2014
Where - Banff Caribou Lodge & Spa - 521 Banff Ave
Price - $109 per person
If you haven't made plans quite yet for Valentines Day, heading out to Banff for a romantic evening in this beautiful mountain town will solve all your woes.

The Banff Caribou Lodge & Spa is offering an awesome romantic V-Day package that includes:
Superior class accommodations
Passes for two to the Banff Hot Springs
A choice between a bottle of white or red wine
Chocolate fondue
And for only $109 per person, this package is great for those who find themselves on a budget this V-Day. The best part is that your significant other doesn't have to know just how affordable this awesome deal really is!
Hillhurst - 334 14th Street NW
Aspen Woods - 333 Aspen Glen Landing SW
Canyon Meadows - 380 Canyon Meadows Drive SE
Cost - $15 to more than $100
I have said it before and I will say it again; Colour Me Mine is as romantic as it gets for couples because they not only share intimate time with each other, but also get to see the result of the date a week or two later after picking up the finished pieces.
Walk into any one of three locations in Calgary
Find a ceramic piece (or two) to paint
Get a quick introduction session and a few extra tips on how it all works
Paint, paint, and paint some more
Dry, then give finished pieces with store clerk to be picked up a week or two later
Every Colour Me Mine has over 100 different ceramic pieces including heart shaped plates, heart indented coffee mugs, and a plethora of other useful household objects that can just as easily be covered in painted hearts!

How about a new picture frame for those special moments this V-Day custom painted by you and your lover? There's no better way to decorate your place with a splash of romanticism!
SAIT Culinary Campus Couples Cooking Classes
When - February 14th, 2014, 6:00pm to 9:00pm
Where - SAIT - 230 8th Avenue NW
Cost -75 per person
Start off the most romantic night of the year with a couples cooking class at SAIT Culinary Campus. Not only will this activity be an intimate experience, but it will also improve you and your partners cooking skills as well!

After concocting a culinary masterpiece (we hope), sit down in SAIT's comfy facility and enjoy your creation while getting ready for the night ahead.
Happy Valentine's Day Calgary !!
We here at Calgaryism wish you a very Happy Valentine's Day. For more of the best activities and events happening in and around the city, be sure to join us at Calgaryism on Facebook, Twitter, and Instagram today!