The more I travel to different places in this world, the more I appreciate the opportunity to live in such a great city like Calgary, Alberta. There are definitive reasons why Calgary has emerged as a world-class city as the Economist Intelligence Unit's Livability Survey suggests, which has named our city the 5th Most Livable in the World for 4 consecutive years in a row, not to mention the plethora of other great rankings and awards that truly showcase how wonderful a city Calgary is.
Having said that, I am here to tell you three reasons why living in Calgary has been such a pleasurable experience for me and others who love this city with all our hearts and know Calgary rocks!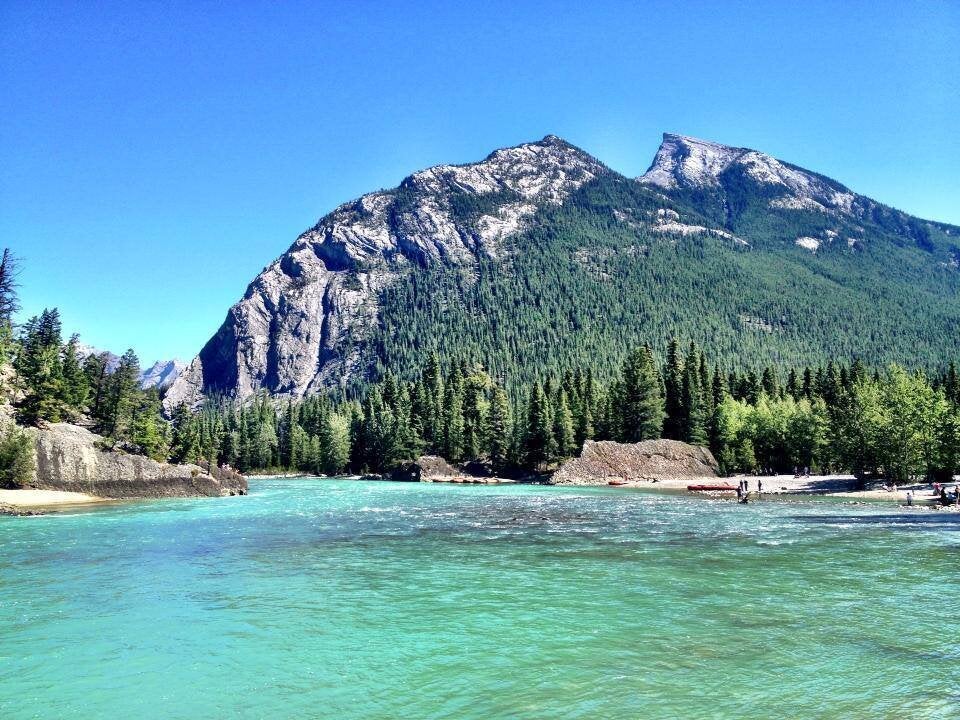 Opportunity, Mountains and Chinooks Slide
Is there any benefit to living in one of the best performing economies in Canada? Without a doubt. While other provincial and international economies have experienced economic lulls over the past few years, Calgary has remained relatively strong.

One of the most instrumental forces behind Calgary's economic strength is the energy sector. According to the Government of Alberta, this industry is responsible for almost a third of Alberta's provincial budget and a bit more than half of the total provincial exports. A large majority of these companies have their head offices located in downtown Calgary.

The energy sector is also a huge employer in the province as it employs one in six Albertans either directly or indirectly. This correlates into job opportunities as well as bringing other complementary industries here which creates even more opportunities for employment.

Canada is the most transparent and socially responsible top oil reserve country in the world and our local and national economies benefit immensely from the natural resources in every province. Millions of Canadians are supported directly and indirectly through resulting employment, while government revenues, social services, infrastructure and much more are created by this opportunity for Canadians!
Once you experience the Rocky Mountains, there's no going back. As a matter of fact, most Calgarians I talk to cant picture life without the mountains so close to home. Just the sight of them from various areas around Calgary has a relaxing effect on the mind, body, and soul.
I must give credit to the first settlers who established Fort Brisebois over a century ago in 1875, which a year later adopted the name of Fort Calgary. Colonel James Macleod and company didn't have the technology to be able to reach the Rocky Mountains within a short hour like we do today, but they must have had some type of premonition of what the future would behold - flying horses that could transport them to the mountains within a matter of minutes... of course!
Anyhow, today Calgarians have quick and easy access to the pristine mountainous landscapes of the Rocky Mountains, where they enjoy a full range of activities including hiking, biking, skiing, snowboard, rock climbing, ice-climbing, dog-sledding, horseback riding, camping, romantic get-a-ways, and more. But leisure and recreation aren't all the Rocky Mountains are good for.
There's not much else that will put a warm smile on your face in the middle of winter as quick as a Chinook. This warm, dry wind pays a visit to Calgary at least a few times every winter.

A Chinook is a warm, dry wind that blows eastward from the Pacific Ocean, cools as it climbs the slopes of the Rocky Mountains, then warms as it drops down to the western prairies below. These winds have the ability to change temperatures by up to 20 degrees Celsius!

Now, let me tell you, there's nothing quite like a nice, warm Chinook in the middle of a cold, hard winter. Just a few weeks ago we had a pleasant one which saw temperatures change from the -20 Celsius range to above zero that lasted for almost seven days! Not only is this physically pleasing, but psychologically as well.

As a matter of fact, a 4 year study done by the University of Calgary shows that 100 patients suffering some sort of neuropathic pain are 1.8 times more likely to experience relief from this pain on a Chinook day than on a non-Chinook day. Could we apply this study to other parts of our lives, such as psychology, and gauge how much a Chinook could positively affect the mindset of a person in the middle of winter? Absolutely - as a born and raised Calgarian, I will be the first to testify for the validity of this statement!
A strong economy, beautiful mountainous landscapes, and a warm wind phenomenon are but only three of several reasons why I love Calgary. Stay tuned for even more reasons why I love this amazing city.
If you live in Calgary, Alberta, or have been, or know of it, we would love to hear what you think! Join us at Calgaryism on Facebook, Instagram, and Twitter - we will see you there!