Did you know that it takes just one-tenth of a second to make a first impression?
According to Forbes Magazine "Most people will judge you within the first second of meeting you and their opinion will most likely never change."
So that just goes to show: Making a good first impression is super important, because you only really get one crack at it.
To help you make all of your first impressions at KarMingle events first class, we've prepared a top five list of things you can do:
To make a great first impression, set a clear intention. Sit quietly for a few minutes just before you begin getting ready for your event. Set an intention (and visualize if you can) the kind of experience you wish to have, the type of people you'd like to meet, and how natural you want to feel while you're there. Your intentions are powerful, make no mistake about that. If you take the time to set your intentions clearly, there's no telling how incredible your KarMingle experience will be!
Because nobody likes a "negative nelly" take a moment before every event to get yourself into a great mood. Even if you've had a bad day, there's a very quick and easy way for you to do this: Have an attitude of gratitude. Close your eyes and think of five things that happened today that you can be grateful for -- even if your list includes simply breathing, seeing, tasting, smelling, and hearing -- each of those are pretty precious all on their own. And I bet, if you take a few minutes you'll be able to come up with at least a few other things to add to your list. Close your eyes, put a smile on your face and feel how good gratitude feels!
3. Dress to reflect your unique style
The very first thing that women ask their female friends before a party is "what are you going to wear?" And that's because we all know that the way you dress speaks volumes. But one of the traps we as women fall into, is that we dress according to what our friends will be wearing -- and that's a big mistake -- because what you wear is supposed to reflect your unique personality and style. Our best advice is for you to wear something that gives you confidence, but also feels comfortable. If you're feeling strained by clothes that are too tight, this will wreck your good mood and ruin your great first impression.
2. Show interest and be interesting
Being interesting is a highly useful social skill. It has the ability to improve not only your social and career aspects of life, it can also dramatically increase your romantic prospects as well. There are two very simple tips to be successful with this: 1) Showing interest is easy, put a smile on your face and be genuinely curious about others, 2) Being interesting is easy, pay attention to what others want to talk about and join in the conversation, share an idea or two, but remember to remain open to all points of view.
1. Practice open body language
Your body language is probably the most crucial aspect of creating a good first impression. That's why we saved this "how to" for last. Everything from eye contact, to hand placement, and posture -- they all have an effect on what others will believe about you, so you want to be sure you're sending the message that you intend to send (see, it really is about setting intentions!) To be aware of what your body is saying, body language experts suggest practicing in front of a mirror, or taking a video of yourself walking, talking, holding a drink, sitting, and eating. Seeing yourself in action will provide you with volumes of information.
But if you don't have time for all of that, be sure to watch out for these
Wishing you all the best.
Your Dating Coach and KarMingle Co-Founder,
Fun, Fabulous Events for Single Women
With an EQUAL NUMBER of Great, Straight, Available Single Men!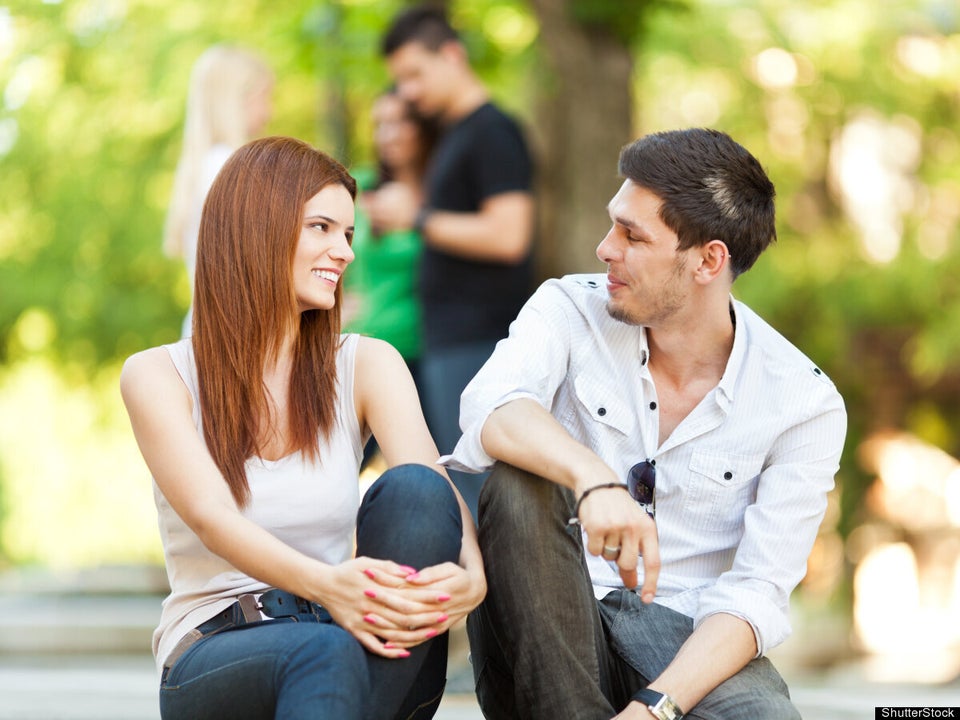 8 Dating Habits For Successful Relationships