Looking to shop local while supporting independent artisans, bespoke crafters and small scale makers? Colin and Justin discuss how you can fill your home (and wardrobe) with unique finds to make you stand out...
The 'maker marketplace' in Canada - and the support that exists for independent traders - is positively booming as shoppers become ever keener to support local businesses and, at the same time, acquire a dose of instant 'hipster' credentials. Large scale manufacture is one thing (and for many of our projects we depend on high street brands and larger stores) but we also love the heart and soul behind one man bands, Mom and Pop shops and smaller, independent retailers.
Let's be honest: as far as fashion or cool home aesthetics are concerned, who doesn't want to make an individual statement? Hey, such is the interest level there's even a Canadian television channel called Makeful (http://bemakeful.com) whose output is dedicated to this burgeoning crafts and maker culture. Broadcasting soul food programming, the network is like feel good TV on steroids. Whether you want to explore party planning, making the world's finest soup, staging an intimate event or decorating on a strict budget (hello thrift stores, and hello bargain finds reimagined), Makeful is a one stop shop.
As far as design is concerned, and as an antidote to the overplayed cookie cutter lifestyle, we find individual pieces add gravitas and personality: they're the perfect finishing touch. Just as accessories can make or break an outfit, so too can a well placed cushion or throw totally transform a lacklustre room. Imagine your 'not quite there' space as a cake without dressing - your choice of artwork, soft furnishings and accessories are the finishing touch factors that proffer designer 'icing'. Mixed together, and arranged across your project, it's fair to say overall appeal is likely to amplify. So get busy: dress your shelves with handmade pottery or hang a piece of art that's locally sourced to let your spirit shine.
If you're a dedicated online fashionista, you'll know there are various e-commerce websites with a focus on handmade and vintage items and supplies, as well as those which specialize in unique factory-manufactured inventory. While the allure of these website provides regular cyber sanctuary for us, the idea of getting out there, meeting the makers and experiencing the products first hand totally floats our handmade boats. Which is where 'Etsy: Made in Canada' comes in, this coming Saturday September the 24th.
Expect a large scale one-day pop-up marketplace taking place (concurrently) in 36 cities, coast to coast. Hey, it's essentially the website you know, but this time in the flesh: over 2,000 Canadian makers will gather to sell a dazzling raft of coveted products. Just think: the treasure trove could make early holiday shopping a breeze. Play your cards right and your seasonal retail woes could be well and truly allayed before October has even begun! It's fascinating to observe what designers and producers across Canada are doing and the differences that occur from city to city.
If you're in Toronto and looking to freshen your home, you'll find ceramic housewares, glass wares, colourful graphic-printed tea towels and art prints. You'll also find a world of wonderful furniture, hanging mobiles and hand turned wood items to name but a few. We adore this 'crafted with love' vibe and, knowing the heart that goes into making each and every product, the feel good factor is wonderful.
West Coast craft fans and lovers of the bohemian vibe who attend the events will enjoy the texture of cotton-woven wall hangings, original watercolour prints: gorgeous fodder made for the daydreamers and thought wanderers amongst us. There'll also be a bountiful supply of beautiful leather flasks, wallets and hide accessories, many of which are hand cut and stitched the old fashioned way, courtesy of dexterous fingers and stout steel needles.
So do we practise what we preach? We certainly do: our home is peppered with handmade items that we've collected along the way. Our decorative inventory, indeed, is mixed and varied and we love the stories (and often the memories) that go with each piece we acquire. Some have come from markets, other items from independent stores and certain artefacts from websites, as before, that specialise in crafting and artisanal production pursuits.
The craft and hand made scene spreading coast to coast across Canada, Saturday's pop up extravaganza promises to very special. Attending will give you a chance to start a whole new love affair with all things local, all things artisan and all things collectible. Now doesn't that sound like a crafty way to shop?
A chance to meet the makers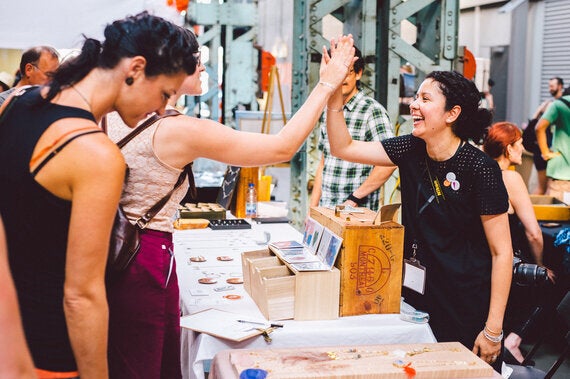 The Palafitte table in walnut by JBPlusDG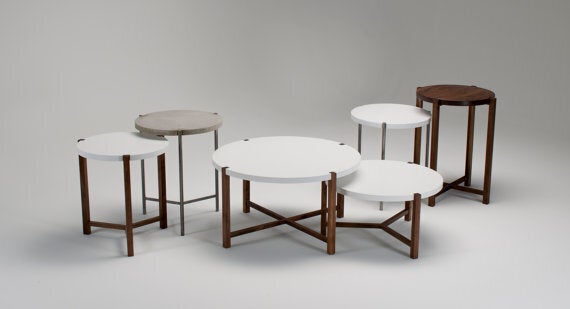 The leather wrapped cabin candle by Brand & Iron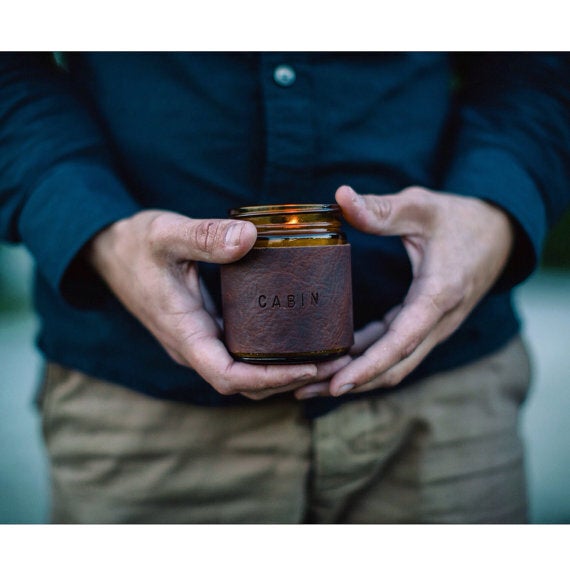 Macrame plant hangers by saigeandskye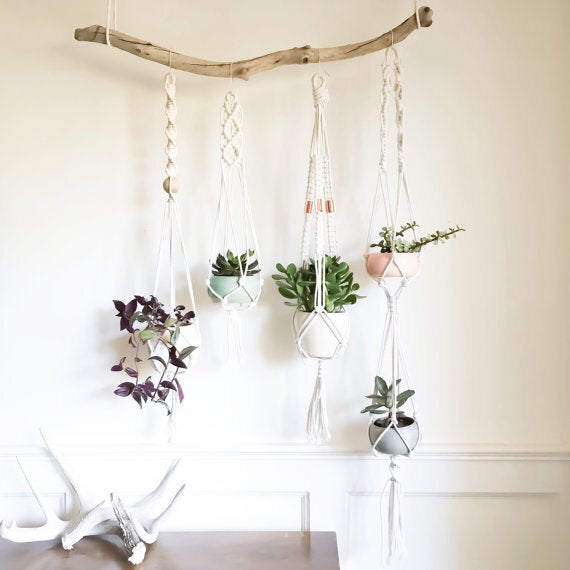 Recycled licence plate artwork by Route401