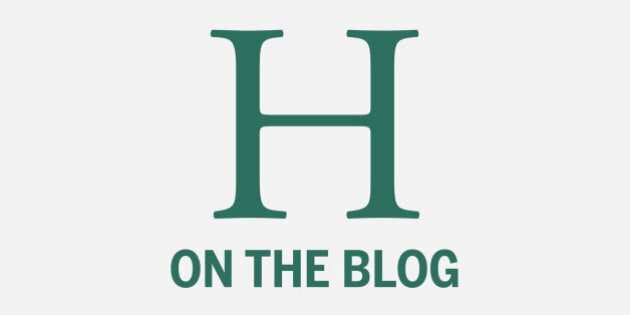 Exploring the past to create a throughly "modern" living space? Who knew that much of today's design landscape originated as far back back as the 1920's?
Attention design devotees. Hands up if you're currently bathing in an avocado-toned acrylic bath. Anybody? We, erm, thought not.
Let's try another tack. Who'll admit to decorating with genuine 1970's wallpaper featuring psychedelic orange flowers and chocolate brown leaf motifs? Nobody? Why doesn't that surprise us? You're all way too cool and way too "now" to be so attached to the past, right? Let's see...
Visit any factory-inspired condo development, or hip-and-happening home store, and you'll almost certainly find yourself wading through design history from the '20s, '50s, '60s and even the '70s.
The reality is that much of what we consider 'cutting edge' actually predates our parents. Age issues aside, many aspects from yesteryear cut a surprisingly contemporary dash, thereby making them perfect fodder with which to transform an otherwise characterless space.
Today, rather than extrapolate the demerits of our client's living room (save to say that, in 'before' terms, it was truly and remarkably gloomy) we're going to fly, without further ado, towards the 'after' life. Okay, so the space, post reno' is pretty zingy, huh? But the best news is it wasn't actually a laborious project.
Sure, we removed a little bit of non-structural drywall, laid new flooring and painted the space white, but, short of bands in yellow and black, the transformation relies on furniture as its coup de -- decorative -- grace. But more of all that in just a moment. In the meantime...pistons ready? Engines set to warp speed? Let's go back in time.
Consider the evidence; step inside our wee space shuttle and enjoy a spot of progressive 1920s modernism via the iconic Barcelona chair, love child of Mies van der Rohe, a German American creative whose work is revered, to this day, across the globe.
Fancy a spot of potted history? The Barcelona's original purpose was as a modern throne for visiting King Alfonso XIII and was designed to provide a seat as he and his Queen signed the Golden Book to open the International Exposition of 1929. With button-tufted upholstery floating atop its now iconic metal X frame, the chair drew on van der Rohe's determination to combine supreme comfort with manufacturing economy. As secondary seating in today's project, the Barcelona Chair is comfortable and elegant and adds immediate historical gravitas. Discover your nearest stockist at knoll.com.
To "correct" the room, we settled at our drawing boards and allowed our designer apparitions to flow. The first piece of business was to open the space, and we achieved this by removing the decorative pier that punctuated the living and dining zones. Note: if you plan making structural changes, ensure you won't undermine your home's physical integrity. We work with a team of skilled contractors who comply with building code by seeking relevant consents and permits every time.
After painting everything crisp white (as a gallery-style backdrop for the design museum pieces that would shortly follow), we accented with vivid yellow and black latex bands. To further pursue the art gallery feel, we used deepest black for the window frames and skirting boards, which effectively framed our project.
High-impact tactics, for sure, but our clients are a lively couple who, by their own admission, enjoy pushing the envelope. And so it came to pass that gloom was lifted. Light began to shine. And our paymasters found themselves jettisoned from their dingy living/dining room.
Next, we installed grey-toned Amtico flooring (amtico.com) before anchoring birch branches, floor to ceiling, on either side of the room for a shot of organic appeal to balance the American Psycho/Wall Street esthetics.
Stage setting aside, let's get back to business -- that being classic furniture from yesteryear. Our next example of (old school) modernism comes courtesy of Eileen Gray, a designer who seriously influenced the course of art history and style.
Gray's E-1027 side table (which sits on the right in our after shot) is a beautiful piece that's as relevant today as it was in the 1920s, when she so lovingly composed its sexy lines. The Irish-born visionary is particularly renowned for her ability to merge form and function, which jettisoned her into the circle of Amsterdam's De Stijl artists, around whom she created much of her early work.
Moving on, let's hang with a younger crowd. Cue the eponymous Noguchi table as envisioned by Isamu Noguchi; manufactured originally in 1947 by Herman Miller, it's a veritable designer joy. Ours, from EQ3, was the perfect addition to the very modern living/dining room, its ebony tones playing as a useful complement to our accent wall.
Fast forward to the 1950s, and we're in Denmark. The master of all things Danish? Arne Jacobsen. A pioneer of plywood, his iconic 3107 chair from 1955 is still one of the world's most recognizable seating solutions. Characterized by its sinuous moulded shell, the chair works well in office application or for dining, as witnessed as part of today's project. Okay, so the cult status of the 3107 has been somewhat diluted by fierce plagiarism but, to some, imitation is the sincerest form of flattery.
The icing on our cake is the Grand Confort sofa and its matching chairs, designed in 1928 by Le Corbusier. Ultimate classics, these pieces are surprisingly comfortable and widely regarded as history's greatest modern furniture. New York's Museum of Modern Art displays Grand Confort, along with work by Eileen Gray, as part of its permanent collection.
To tool up further, read A Century of Design; Design Pioneers of The 20th Century, published by Barron and authored by Penny Sparke. You'll become quickly absorbed by the annals of furniture history. You'll lust over pictures of Marcel Breuer's Wassily Chair and weep at the sight of Harry Bertoia's Diamond seat. The beautifully photographed reference book bears testament to the fact that old fashioned doesn't have to mean fuddy duddy.
This in mind, we're already planning our next trip to NYC to scan the inventory of vintage furniture at MoMA, an institute that, without further ado, we shall be renaming MoNSMA - Museum of Not So Modern Art.