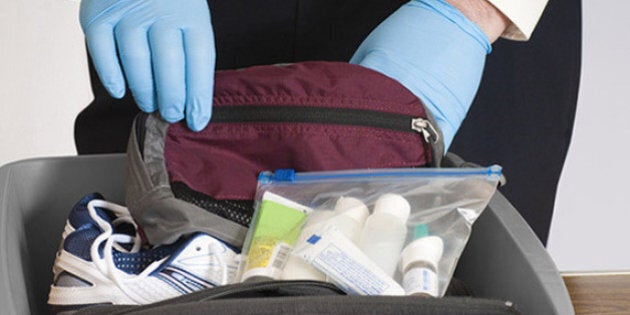 As much as I wish the festive season was all eggnog and Christmas carols, the fact of the matter is the holidays have some drawbacks. Top among these is the stress of travelling during the busiest time of the year, which is made even worse by Canada's half-baked airport security system.
Ensuring Canadian travellers can reach their destinations safely should be of paramount concern for the government, but it's essential that efficiency be kept in mind as well. Unfortunately, this concept still appears to fly over the head of our government.
In an attempt to reduce the security burden faced by frequent flyers, the Canadian and American governments have set up trusted traveller programs. In Canada, the program is NEXUS. It works by offering expedited U.S.-Canada border crossings and special airport screening lines to members who provide information about themselves for background checks.
The problem is the two countries treat trusted travellers very differently. The U.S. has moved away from a one-size-fits-all model with respect to traveller screening and have expanded their trusted traveller programs. This enables passengers to quickly pass through security for both domestic and international flights. They don't have to take off their shoes or remove laptops from their bags, and are given access to fast-moving expedited lines. By contrast, up until very recently, all NEXUS members in Canada were searched to exactly the same extent as other travellers.
Presumably to address this quirk, the Canadian government has just announced the opening of "fast-lane" security screening lines at four of Canada's busiest airports. But it doesn't quite measure up. Unlike the U.S., these new lines won't be accessible for domestic flights. Only those flying into the States will benefit from them. If a low-risk traveller is permitted to bypass regular screening for an international flight, why can't they do the same when flying within Canada?
The fact is that the bulk of Canadian air travel is domestic. So for the majority of NEXUS card holders, Transport Canada's announcement will have no impact on them this holiday season. The government can and should do better by offering expedited screening at all major airports for both domestic and international flights.
In addition to making expedited screening available for both domestic and international travel, American airports provide other advantages. The settings on their screening equipment promote more efficient processing than those in Canada, with no apparent loss to security. American scanners have been calibrated to only pick up metallic objects that could conceivably pose a danger. Not so at most Canadian airports, where that spare nickel in your back pocket is sure to set off alarms.
Airport security officers in Canada are also much more officious in the way they deal with travellers than their American counterparts. The U.S. Transportation Security Administration seems to have instilled a more customer friendly attitude among its staff than is the case with the Canadian Air Transport Security Authority. In Canada, flyers being searched get treated more like perps than passengers. Perhaps it's because of the shortage off staff operating each line, but one would expect that the $15 airport security fee Canadians have to pay would buy them a bit more respect.
Surprisingly, some Canadian airports allow all sorts of non-NEXUS members to bypass the regular lines. Business-class flyers, VISA Infinite cardholders, super elite Air Canada members, TransAt Elite members, and VIPorter members receive front of queue screening service regardless of whether or not they've undergone a background check. This not only slows things down for travellers who've already been cleared as low risk, it discourages others from bothering to join the program.
In spite of the fact that our airport security policies are overseen federally, screening procedures appear to lack uniformity from airport to airport. The spotty coverage of the new "fast-lane" screening lines is a case in point. The result is a random smorgasbord of practices that confuses travellers and hampers the process. While Canada is certainly a vast and diverse country, cobbling together a consistent and polite airport screening experience should not be beyond the realm of possibility.
The latest changes announced by the government are a day late and a buck short. Canadians deserve better.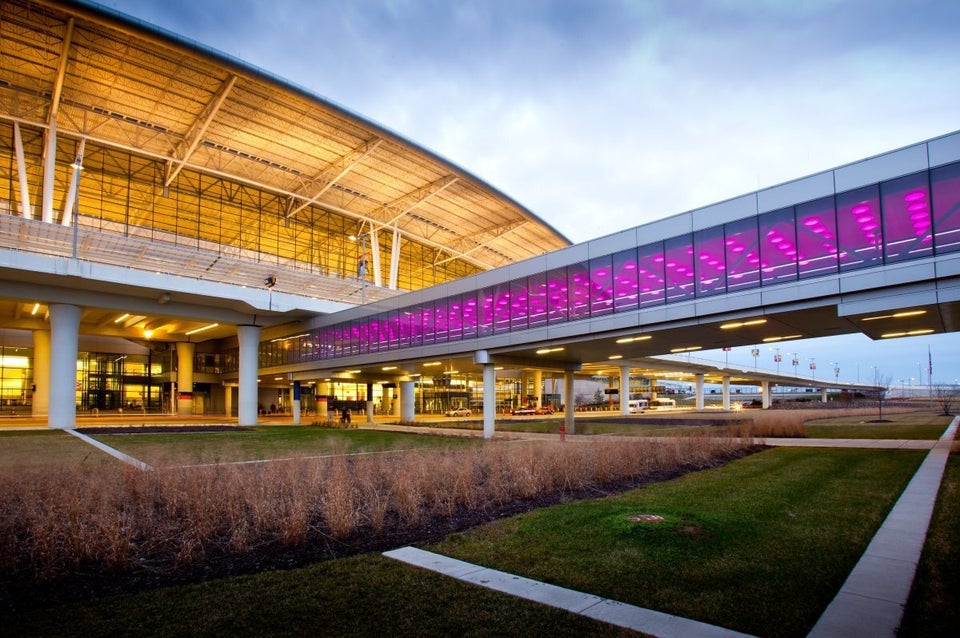 Best Airport Security Checkpoints (PHOTOS)