When it comes to retail politics, Prime Minister Justin Trudeau and his father are not cut from the same cloth. Pierre Elliott Trudeau's public persona was self-contained, enigmatic and, at times, abrasively combative.
In private, he was sensitive, caring and thoughtful, but the public did not often see that side of him. When he toured, we made sure his operations staff took pains to ensure that crowds in his direct vicinity were "friendly," especially those who were given access to microphones at meetings.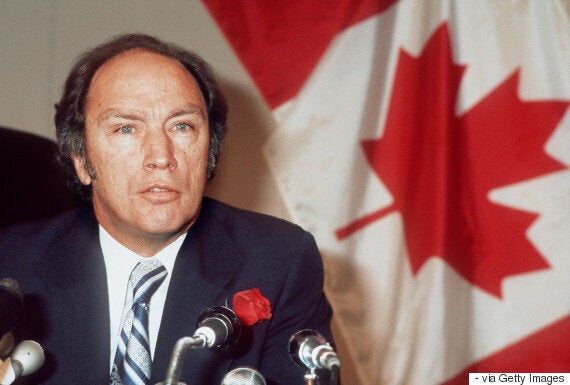 Justin Trudeau is a better politician than his father, having had the benefit of remarkable tutors -- his father and his grandfather, James Sinclair. His father's political combativeness has been balanced by his mother's warm influence and his own experience as a teacher.
He has evolved into an accomplished people's politician, comfortable in displaying empathy and a willingness to listen. He brings a national perspective to the job, mastering the many issues which arise in this complex and challenging country.
This was particularly evident during his recent cross-country series of town hall meetings in which he showed an enthusiastic willingness to take on all comers.
Trudeau was courageous to talk to Canadians face to face in a manner that respected their intelligence.
Most politicians have the capacity to handle five or six files. These town halls have shown that Trudeau seems to have the capacity to handle 25 or 30.
During these events, it's not only the content of the question that can prove problematic, it's also the manner in which the questions are asked. The tone of the questioning can range from being sympathetic to hostile to anything in between.
Each question is a potential grenade that could go off in front of a press-corps that already views Trudeau's honeymoon period as having lasted too long.
This is why the PM's town hall tour raised so many eyebrows among political observers. In an age when a viral social media post can derail a career, most politicians avoid these sorts of high-wire acts like the plague, particularly this far out from an election.
The unscripted town halls had a number of interesting exchanges. Perhaps the most notable was when he was challenged in Calgary about his explanation two weeks earlier of how the Liberals would protect the environment while still approving pipelines.
"We can't shut down the oil sands tomorrow," he had replied at the time. "We need to phase them out. We need to manage the transition off of our dependence on fossil fuels. That is going to take time."
That was interpreted by some as a signal that their prime minister wanted to shut down the oil sands sooner rather than later, which is clearly not the case.
When confronted, he reiterated the need for balance. "The responsibility of any Canadian prime minister is to get our resources to market and yes, that includes our oil sands fossil fuels... I've also said we need to do that in a responsible, sustainable way. You cannot separate what's good for the environment and what's good for the economy."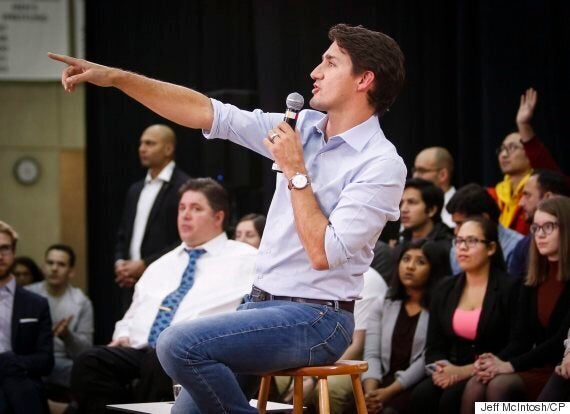 Sensing that Canadians generally do not see it as a black-and-white issue, that they are open to a rational dialogue, he understands that this particular one does have its extremes. But the economic and political reality is that while Canadians do want to deal with environmental issues, it cannot be at the expense of necessary development such as getting resources to tidewater.
Trudeau's goal is not to convince environmentalists that the economy is more important, or vice versa. His goal is to help bridge the divide and to convince the two extremes that we all must put some water in our wine.
Trudeau was courageous to talk to Canadians face to face in a manner that respected their intelligence.
Most of the population favours a middle-of-the-road approach, and that is what he is attempting to deliver.
Colin Kenny first started working for Pierre Trudeau in the '68 election as and Advance Man and between 1968-1979 served as his Special Assistant, Director of Operations, Policy Advisor and Assistant Principal Secretary.
Follow HuffPost Canada Blogs on Facebook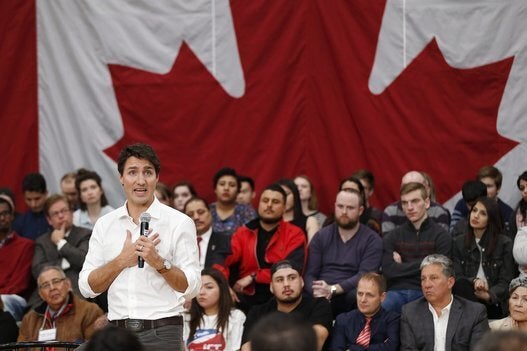 Trudeau's Cross-Country Tour 2017