Much of the argument in favour of GM agriculture involves little more than misrepresentations and unscrupulous attacks on those who express concerns about the technology. These attacks are in part designed to whip up populist sentiment and denigrate critics so corporate interests can secure further control over agriculture.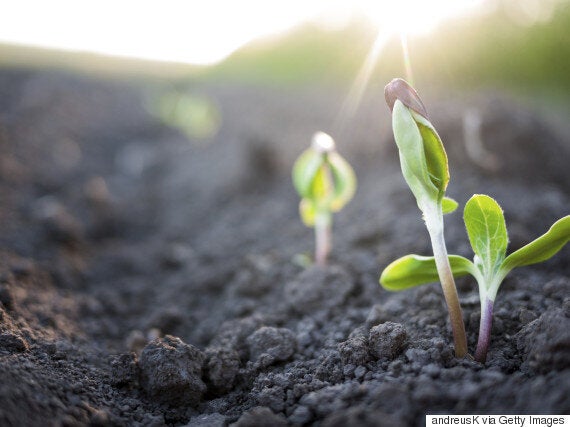 The very foundation of the GMO agritech sector is based on a fraud. The sector and the wider transnational agribusiness cartel to which it belongs have also successfully captured for their own interests many international and national bodies and policies, including the WTO, various trade deals, governments institutions and regulators.
Global corporations like Monsanto are waging an ideological war against not only critics but the public, too. For instance, consider that the majority of the British public and the Canadian public have valid concerns about GM food and do not want them. However, the British government was found to have been secretly colluding with the industry and the Canadian government is attempting to soften up the public to try to get people to change their opinions.
Instead of serving the public interest by holding powerful corporations to account, officials seem more inclined to serve the interests of the sector.
It clearly has little to do with "choice," "democracy" or objective science.
Beneath the superficial façade of working in the interest of humanity, the sector is driven by a neoliberal fundamentalism which demands the entrenchment of capitalist agriculture via deregulation and the corporate control of seeds, land, fertilisers, water, pesticides and food processing.
If anything matters to the corporate agribusiness/agritech industry, contrary to the public image it tries to convey, it clearly has little to do with "choice," "democracy" or objective science. It has more to do with undermining and debasing these concepts and displacing existing systems of production.
By doing this, critics stab hard at the heart such corporate interests and their neoliberal agenda.
The geopolitics of food and agriculture has played a significant role in creating food-deficit regions. For instance, African agriculture has been reshaped on behalf of agribusiness interests. The Gates Foundation is currently spearheading the ambitions of corporate America and the scramble for Africa by global agribusiness. And in India, there has been an ongoing attempt to do the same: a project that is now reaching a critical phase as the motives of the state acting on behalf of private (foreign) capital are laid bare and the devastating effects on health, environment and social conditions are clear for see.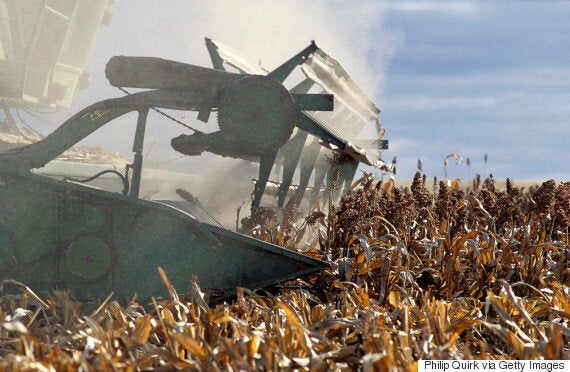 The global system of a capitalism and the system of agriculture being promoted are propped up by the blood money of militarism (Ukraine and Iraq), "structural adjustment" and strings-attached loans (Africa) or slanted trade deals (India) whereby transnational agribusiness drives a global agenda to suit its interests and eradicate impediments to profit.
However, what really irks the corporate interests which fuel the current GMO/chemical-intensive industrialised model of agriculture is that critics are offering genuine alternatives and solutions. They advocate a shift towards more organic-based systems of agriculture, which includes providing support to small farms and an agroecology movement that is empowering to people politically, socially and economically.
The scaling up of agroecology can tackle hunger, malnutrition, environmental degradation and climate change.
This represents a challenge to all good neoliberal evangelists with a stake in corporate agriculture who rely on smears to attack those who advocate for such things.
To understand what agroecology involves, let us turn to Raj Patel:
"Modern farming turns fields into factories. Inorganic fertilizer adds nitrogen, potassium, and phosphorous to the soil; pesticides kill anything that crawls; herbicides nuke anything green and unwanted--all to create an assembly line that spits out a single crop... Agro-ecology uses nature's far more complex systems to do the same thing more efficiently and without the chemistry set. Nitrogen-fixing beans are grown instead of inorganic fertilizer; flowers are used to attract beneficial insects to manage pests; weeds are crowded out with more intensive planting. The result is a sophisticated polyculture."
He adds that the scaling up of agroecology can tackle hunger, malnutrition, environmental degradation and climate change. By creating securely paid labour-intensive agricultural work, it can also address the interrelated links between labour offshoring by rich countries and the removal of rural populations elsewhere who end up in sweat shops to carry out the outsourced jobs: the two-pronged process of neoliberal globalisation that has devastated the economies of the US and UK and which is displacing existing indigenous food production systems and undermining the rural infrastructure in places like India to produce a reserve army of cheap labour.
When you are part of the problem and fuel and benefit from it, you will do your best to attack and denigrate anything or anyone that challenges your interests.
Follow HuffPost Canada Blogs on Facebook