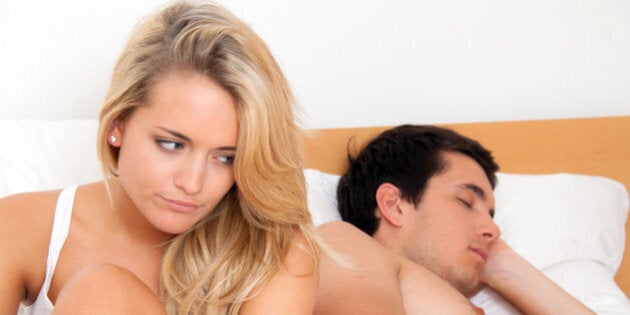 These days, cheating has become a highly popularized hobby for people of all sorts. Especially since the birth of the Internet, which made popular phrases like, "You've Got Mail," part of the English vernacular. For anyone looking to indulge in an illicit affair, they could do so, through the use of the Internet. That is until recently, when a hacker broke into and released the names, addresses and phone numbers of millions of the members of the largest premier married dating site, Ashley Madison.
Millions of people know Ashley Madison as the most controversial married dating site whose slogan is "Life is short. Have an Affair." And while scorned spouses cheer and members of the site mourn behind this site hacking, I can't help but wonder if Ashley Madison is the blame for the broken hearts, ruined marriages and damaged families that many feel came as a result of this so-called home-wrecking website.
While cheating can be extremely damaging to most relationships, an affair actually begins long before the act itself. Having an affair is often one person's way of signaling to their partner that something is wrong in the relationship. And, often one person uses cheating as a catalyst to either fix or flee from the problems.
Renowned marriage and sex therapist Dr. Jane Greer believes there are signs that a relationship may be slipping toward infidelity. "I've seen hundreds of couples enter into what I call the Cheating Zone," says Greer, the author of What About Me? Stop Selfishness From Ruining Your Relationship. "The Cheating Zone is that place where one partner isn't getting what they want from their relationship. His or her dashed hopes lead to anger and resentment and set the stage for the justification, 'I have a right to make myself happy.'"
If we can consider that cheating begins before the affair, then we can also consider that Internet sites like Ashley Madison are not the culprits behind why a person in a committed relationship decides to cheat? Sure, we can say that Ashley Madison provides the platform for an affair to take place. However, they do not create the individuals intent to cheat.
So, what does this mean for Ashley Madison's and its members?
The object of a loving, committed, monogamous relationship is that you're supposed to forsake all others in favour of your chosen partner. This certainly doesn't appear to be Ashley Madison's motto, nor it's members.
When a person in a relationship does decide to go out and 'have a fling,' the bonds of trust are broken. There may also be a whole range of other emotions that can come to the surface, most of which are very negative and equally damaging to the future of the relationship.
The person who has been cheated on often goes into a depressive spiral of blame and guilt, believing it was their fault that their partner strayed. They will believe they're not good enough, too fat, ugly, awful, or any other negative image they can conjure to try and make sense of why their partner would want to go off with someone else.
It takes a special couple to repair a relationship after one partner has been caught having an affair. Not only is the trust damaged, but both partners also have some serious emotional issues to work through before the repairs can be made.
The guilty partner may often show signs of guilt and remorse for what he or she has done, but there will also be those subtle undertones of other emotions in the background to deal with. These can include fear of their partner leaving, anger at their partner not forgiving them right away and resentment for feeling as though their partner pushed them into cheating in the first place.
The innocent person in the relationship, the one who has been cheated on, has a different set of emotional issues to resolve before the healing can begin. These can include guilt for not being good enough for their partner, anger at being betrayed, hurt from the breach of trust, hostility and resentment for being made to feel inadequate, and fear of losing the partner they once loved so much.
Many people will feel the blunt effects from the Ashley Madison hacking. However, in order for healing to begin in a relationship that has been torn apart by an act of infidelity, it's important that communication is open and honest. Some couples will be willing to put the pieces of their relationship back together to become stronger than it was before. While other couples simply won't be able to bear the thought of staying with a partner who betrayed them. Only the people involved can know if their relationship is worth saving after one partner has had an affair. And, though it may be a long process, it's not impossible.
Collette Gee is a Certified Neuro-Linguistic Practitioner, a Violence Prevention Specialist and a Matchmaker, and Holistic Relationship Coach that helps men and women create and sustain healthy relationship patterns and behaviours. Learn more about Collette Gee