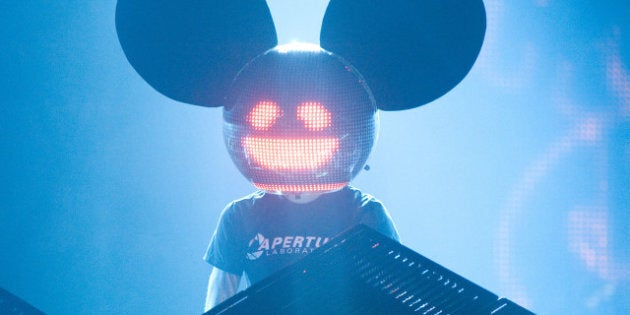 There's a good chance lovers of the Electronic Dance Music (EDM) spent at least one day in Toronto this summer. That because with over four new EDM festivals announced -- Digital Dreams, Identity Festival, Full Flex Express and VELD Music Festival -- Toronto was the place to be for fans of the explosive music genre with over 100 DJ's traveling to the heart of the city to perform.
I had the opportunity over the last three months to attend these festivals -- both as a fan and as a photographer -- and while both had me in the middle of the crowds in between tracks, I've got to say that attending a festival as a photographer was a slightly different experience than going as a fan.
INK Entertainment, a hospitality and entertainment company and best known for their nightclub, The Guvernment, was the organizer for VELD Music Festival. In April, the group announced the show's headliners of Avicii and Deadmau5 whose latest single, The Veldt, served as inspiration for the festival's name. Over 25,000 attended the event at Downsview Park to see other various EDM DJs like Steve Angello, Knife Party, Steve Aoki, Gareth Emery and Nicky Romero.
I had the opportunity to work with Different Levels Production during the course of the VELD Music Festival. The team brought me along as a photographer for performer Ben Gold and the rest of the trance acts on the Sunday lineup. I could go into the details of a show but as the saying goes, a picture is worth a thousand words.
I attended the first day of the event as a fan and by 3:00 p.m. the weather was at 40 degrees but that didn't stop the crowd of thousands from raving hard -- many of them with Deadmau5 heads, furry boots and neon-coloured sunglasses.
VELD's setup featured two adjacent main stages and one tent located across the park, making the park a great place for fans to listen to various forms of EDM to their liking. By sunset, Deadmau5 performed on his very own stage -- untouched by any other DJ that day -- and featured a stage design that was different to his last Toronto show at the Rogers Centre in November 2011. Within the first 30 minutes of his set, the rain started pouring down on the thousands of fans who were dancing and cheering along to his latest tracks from his upcoming album > album title goes here < -- just what the crowd needed after a long day in the sun.
I returned the next day for day two of the festival but this time as a photographer. I had the opportunity to shoot mostly in the Bacardi Tent and for a bit on the main stage. What most people don't know about having a media pass is that it doesn't grant unlimited access. No member of the media was allowed on stage unless an artist gave you a separate wristband.
This was for safety and security reasons and to minimize harm in the event of a stage collapse. As a result, all the photographers and videographers were only allowed in the media pit of each stage for only the first three tracks. The upside to this time limit was that all the fans in the crowd were always willing to be photographed and no matter which set I ran to and there was always something interesting to shoot photos of.
Some tips to my fellow photographers who are just starting out: bring business cards. The team and I handed business cards to everyone we took photos of and that helped us gain more traffic on our Facebook page and website. It was also a great opportunity for us to network with other local Toronto musicians and agencies that were there as well.
Photographing concerts and events is something I definitely love doing because there will never be a dull moment. As I ran to one stage to another, attendees always asked for a photo or at the very least they wouldn't say no if I ask to take a photo. The DJs and producers were always great to photograph as their energy was reflected upon their music and stage setting.
During my two days at VELD Fest, both as a lover of the music and a photographer, I found that no matter what the weather or settings were, fans would always continue to rave eagerly. Overall, my experience at the two-day festival was memorable. It was well-organized, had great line-up of international and local DJ's/producers and most importantly, the crowd made for an awesome time.
For Photos Of Toronto's Veld Festival, Check Out the Gallery Below: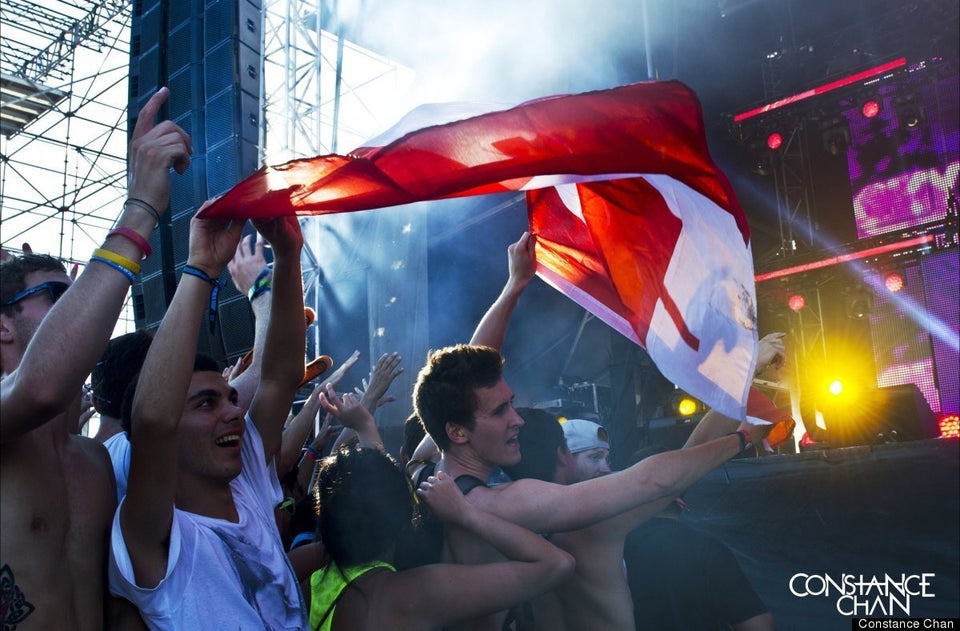 VELD Music Festival -- Toronto