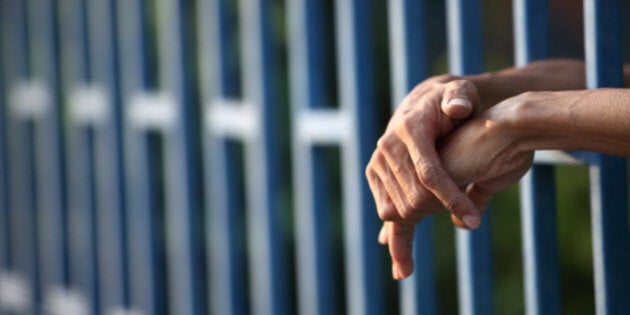 I volunteer at a federal prison for men. Once a week a handful of civic-minded people from the surrounding area gather in a circle in the chapel of the jail. We are joined by a group of inmates where we spend the next two hours listening, talking and sharing. This is known as "restorative justice."
The idea behind the program is simple. According to Correctional Service of Canada (CSC), it's an opportunity for victim, offender and community to come together in a way that provides a meaningful experience for all -- victims are heard, offenders take responsibility, and communities have the opportunity to express their concerns.
Now, I have never been a victim of a crime nor have I been an offender -- at least not in the legal sense -- although its possible I may have offended some people over the years. But after years of working in war zones with a variety of marginalized groups -- child soldiers, refugees, trafficked women -- those locked away in our prison system seemed like the last frontier. As someone once described it, "jails are society's garbage cans. A repository for those we want out of sight and out of mind."
I tend to agree. The vast majority of those who clog up our criminal justice system come from backgrounds of poverty, child abuse, drug addiction, and are likely to be victims of racism and violence. That doesn't mean that they don't deserve to be held accountable for their actions, but I prefer the John Howard Society approach: "effective, just and humane responses to the causes and consequences of crime."
Enter CSC's Restorative Justice. I'm still new to the program. Mostly I listen. It's a role I feel comfortable with. Many of the men have committed serious crimes; some are lifers. Yet, the inmates who attend the Restorative Justice Program (it's voluntarily) are very clear-eyed about taking responsibility for their actions -- no excuses about difficult childhoods or circumstances. They recognize the harm they've done -- to their victims, the victims' families, their own families and, ultimately, themselves.
The men are also grateful that we on the "outside" are willing to come to prison and participate in a conversation that hopefully contributes to a better understanding of the broader impact of crime on both sides.
But last week's meeting was different. Instead of the usual circle with a facilitator, it was a "social." No agenda for discussion, no larger questions to ponder. Simply an opportunity for us from the community to engage with our incarcerated friends, one-on-one, over coffee, tea and cakes.
Our 'hosts' are responsible for supplying the goodies since we are not allowed to bring anything in. Some of the treats on offer had been bought at the prison shop, but inmates also brought desserts they had made. (It's a minimum security penitentiary so the prisoners cook for themselves, buying their groceries from the store inside.)
Socials present a rare occasion for the men to converse with the community away from the restorative justice lens. There was much chatting about music, movies, families and news in the headlines as I made my way around the room in the two hours allotted.
Naturally, conversation turned to the delectables on offer, especially the ones baked by the inmates. They were delicious, despite the prison ban on yeast, and I couldn't resist helping myself to several of the homemade sweets, as did several of the other outside folk.
Yet, most of the inmates refrained from indulging. When I asked why, they gave a variety of reasons, but every one of them spoke to the need to build discipline into their lives.
As someone who had put herself on a no sugar, no carbs diet six months previously, I was impressed at their self-control in the face of temptation. Lately, I had been slipping in applying discipline to my own eating. I had been travelling and it's hard to stay on track. Besides, it's summertime; who wants to be dieting in the midst of picnic season. I wondered how the men managed such restraint in an environment of deprivation. If I were faced with the same circumstances, I know I would not deny myself one of the few pleasures afforded me.
At breakfast the morning after the social, I was greeted with a freshly buttered piece of raisin toast. As I attempted to stare it down, I thought of my incarcerated friends and their discipline in resisting temptation in the most restrictive of circumstances. I knew there could be no more excuses about travel or summer picnics -- it was time for me to face my diet.
Thank you guys for helping me get back on track!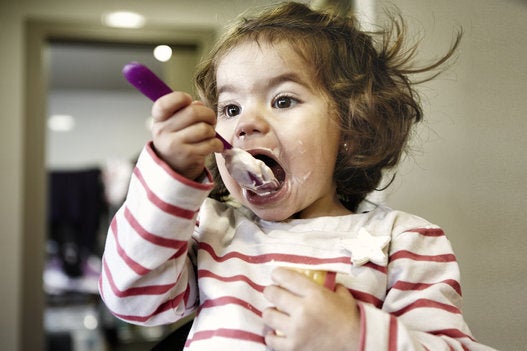 What You Can And Can't Eat On The Paleo Diet