Behind the Headlines: The social causes in current events. Free The Children founders Craig and Marc Kielburger go behind the headlines to explore how the stories you read are connected to the causes you care about.
Last Wednesday, singer Beyoncé Knowles posted a photo on Instagram that sent star-gazers into an uproar. Gone was her signature long, flowing mane, replaced by a short, blond pixie-cut. You'd think she'd just been caught hobnobbing with a North Korean dictator. Within hours the new 'do was a trending topic on Twitter, and a quick Google news search shows more than 300 articles written on the subject!
Some commentators speculated the makeover will spark an inevitable rush to copy. One Twitter wag predicted the economic collapse of the hair weave extension industry. Another expected every girl he knew would rush to the nearest salon for an emergency tonsorial operation.
Let's face it -- people love to emulate celebs. Uncounted hordes of journalists have based their entire careers on keeping the world abreast of the latest star fashion trends so the rest of us can climb aboard.
"Elegant," "flawlessly chic" and "one of the best-dressed baby bumps of all time" are just a few of the descriptions lavished by media on British Queen-to-be Kate Middleton's maternity fashion statements. London-based Canadian designer Chelsey Oliver of Seraphine Maternity who created some of those dresses reports she is swamped with orders from expectant moms who want a piece of that royal glamour.
Nina Dobrev, star of The Vampire Diaries, made fashion headlines at the 2013 Teen Choice Awards earlier this week when she opted for a colourful jumpsuit instead of a dress. We suspect there will be more than a little household strife from parents as their teen girls seek to copy the jumpsuit's sleek style.
Everyone who remembers the outlandish styles of the 1980s will remember louvered shades -- those sunglasses that look like you replaced the lenses with venetian blinds. Did anybody think those would ever make a comeback? Up until relatively recently, if you'd stepped out in public wearing them anywhere but a Halloween costume party you'd have been laughed off the street. Then Kanye West popped up sporting "shutter shades" in 2007 and suddenly everyone's on Yahoo Answers asking, "Where can I get a pair?"
It's got us wondering whether there might be other celebrity attributes people might emulate as well -- such as their generosity.
Beyoncé has supported at least 23 different charities, from AIDS research to the Kids Wish Network. She helped found an organization to assist the survivors of Hurricane Katrina and has held food drives as part of her concerts. Just once we'd love to see a Facebook status update like: "OMG! Beyoncé was collecting food for the food bank. I am so, like, going out tomorrow and doing a food drive!"
And amidst all the fuss that has been made over Kate, Prince William and their new baby, most people probably didn't know the royal couple requested that no one give them baby gifts, but instead take the money and donate it to a charity. Kate and William did the same thing with their wedding, creating a charity fund that anyone could donate to in lieu of a wedding gift. So all you royalists out there can be just like your idols by turning your wedding or baby shower into a charity fundraiser.
Just two weeks before the Teen Choice Awards, Dobrev attended another big gala ceremony -- Variety's Power of Youth event at Universal Studios in California -- where she was honoured for her ongoing work with Free the Children.
And if you're on the hunt for a pair of Kanye West sunglasses, here's another item to put on your shopping list: a Kanye West lunchbox. In 2007, West designed lunchboxes which were auctioned off to help fight hunger in New York and South Africa. OK, those lunchboxes are probably pretty hard to find now, but you can still be like West by supporting some of the 18 different causes he supports such as Doctors Without Borders, Habitat for Humanity, and Human Rights Watch.
Admittedly you might not want to copy all the ways celebrities get their giving on. Singer Miley Cyrus made big waves last month by posing nude for a photo that was put on T-shirts, which were then sold to raise money for cancer research. Donning your birthday suit may be going a bit far to follow in a star's footsteps, but we're sure you could find other interesting ways to help out one of the 39 different causes that Cyrus has publicly supported.
That's right, you can be just like your favourite star, and you don't even have to chop off all your hair to do it. (Although taking donations to have your head shaved is a fundraising classic -- just ask British pop star Jessie J.)
Craig and Marc Kielburger are co-founders of international charity and educational partner, Free The Children. Its youth empowerment event, We Day, is in 11 cities across North America this year, inspiring more than 160,000 attendees from over 4,000 schools. For more information, visit www.weday.com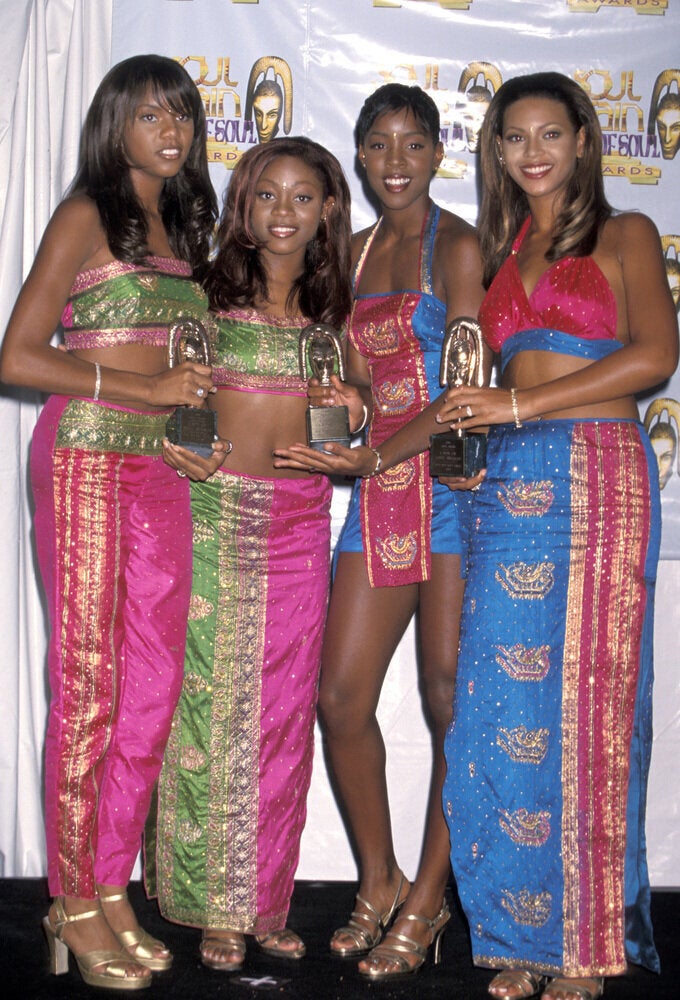 Beyoncé's Style Evolution