Typhoon Haiyan was a 600-kilometre-wide wrecking ball of wind and water. Against surging tides and gales over 300 kilometres per hour, the houses of Philippine coastal towns stood as much chance as a snowflake in a blast furnace. Yet when Haiyan ripped off roofs and tore open walls, it often found no one at home.
Hours before Haiyan made landfall, Philippine authorities launched their emergency preparedness plan. More than 800,000 people were evacuated from their flimsy homes to sturdier schools and churches inland. Unfortunately, even some of these shelters couldn't withstand the merciless wrath of a super typhoon.
Nevertheless, given the images of devastation -- entire towns reduced to splinters and a confirmed death toll at almost 4,000 and rising fast -- it's safe to say the human cost would have been much higher had people been caught unprepared in their homes.
Every child who went through Scouts knows the motto: "Be prepared." They're not the only ones in Canada who know it. On October 17, 700,000 school children and office workers in coastal B.C. and Quebec's earthquake-prone Charlevoix region dove under their desks for "The Great ShakeOut" -- a worldwide earthquake drill, teaching people how to react when the ground begins to shake.
Being prepared just makes sense. And as economies pinch and donor countries seek ways to make less aid money go further, investing in disaster preparedness abroad is a wise investment.
Saving lives is the first priority, but being prepared should allow us to direct more international dollars to long-term development. A United Nations study released in May found that since 2000, natural disasters have cost the global economy an estimated $2.5 trillion from lost property and income.
Yet, there are ways to protect livelihoods as well as lives during disasters. For example, strengthening social safety nets, as Ethiopia did in 2005, could prevent families from having to choose between starvation or selling off their livestock to buy food when drought strikes, according to a World Bank press release last year. With each new disaster, donor dollars go to support the victims and clean up the mess, while other regions in need are often forgotten.
Some disaster preparation plans that focus on livelihood are laughably simple. In coastal regions of Bangladesh, where floods caused by tropical storms are common, development organization CARE International helped communities create floating vegetable gardens using a bed of water hyacinth, and switch their livestock to ducks from chickens. Now, when the waters rise, their food supply and income source doesn't sink.
Those solutions are critical for the people caught in the disaster, but they're also good for donor nations like Canada. When the communities of Bangladesh don't have their entire livelihood wiped out by flooding every few years, they need less assistance from us to get back on their feet after a storm.
Given those benefits, it is almost inconceivable how little the world has actually invested in helping the most vulnerable countries be prepared.
The report also found that, out of 154 nations that received disaster preparedness aid from international organizations and donor countries like Canada between 1991 and 2010, almost 60 per cent of the money went to just ten middle-income countries, like India, the Philippines, and China. Some of the poorest nations with the most vulnerable people -- like drought-prone sub-Saharan Africa -- received the least funding for disaster preparedness.
Scientists warn that, with the rising tide of climate change, the frequency and ferocity of nature's fury --droughts, floods and killer storms -- will only mount. As we join the people of the Philippines in grieving, and helping them rebuild their shattered lives, we can also rejoice in the lives that were saved by good preparation. More importantly, we can learn from this tragedy to support them -- and all vulnerable nations -- in becoming better prepared to weather the storms to come.
Craig and Marc Kielburger are co-founders of international charity and educational partner, Free The Children. Its youth empowerment event, We Day, is in 11 cities across North America this year, inspiring more than 160,000 attendees from over 4,000 schools. For more information, visit www.weday.com.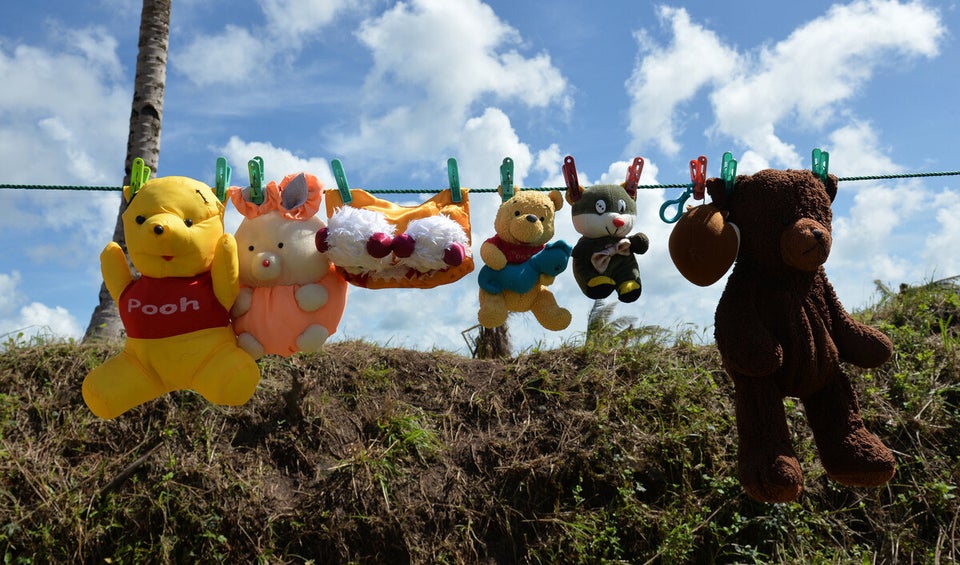 Typhoon Haiyan Aftermath (WARNING: GRAPHIC IMAGES)