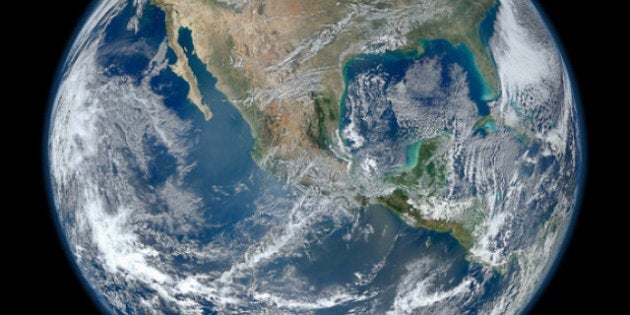 A telecom company uses its technology to locate earthquake survivors in Haiti. In Bangladesh, a yogourt company partners with a micro-finance institution to bolster milk producers and fortify their products with nutrients. And in monsoon-battered Pakistan, a credit card company distributes pre-loaded debit cards to people who've lost everything.
In these days of financial crisis and shrinking government budgets for international development, international charities are teaming up with new and sometimes unexpected bedfellows in the business world.
Corporations can help make a difference in ways that go deeper than the chequebook. We've learned of companies that have supported positive change by offering infrastructure and logistical networks that would otherwise have been beyond the capacity of aid groups to build.
In the aftermath of the Haiti earthquake, cellular company Nokia developed technology that allowed 240 heathcare workers to distribute and monitor water chlorination systems in more than 35,000 homes, aiding the fight against cholera.
Starting in 2006, Danone partnered with the Grameen Bank in Bangladesh to begin selling specially fortified yogourt on a non-profit basis, helping fight malnutrition in children, and improving local incomes by paying a higher price to local milk producers.
In 2010, unusually heavy monsoon rains caused massive floods throughout Pakistan. Over 20 million people were left homeless. With their crops and businesses destroyed, survivors needed short-term financial support to afford necessities for their families and help them rebuild.
Aid groups, the Government of Pakistan and one of the country's largest banks teamed up with credit card company Visa to provide 1.6-million flood survivors with pre-paid debit cards. The aid organizations handled the distribution of cards to those in need.
Visa worked with local partner organizations to create the infrastructure for merchants to be able to accept the cards. Each card was pre-loaded with the equivalent of $235. As they became accustomed to using the card recipients could go into local bank branches and recharge it, up to $950 for each family. That's slightly less than the average yearly income in Pakistan in 2010, $1,051.
Families were able to replace items like pots and pans that were lost with their homes, and afford essentials like food while they rebuilt their lives.
Setting up such a credit system would have been way beyond the capacity of aid groups alone. The project also effectively revolutionized Pakistan's formal financial system, making it more accessible to rural, low-income Pakistanis.
With many developed countries still in the grips of a serious economic crunch, we have to expect the support for aid and development from governments will continue to fall. Even Canada, which has fared pretty well financially, is slashing its aid budget.
Looking to the corporate world is increasingly an option. That said, it's healthy to be cynical about corporate motives when they get involved in humanitarian work. What the company is getting out of the deal? Are they being truly altruistic, or just looking for a way to expand their own markets and profits?
The critical factor in any partnership is that the activities and priorities are driven by the needs of the communities being served.
We saw this type of new partnership help mothers in Kenya.
Hannah and her husband live in a mud hut that's too small for their six children. The Maasai family has everything needed to build a new, bigger house except the foundation posts, which they cannot afford.
Their income had always come from selling milk, however the massive droughts that have struck eastern Africa in recent years took a toll on their animals, and their livelihood. So in 2010, Hannah joined other women in her community in a new income-generation program, producing traditional Maasai bead handicrafts.
Rather than selling in local tourist markets already glutted with these products, the beautiful jewelry is shipped to Canada where it fetches a better price. Finding ways to get the products from rural villages in Kenya to Canada is logistically complicated and always expensive.
However, through a new business-charity partnership, shipping company DHL Express Canada will transport at no cost the Kenyan handicrafts to corporate and individual customers here in Canada to reduce costs for the program, broaden potential markets for Hannah and more than 550 other Maasai women, and increase their incomes.
Aid and development will continue to rely on the traditional funding sources of government and private donations. But the delivery of aid today requires greater ingenuity due to complex local situations, such as regional conflicts, changing climates, distrust on the motives of western groups, and a desire for aid to be more empowering and sustainable.
For business leaders today, the greatest gift is often more than a simple donation of cash. It is leveraging infrastructure, advanced technology, staff skill-sets and local connections.
Thanks to the logistics support of a Canadian company, Hannah has the opportunity to grow her own business. Instead of a handout, Hannah will have a sustainable source of income to buy the final supplies to build herself a new home.
Craig and Marc Kielburger co-founded Free The Children, and are authors of the new book Living Me to We: The Guide for Socially Conscious Canadians www.metowe.com/living.