A new cadre of youth voices is emerging in nationwide protests against gun violence. Thousands of classrooms sat empty last month when students in the United States and Canada walked out in solidarity with the 17 students shot and killed in Florida in February.
Amid the rising tide of youth activism, not everyone is convinced that kids could be that organized.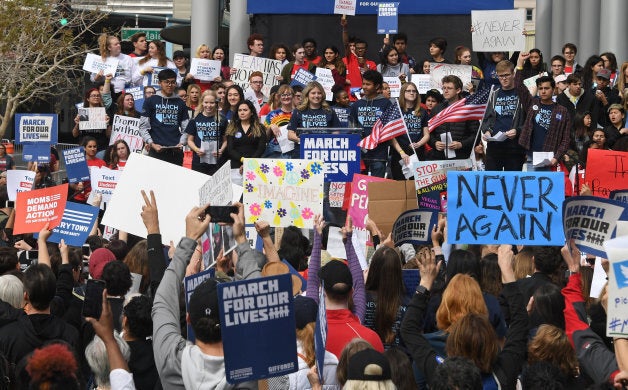 We heard similar whispers of skepticism on a smaller scale when we started our charity; some assumed it was our parents pulling the strings. So we weren't surprised when the same ugly doubt surfaced around the March for Our Lives movement.
Whether in massive marches or small community actions, parents often ask us: how young is too young to get involved? We've always answered that if young people are old enough to be affected by an issue, they're old enough to act on it.
At age 12, Craig read an article about child labour. After researching as much as he could at the library — this was before the internet age — Craig travelled to South Asia to learn more. Our parents were hesitant at first, and insisted on a chaperone for the trip, but were unfailingly supportive of his passion. It's our experience that idealism in young people isn't a phase — it can be a lifelong pursuit.
We heard similar whispers of skepticism on a smaller scale when we started our charity; some assumed it was our parents pulling the strings.
We've seen that same journey in others.
Palvi Saini's family settled in Winnipeg from India when she was in Grade 3, and her earliest memories of Canada are the slurs she faced in school hallways. Last year, with a rising tide of Islamophobia in Canada and President Trump's travel ban in the U.S., she organized a march through the city and a rally at the Manitoba Legislature.
While hundreds attended, two were conspicuously absent: her parents. Not only had they not orchestrated the event, they wanted Palvi to focus more on her studies.
It was her activism, though, that led to a new career path. Palvi is now studying at the University of Manitoba on her way to becoming a human rights lawyer.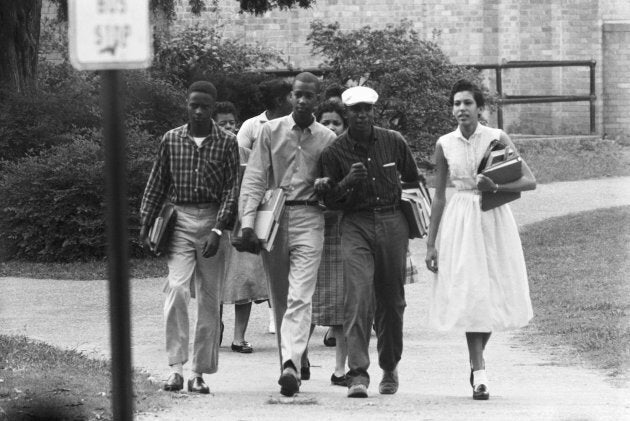 There is a long history of students demanding change. It took the courage of nine black teenagers in an all-white school in Little Rock, Arkansas, in 1957 to herald the end of segregated education in the United States. A decade later, thousands of Latino students in Los Angeles led El Movimiento to address racial imbalances in school funding. In Canada, many of the most powerful voices bringing attention to the suicide epidemic among Indigenous communities have belonged to young people.
Civic engagement isn't just better for society, it's better for the individuals involved. A recent study looked at 10,000 young people from across racial and economic lines, finding that young adults who attend rallies, volunteer and vote go further in school and achieve higher incomes than their non-engaged peers.
Thousands of students are preparing for a day of action demanding changes to gun laws on April 20. Many parents are understandably concerned about the impact of political activism on their children. But these youth activists are learning to become leaders.
Craig and Marc Kielburger are the co-founders of the WE movement, which includes WE Charity, ME to WE Social Enterprise and WE Day. For more dispatches from WE, check out WE Stories.