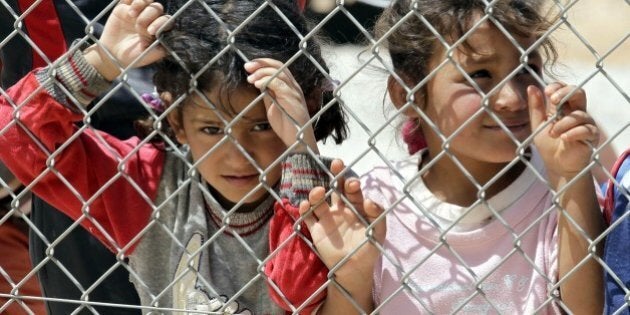 Adad's proud grin shone through the dirt encrusted on his face. Standing in a farm field, he declared, "I am happy because I have become a man. I earn money."
Adad is only a boy. Roughly 10 years old, he is one of hundreds of young Syrian refugees in Jordan who have been forced to work to support their families.
Of all the developments we have read about in the Syrian tragedy, the rising tide of child labour is one of the more concerning. We've worked on the issue of child labour for two decades, interviewing hundreds of too-young workers and learning about the long-term challenges they will face without an education. These kids want to help ease the burden poverty for their families now, but it will cost the Syrian people even more in poverty in the years to come.
More than 2.1 million young Syrian refugees like Adad now live in neighbouring countries of Jordan, Lebanon, Turkey and Iraq, according to Juliette Touma, a spokesperson for UNICEF in Amman, Jordan. When UNICEF surveyed refugee families in Jordan earlier this year, almost half said they rely on income from their children to survive.
"It's very expensive to live in Jordan," Kalash told us. The UN gives money to refugee families, but it's rarely enough to cover the basic costs of living. Syrian adult refugees can't work because immigration laws in these countries forbid them from getting jobs. It's illegal for children to work as well, but much easier for them to slip under the radar of authorities.
Child labourers can be found in just about every industry sector in neighbouring host countries, from hotels and restaurants to factories and auto shops, say Tamkeen and UNICEF. Kalash found children as young as age seven working farm fields alongside Adad. Girls commonly do domestic labour.
Child labour is often hazardous. Young people toil around heavy machinery and handle agricultural pesticides without proper safety gear. Those who work as street vendors, or who must walk home from work after dark, face a constant risk of violence, say Kalash and Touma.
Sadly, employers are more than willing to hire refugee children. They will work much longer -- up to 12 hours a day, six to seven days a week -- at far lower wages than adults. Local economies are hurting as refugee children take jobs, and drive down wages for all.
Children in Syria once had a promising future. Before the war erupted in 2011, almost all children there went to school, and the country boasted a 90 per cent literacy rate. Today, only 28 per cent of Syrian child labourers in Jordan were able to attend school. And in one Jordanian refugee camp, 35 per cent of children were illiterate, according to UNICEF. "We risk losing a whole generation," says Touma.
Recently, we wrote about the damage caused by "toxic stress" during the crucial childhood years of brain development. The effects on physical and mental health can last a lifetime. Syrian children are living a textbook case of toxic stress. Child labourers were more likely to become ill, and more likely to have mental health issues, like depression, than other children in Jordan, Kalash's study found.
UNICEF's "No Lost Generation" initiative --which Canada has funded extensively -- is trying to get more Syrian refugee children -- wherever they are now living -- back to their studies by building refugee schools.
But a new school doesn't make much difference if a family is so poor that parents have no choice but let their children work. If there are no income opportunities for refugee families, we won't break the cycle of child labour.
Adad has already lost so much to this war. So have all the other children like him. We can't let it steal their future as well.
Brothers Craig and Marc Kielburger founded a platform for social change that includes the international charity, Free The Children, the social enterprise, Me to We, and the youth empowerment movement, We Day. Visit we.org for more information.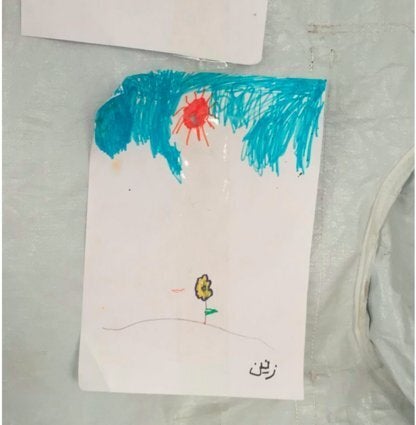 Refugee Crisis: Children Affected Draw Heartbreaking Pictures