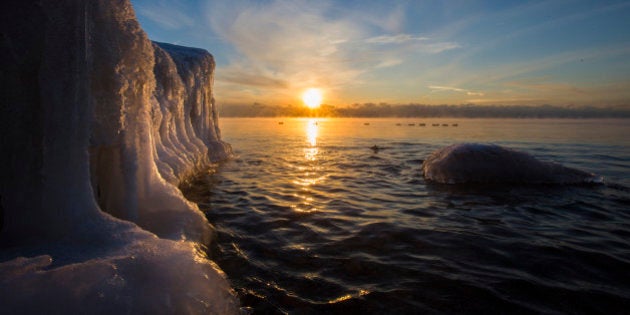 By Craig and Marc Kielburger
Leaping from a dock under a brilliant July sun into the icy water of a Canadian lake brought a tide of memories.
A few weeks ago, Craig was visiting friends at their cottage on Lake of the Woods, in northwestern Ontario. The experience harkened back to years of childhood summer vacations and Boy Scout excursions.
Home to 60 per cent of the world's lakes, we are a nation with water at its heart. But some thought leaders say Canadians are losing an awareness of, and passion for, our water resources. It's a connection we need to rekindle for our country to successfully tackle some serious threats to the treasure that is our water supply.
The headlines this summer are troubling. E. Coli contamination has closed beachesacross Canada--an all-too-common occurrence that can be caused by a wide range of problems from sewage leaks, to waste from water birds like geese. And that impacts not only local recreation, but the tourism that supports local economies.
Drought looms in British Columbia and the prairies again, and experts worry that this time it's here to stay, like California's four-year drought. Numerous First Nations communities continue to grapple with access to clean water.
"So many Canadians don't know where their drinking water comes from. They can't name the water ways in their area, or the fish or birds that live there," laments Mark Mattson, who founded the Great Lakes advocacy organization, Lake Ontario Waterkeeper, in 2001. "Most Canadians I speak with can name three rules in hockey, but can't name three laws that protect our water," Mattson adds.
In Canada, too few of us realize how precious and limited our fresh water resources really are. "There is a myth of abundance," says Alex Mifflin. Alex and his brother Tyler produce a program for TV Ontario, The Water Brothers, exploring issues like renewable energy and how they connect to water.
Canadians believe, we're rich in water. While we possess 20 per cent of the world's freshwater sources, the Mifflins say most of us aren't aware that over half of this water is in northern Canada, inaccessible to 85 per cent of our population. And only seven per cent of our water is renewable. The rest comes from non-renewable sources, like underground aquifers that are draining rapidly.
We were taken aback to learn that, every year, the water supply in southern Canada decreases by enough to fill 1.5 million Olympic swimming pools, according to Statistics Canada.
We know people are more passionate about an issue when they have a personal connection. You're more likely to do something about E. coli, for instance, when it's closing the beach your kids swim at, or contaminating your tap water.
There are simple things we can all do to reconnect with water. This summer make a canoe trip part of your family vacation, or simply take picnics by a river or lake.
Share a story of a happy memory you have that involves a Canadian waterway. The Lake Ontario Waterkeeper's Watermark Project is collecting these memories for an upcoming film celebrating our national connection to water.
Take a selfie posing by a Canadian freshwater lake or river and post it to Instagram with the tag #myhomewaters. Mountain Equipment Coop will donate $5 to the Canadian Freshwater Alliance for every photo. And check out RBC's Blue Water Project for tips on living a more water-friendly life.
If you want to take your efforts a step further, learn more about the water resources in your area. Find out where your drinking water comes from, how local waste water is treated--and if it can be reused.
Restoring Canadians' connection with water won't solve all our water problems. But it will kick-start a conversation, and hopefully a search for solutions.
Brothers Craig and Marc Kielburger founded a platform for social change that includes the international charity, Free The Children, the social enterprise, Me to We, and the youth empowerment movement, We Day.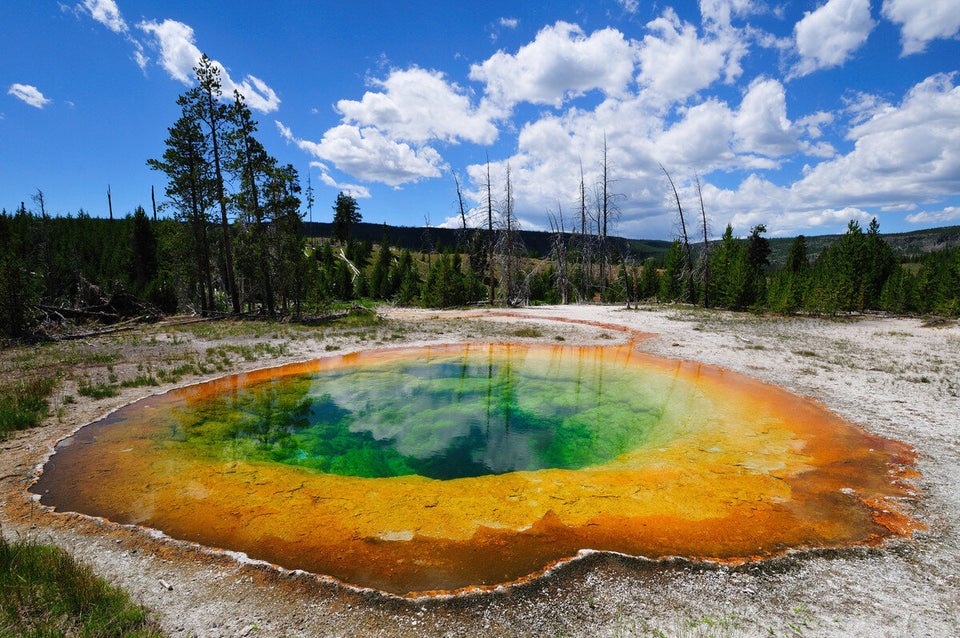 11 Insanely Cool Bodies Of Water