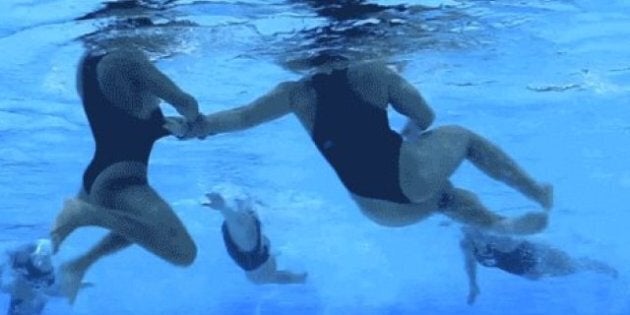 Star Power: A six-pack of questions for celebs making a difference.

Craig and Marc Kielburger, founders of Free The Children and Me to We, check in with some of their favourite actors, singers and activists to find out how they are changing the world.
It was the summer of 1990, and the Oka Crisis was drawing to a close. Quebec Mohawks were protesting plans by the community of Oka to build a golf course on traditional Mohawk burial grounds. The standoff escalated, drawing in the Quebec Provincial Police, and then the Canadian military. During one final, bloody clash, a Canadian soldier thrust his bayonet into the chest of Mohawk teenager named Waneek Horn-Miller, nearly killing her.
In the years that followed, Horn-Miller used sports to help overcome her trauma and anger. A star swimmer, she earned a place on Canada's national women's water polo team. She bore Canada's flag at the opening of the 1999 Pan-Am games and led her team into the 2000 Summer Olympics in Sydney, Australia.
Horn recently agreed to go on a speaking tour with us to help non-aboriginal youth develop a better understanding of both the past and present for Aboriginal peoples in Canada. Her words build bridges of understanding between cultures. "I need to get more people feeling the passion I do about my own people," she has told us.
We caught up with Horn-Miller in Montreal and talked about how she is following in her mother's footsteps, paving the way for future Aboriginal youth.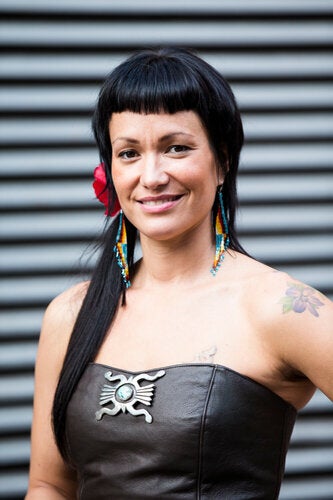 On any given day we know that bullying, and poverty are significant problems. What's the biggest issue to you?
If there's one issue that's very close to my heart it's Stolen Sisters -- the murdered and missing women. In my own community, talking to a lot of other Indigenous women, it's sad to say but I don't know many that haven't been affected or been victims of some sort of sexual violence. In my eyes they are someone's sister, someone's auntie, someone's grandmother. I believe that they're my cousins. And really, it infuriates me that more is not being done.
There are many people who look up to you as a role model, but who is your hero?
My heroes are my family -- my mother and my sisters. My mother was a native rights activist back in the sixties. She did what was not expected of her. She was born in 1940, so she was expected to be married and have babies by 1958. She didn't want that, she wanted to make change and she got into the native rights movement and the civil rights movement, and she really paved the way for someone like me to do what I've done.
If you could have a socially conscious superpower and change one thing about the world, what would it be?
I think it would be that death under circumstances is unacceptable. Murder is murder, whether you shoot a rocket-propelled grenade or you refuse health services to somebody, or treat them with disrespect in the hospital. I think that we need to start looking at the death of children and people around the world as an unacceptable casualty of war.
We believe in living me to we: making choices that positively impact the world, instead of just ourselves. Describe the moment you decided you wanted to give back.
There wasn't a moment when I decided I wanted to give back. I was just raised by a mother who said that's your job. You are part of a community. You don't just say you're an Indigenous person and then you're a member of that community. It's not a cash card where you just take, take, take from it. You have to give back. The biggest part of being a community is contribution. I believe that coming home post-Olympics I really felt that my purpose was to make a change and to show Canada that we will never reach our full potential until our Indigenous people reach their full potential.
We work with so many young people. Looking back, what advice would you give your high school self?
I was so serious when I was a teenager. It was post-Oka, I was 15, 16, and there was so much trauma happening in my community, in my own life, and I had just lost that sense of happiness and fun that a teenager should have. It felt like I was carrying the burden of the world. I think I would tell her: 'You know what, put that burden aside and just try to just enjoy being a teenager, because you're never a teenager again. You can always get older, but you can never get younger'.
What was the greatest lesson you learned from a parent or mentor?
The greatest lesson that I ever learned was: anything is possible. As an Indigenous person, if I had a dream to be an Olympian it was possible. But it wasn't going to be easy. I needed to understand that there were huge obstacles in my way, whether it was racism or whatever, and those can always stop you in your tracks. But that's part of it, and you have to figure out a way around it and don't ever let anything stop you. My mother used to say: you'll be the first and people will come behind you and they'll remember, oh, Waneek Horn-Miller made it easier for them--a little bit easier for them to follow in my footsteps.
Craig and Marc Kielburger are co-founders of international charity and educational partner, Free The Children. Its youth empowerment event, We Day, is in 11 cities across North America this year, inspiring more than 160,000 attendees from over 4,000 schools. For more information, visit www.weday.com.