If you're incredibly lucky, you've never had a friend or family member fighting for his or her life, or stolen by tragedy -- be it cancer, HIV/AIDS or a drunk driver. Such luck, we suspect, befalls very few.
Sometimes, however, tragedy opens a door. In helping a loved one, some people -- especially youth -- discover a world bigger than themselves, and a desire to make that world better for others.
The Christmas of 2010 was not a happy one for 12-year-old minor hockey player Mark Mannarn. Days before, his Oma had died of pancreatic cancer. Still reeling emotionally from his grandma's death, Mark was levelled by a second blow -- his mother was diagnosed with breast cancer. Unable to bear the thought of losing her, too, Mark wanted to help find the cure.
He dreamed up a fundraiser where young hockey players in his Toronto community could take part in a game with National Hockey League pros. The catch? They had to raise at least $200 for the Canadian Cancer Society. Mark spent months lobbying players, teams, sponsors and media, and in 2011 "Minor Hockey Fights Cancer" was born. Past and current NHL stars like Paul Coffey, Mike Krushelnyski and Gary Leeman helped raised $200,000. What started with an effort to honour Oma and help his mom is now a yearly initiative inspiring his teammates and community to help many more.
Hemanshu Mehta's life revolved around "work, work, and work." Immersed in his job in Vancouver's high tech sector, the 27-year-old had little time for voluntarism -- charity runs and fundraising were something other people did. But in 2008, his comfortable, insular world was smashed apart by a phone call from "Sis" -- his big sister Snehal, far away in New Jersey. She had breast cancer.
Snehal was just 31 -- young, smart, and a new mom with a beautiful one-year-old daughter, Deeya. In Vancouver, Mehta felt powerless and frustrated. He made trips across the continent to provide what support he could, but visits weren't enough. Mehta decided to take on the monster assaulting Sis.
Mehta and his father vowed to shave their heads if they could raise $5,000 for breast cancer research. Donations flooded in, and baldness soon followed. Mehta began taking part in an annual fundraising run for the Canadian Breast Cancer Foundation.
The cancer claimed Snehal in 2012 at the age of 36, but Mehta's activism didn't die with his sister.
Each year he recruits more people to join "Team Snehal." In the six years since Snehal was diagnosed, Mehta and his family and friends have raised more than $75,000 to defeat breast cancer.
When Jon Wagner-Holz was nine, his mother was diagnosed with breast cancer. Jon, who tells his story in the book Teens with the Courage to Give: Young people who triumphed over tragedy and volunteered to make a difference by Jackie Waldman (Conari Press, 2000), had difficulty coping with the stress of his mother's illness, and increasingly retreated to room to play alone.
As his mother regained her health, she dragged Jon out to breast cancer fundraising events. There Jon really saw for the first time the tremendous support group of other survivors who had helped his mom, and he saw other children coping with the illness of a parent. Jon realized that children in families affected by cancer need support, too. So with financial help from a breast cancer organization he started a 24-hour telephone support hotline in his bedroom. His initiative has now grown into a non-profit organization -- Kids Konnected -- which today has 18 chapters across the U.S., running support programs like summer camps and outreach groups.
And there are so many more stories of young people engaged in service because of personal experiences. Like Brandon, who participates in cancer runs every year in memory of his mother and aunt -- both struck down by breast cancer in the same year, 2007, when he was only nine. Or Max, who started a lemonade stand in 2003, at the age of five, to raise money after his best friend's mother died of cancer, and has kept the stand going every summer for 10 years.
"When something like this happens to you, your perspective in life changes," Mehta said to us.
Most people are likely familiar with the hypothesis of the five stages of grief: denial, anger, bargaining, depression, and acceptance. Perhaps there's room in there for another stage: perspective. We join fundraising walks to help or mourn a family member and there we see the families with children and teens and realize we're not alone. We think of their grief and loss, and maybe hope, and we walk in solidarity with them -- and they with us. And for many of them, that new perspective and sense of solidarity will lead to a lifetime of service.
Craig and Marc Kielburger are co-founders of international charity and educational partner, Free The Children. Its youth empowerment event, We Day, is in 11 cities across North America this year, inspiring more than 160,000 attendees from over 4,000 schools. For more information, visit www.weday.com.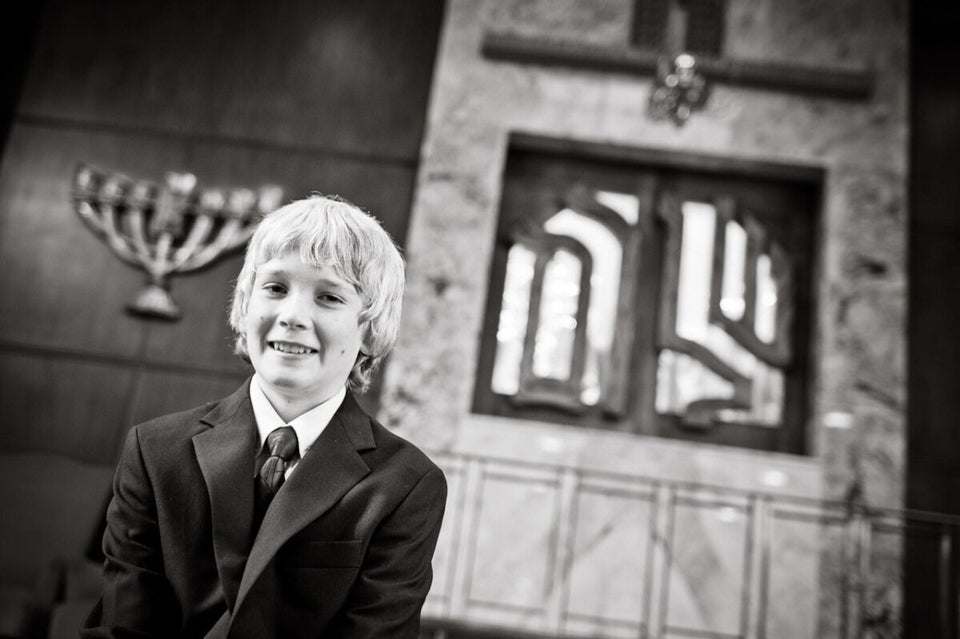 Getting Kids Involved In The Community