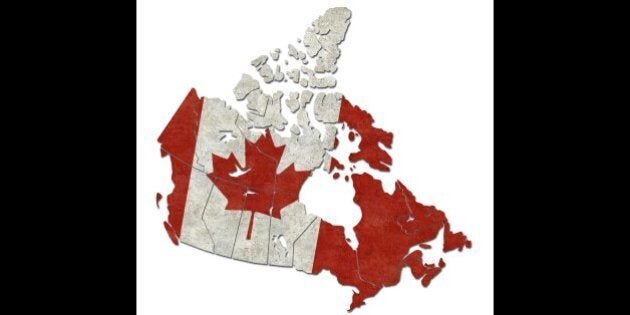 As Canadians, we've accomplished great things in our 148-year history. We developed insulin and the electron microscope; we invented hockey and basketball and even that catchy song "Call Me Maybe" was written by a Canadian.
Canadians should be proud of how far we have come and how much we have done.
Yet for all of our achievements, there is one area in which we remain woefully stagnant: internal trade. Since Confederation -- a process that, ironically, was partially driven by the desire to generate free trade within the colonies -- Canada's provinces have only become more isolated, limiting the free mobility of people, goods and services within the country.
Like many Canadians, I have been watching the campaign closely and listening for the parties' commitments to small business interests. I was encouraged to see Elizabeth May and Justin Trudeau bring internal trade to the forefront during the Maclean's debate , further building upon the work the premiers did in July when they reached an agreement on labour mobility. More recently, other leaders, including the Prime Minister, have raised the file, including rules around transporting alcohol from one province to another.
It is a decent step towards achieving true internal free trade. But there is so much more to be done.
Canada is in the process of hammering out the final details of a trade agreement with the EU -- CETA, the Comprehensive Economic and Trade Agreement, and continues work on the Trans Pacific Partnership trade deal.
The irony is rich: Canada is on the cusp of major trade deals, yet within our nation's borders, Canadians still can't bring their skills from province to province, order a bottle of B.C. wine out of Ontario, or enter an out-of-province contract without first having to grapple with reams of red tape and onerous costs.
For a 21st century economy, Canada still retains an unflattering trade legacy of its past. It's a feature common to federations, where jurisdictional tradeoffs exist on the division of powers and responsibilities between the federal government and provinces.
This legacy has evolved into protectionist policies on goods and labour mobility that act as a major barrier to the free flow of internal trade. Let's stop pretending that the existing arrangements are anything other than restrictive fiefdoms.
Why should a nurse in Ontario have to recertify and potentially "upgrade" his credentials to practice in British Columbia?
Why does a truck driver have to pull over on her route from Regina to Calgary to switch the "wide load" sign?
Why does a first aid kit in Prince Edward Island have to be completely refitted to be recognized in British Columbia?
Efforts over the years to address the problem have failed miserably. It's clear that 1994's Agreement on Internal Trade (AIT) is not the answer, despite regular tinkering by the Council of the Federation and its Steering Committee on Internal Trade. Mutual recognition of all provincial regulations should be the ultimate goal.
Progress has been made by some provinces and professional/trade licensing bodies. Deals like the New West Partnership Trade Agreement between B.C., Alberta, and Saskatchewan have a great deal of merit.
The Canadian Federation of Independent Business (CFIB) has long been vocal about the limitations of these inter-provincial initiatives. We ask premiers to continue to show leadership on this file by renewing their commitment to deliver a modern, simple and effective AIT for Canadian small businesses by the end of 2016. In our view, a successful agreement will cover all goods and services, with any exceptions clearly listed. Mutually recognizing each other's standards should be the default so we don't spend ages fussing about language. In addition to ensuring fully transferable credentials for workers, the agreement should have a strong dispute resolution mechanism to discourage unimportant fights and protectionism.
Canada is facing acute labour shortages in the years ahead. It is already approaching a crisis in certain sectors and provinces, where there are mismatches between the local labour force and the skill sets required. An aging population only complicates the picture: by 2021, there will be three workers for every Canadian retiree; by 2031, there will be just over two.
We need to ensure that Canadian workers and services can get to where they are needed most, hassle free.
I'll be watching the federal parties and the provinces closely as we head into 2016 to see if they're serious about their commitment to freeing trade within Canada. A new agreement would be a crowning achievement for a nation that has accomplished so much.