I believe we should get that process started now, instead of waiting for the laws to catch up. The sick and dying people who need cannabis medicines don't have time to wait for the government and Health Canada to get their act together.
I already sell cannabis for a living, through the Vancouver Medicinal Cannabis Dispensary. We serve thousands of patients in Vancouver, and more across Canada by mail order. We operate outside of the government's legal cannabis regulations, but we're tolerated by the City of Vancouver, and I'd say we're doing a much better job of helping patients than the system Health Canada is trying to put into place.
Sadly, medical cannabis is still far too expensive. Even though there's been a roughly 25 per cent drop in the wholesale price of cannabis over the past few years, patients are still paying too much for cannabis buds and resin. One big reason for the high price is that prohibition has forced cannabis growers indoors, where it's far more expensive to grow cannabis than outdoors, in a farmer's field where it belongs.
Knowing that a million kilos of CBD-rich cannabis resin was thrown away by Canada's hemp farmers last year is frustrating. So much pain and suffering could have been eliminated if we just let our farmers harvest this wonderful cannabis resin while they are also collecting the seeds.
So if you're a hemp farmer, with hectares of cannabis growing on your land, then please consider harvesting some of those plants early. Dry them out, extract the resin glands through dry-sift or water-filtration techniques, and sell me the resulting hemp hash.
Not only will you be making some extra value from your crop, you will also be helping some needy patients get the medicine they need! Of course I promise the utmost discretion, and no-one ever needs to know of our arrangement except you and me.
I am very serious about this proposal. If you're a hemp farmer and you'd like to discuss this with me, just send me an email to dana@danalarsen.com. I look forward to hearing from you!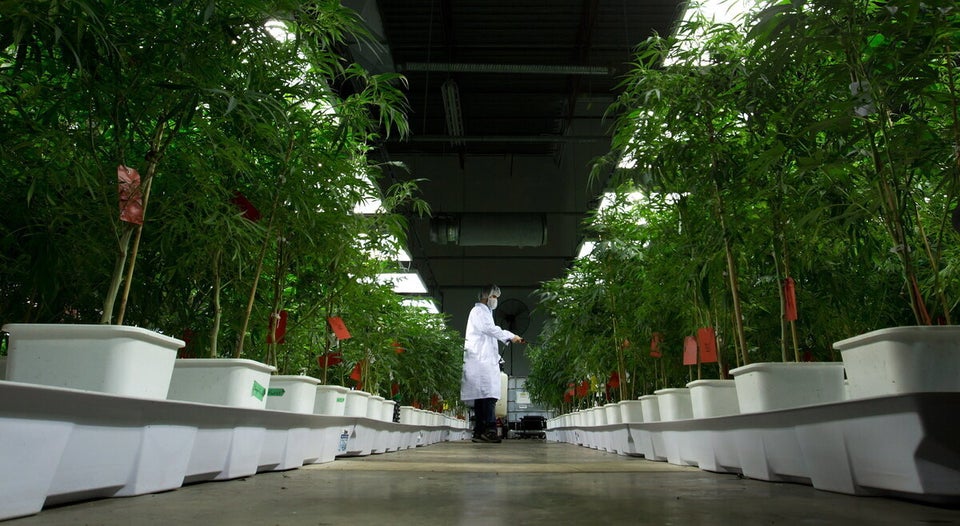 Medical Marijuana In Canada: Commercial Producer MediJean