File/Getty Images
I often get asked about what I mean when I say that our Sensible BC campaign is to "decriminalize" marijuana in B.C.
Some people think that "decriminalization" means that people in possession of marijuana will still get a punishment, like a ticket or fine. Others worry that "legalization" will mean that only tobacco companies will be able to grow and sell marijuana.
Our goal with the Sensible Policing Act is to implement a positive first step and decriminalize marijuana possession in B.C., by using the province's jurisdiction over policing to stop the RCMP from detaining or arresting anyone for simple possession of marijuana.
This form of decriminalization doesn't involve any tickets or fines, it simply stops police from spending their time on possession of marijuana. Citizens in possession of marijuana would simply be left alone by police.
This is essentially already the policy of the Vancouver Police Department, but the RCMP have been devoting an ever-increasing amount of their time and money to detaining and charging people for possession of pot. Pot possession busts have doubled in B.C. since 2005!
This simple change would take marijuana users off the front lines of the drug war, and allow police to redirect their resources towards more serious crimes.
To get us further towards a legally regulated system in B.C., the Sensible Policing Act also demands that the federal government change the law and repeal marijuana prohibition, or else just give B.C. an exemption (under Section 56 of the Controlled Drugs and Substances Act), so that we can go further and properly legalize and regulate marijuana in our province.
THE PATH TO LEGALIZATION
Although we can all agree that marijuana prohibition has failed, there is not full agreement on how exactly to legalize and regulate it. We still have to answer some important questions.
Should people be allowed to grow their own marijuana? If so, how much? Should marijuana be sold in stores? What kinds of taxes should there be? Should there be taxes on medical marijuana products? What about extracts and foods? What is the best age limit? Before we can put a legalized system in place, we need to have the answers to these kinds of questions.
This is what they voted for in Washington and Colorado. In both states they have decriminalized possession immediately, making police stop detaining or arresting anyone for possession of marijuana. In Colorado, they have also legalized cultivation of up to six plants per person. Now both state governments are in the process of figuring out the details needed to open some sort of government-regulated cannabis shops.
The Sensible Policing Act also includes a similar provision, that makes the B.C. government figure out the details around full legalization. If the Sensible Policing Act becomes law, there will be a provincial commission with public hearings, to recommend how we can start off with legalization in B.C.
This commission would travel the province, taking advice from citizens, researchers and other relevant groups. They would then come up with the rules and laws needed to put legalization in place in B.C.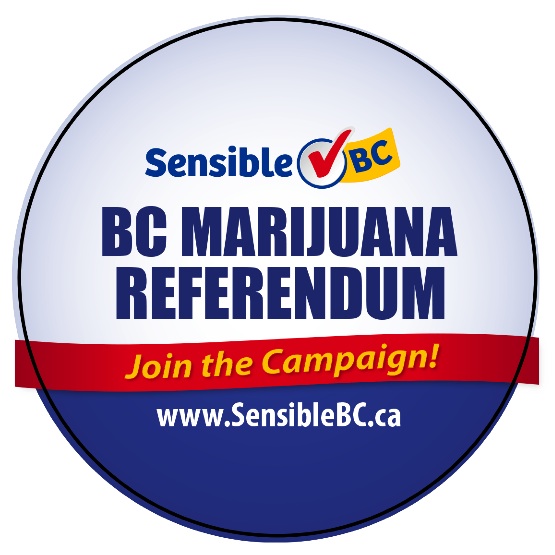 If the Sensible BC campaign succeeds in gathering the signatures we need this September, then the actual referendum will be held in September 2014. When that referendum passes marijuana will be decriminalized, and hopefully we could have full legalization in B.C. after the next federal election.
Help make this dream a reality. Donate some time and money to Sensible BC today!