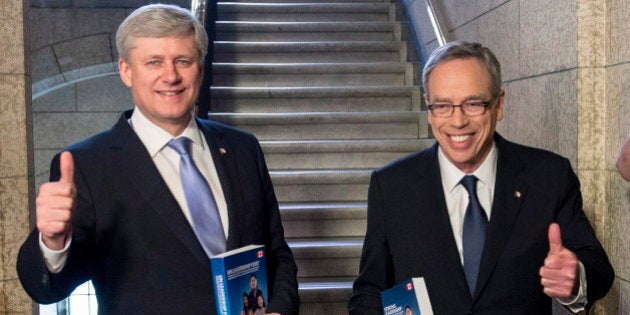 The budget is balanced with a small $1.4-billion surplus, including a $1-billion contingency. That surplus is projected to grow to $4.8 billion by 2019-2020. Future budgets will be required, by law, to be balanced, but for exceptional circumstances. And in that case, cabinet and the Finance Minister will be required to table a plan to return to balanced budgets within a specific timeline. Canada's debt will continue to be paid down until a 25 per cent debt-to-GDP ratio is achieved.
The majority of the budget is clearly focused on middle-class Canadians, the same group of people Justin Trudeau can't define but claims to be a part of. Canadians will be able to save more in their Tax-Free Savings Accounts: up to $10,000 per year. Families will be supported with a suite of tax breaks: children under age six will receive $160 per month; children between six and 17 will receive $60 per month; couples will be able to transfer a portion of their income up to a $2,000 benefit per year; and the Child Care Expense Deduction will be increased to $8,000. In fact, the average Canadian family of four will save $6,600 in taxes between Budget 2015 and all previous Conservative Government initiatives.
On top of the $2.6 billion seniors have received from the Conservatives since 2006, Budget 2015 also pledges $42 million to create the Canadian Centre for Aging and Brain Health Innovation. Compassionate Care Benefits will also be drastically extended from six weeks to six months, allowing families to stay with their loved ones for longer periods of time. Registered Retirement Income Funds (RRIF) rules will be changed to allow seniors more flexibility in choosing when to withdraw their money. And a new Home Accessibility Tax Credit for seniors and persons with disabilities will give a 15 per cent tax credit for up to $10,000 of home renovations.
Students will also receive significant support. Young Canadian entrepreneurs will receive $14 million to support their businesses. $184 million will be committed to grants for students in short-term programs. Perhaps most significantly, however, is the $235 million being invested to change the student needs assessment for student loans, allowing students greater access to loans in order to complete their education.
Finally, the environment -- which I think already boasts one of the Conservatives' strongest track records -- continues to receive additional funding. Budget 2015 announced $75 million to implement the Species at Risk Act, $2 million to the Pacific Salmon Foundation, and $10 million for the Recreational Fisheries Conservation Partnerships Program (RFCPP). Those investments are on top of the Conservatives' $252 million National Conservation Plan -- the largest federal investment in Canada's environment in history.
Not surprisingly, the ink was barely dry before Liberal Leader Justin Trudeau pledged to vote against the budget. He also promised to cancel the increased Tax-Free Savings Accounts limit, and rambled something about "middle class." In response, former Liberal insider Warren Kinsella said Trudeau should stop talking about something he knows nothing about: "He may know how to say those words, but he's never lived those words." Kinsella went as far as to label Trudeau as "just visiting the middle class," just as Michael Ignatieff was just visiting Canada.
Luckily, an overwhelming flood of endorsements of Budget 2015 has largely drowned out the Liberals' complaints. The Canadian Home Builders Association, the Canadian Alliance of Student Associations, the University of Calgary, the Canadian Nurses Association, the Canadian Federation of Business, the Federation of Canadian Municipalities, Music Canada, the Intellectual Property Institute of Canada, and dozens more all support Budget 2015. Credit unions, chambers of commerce, boards of trade, and local mayors and councillors are in favour of Budget 2015. Even former Liberal cabinet ministers are off-side with Trudeau's complaints. It seems the only organizations against such a great budget are the New Democrats and Liberals themselves.
With an elections less than six months away, Canadians and their families will have to ask themselves why they would choose the New Democrats' and Liberals' plans to raise taxes over the Conservative government's fulfilled promises.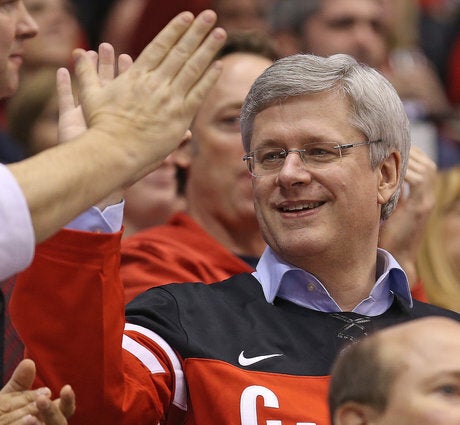 Highlights From Federal Budget 2015