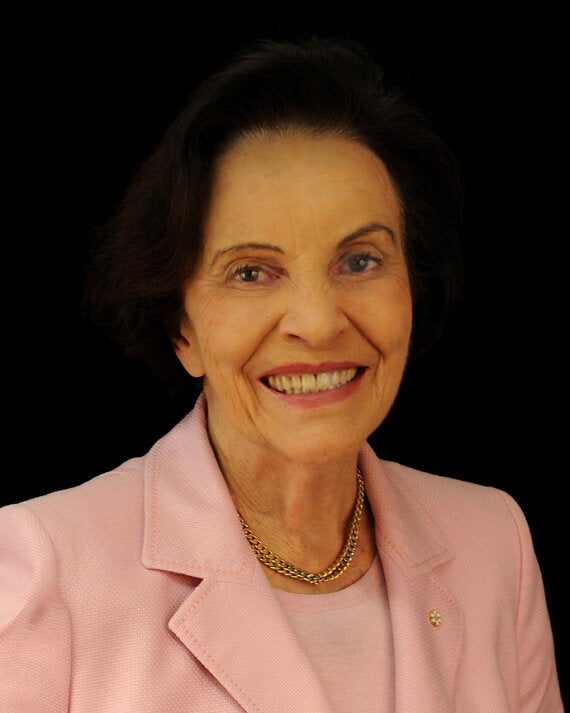 Photo courtesy of the Bata Shoe Museum
Canadian Style Icons is a bi-weekly column authored by Daniel Eckler, serial entrepreneur and founder of Piccsy.
The story of Sonja Bata, and the Bata Shoe Museum in Toronto is inevitably a story about her family as well, and the story of her late husband, and his shoe company.
The T. & A. Bata Shoe Company, became famous for its canvas shoes in the early 20th century. By the time Sonja's husband, Thomas J. Bata was born in 1914, the company was booming, and his father employed hundreds of shoemakers in their native Czechoslovakia, and by 1938, the company had over 5,000 stores, and employed tens of thousands worldwide.
However, as the business grew, World War II loomed. Jan Batía sent his nephew, Thomas to Canada. It was in Canada, that he met Sonja Wettstein. The two had much in common, and were eventually married in 1946. She immersed herself in her new family's work, and became a partner as well as wife to Thomas.
The Bata Shoe Company had suffered as Czechoslovakia had during the war, and the rise of communism in that country meant Thomas had to rebuild and reassert his family company worldwide. Sonja accompanied him on those travels, and learned more and more about both the business and culture of shoes. As Thomas worked to open new factories and shops lost to the iron curtain, Sonja collected shoes from around the world, ranging from the traditional to ultra modern. But she noticed that as modern, European style shoes became popular, traditional shoes from cultures worldwide began to disappear. he began adding these to her collection with vigour.
By 1979, Sonja Bataís collection was so large, it necessitated the creation of the Bata Shoe Musuem Foundation, which first housed the collection in the Bata Limited offices, before further growth necessitated that the collection get its own space. By 1995, the Foundation had completed construction a museum space, designed by Raymond Moriyama, exclusively for the collection, which by now numbered in the thousands.
Today, Sonja Bata is still director at Chair at the Bata Shoe Museum, and she has pushed the museum to expand its purview, tasking it to engage in research on the role footwear plays in societies and cultures worldwide. In addition, the museum also engages in a great deal of educational outreach, bringing thousands of students to the museum yearly to learn more about the history and social role of shoes.
Read on below for Bata's thoughts on style...
What is your definition of style? And good style?
Style should reflect your personality. People define good style in different ways, depending on their personal taste. Good style is timeless -- it should not age.
How do you describe your style?
Rather classical. I like to be well dressed, but blend in.
It shows that you care about other people and that you want to be part of their society. You try to project a certain image of yourself, which reflects some individual and personal touches and makes your style more distinct and personal.
What makes someone a style icon?
If a person develops a clear style and does it to perfection, thinking of all details. She is at all times conscious of her style and becomes a leader in her group, inspiring followers of the same style.
How do you describe Canadian style?
A certain frankness and openness. Feeling free to be yourself and at liberty to express yourself.