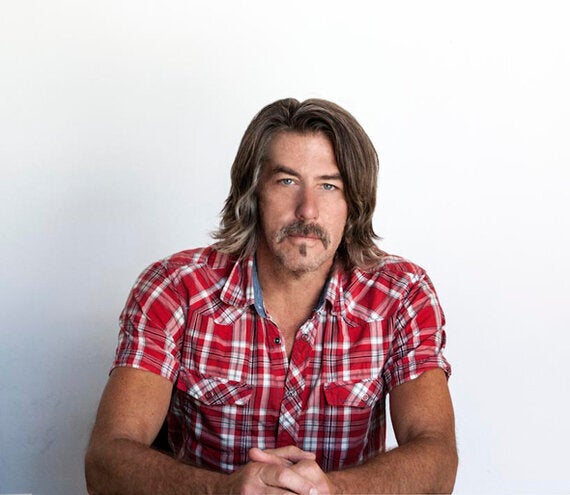 Photo credit: Fayiaz Chunara
Canadian Style Icons is a bi-weekly column authored by Daniel Eckler, serial entrepreneur and founder of MIJLO.
Every great city has a great modern art gallery. That's why New York City has the Guggenheim. That's why London has the Tate Modern and Saatchi Gallery. And that's why David Liss, curator and artistic director at the Museum of Canadian Contemporary Art is so important to Toronto, and to Canada.
It's astonishing to believe, but before 1999, the MOCCA didn't exist. Not really. Before then, it was the Art Gallery of North York, a private gallery and theatre space, ready to go bankrupt. But vigorous community action kept the space open, and relaunched it as the Museum of Contemporary Canadian Art. And in 2000, David Liss arrived, becoming the artistic director at the new space. In the wilds of North York, with no budget, no recognition, and no mandate, David Liss started transforming the MOCCA into a juggernaut of the Toronto Art Scene.
Coming from Montreal, and an artist by trade, Liss was not intimidated by the prospect of the scale of the project he had undertaken. Liss first successfully lobbied to have the MOCCA's mandate expanded to cover non-Canadian artists. He argued that it was an outdated, and parochial notion to dedicate the museum solely to Canadian artists.
That opening of the MOCCA to works from outside Canada, has helped to craft what Liss calls Toronto's own "global" or "inter-cultural" art style. Tapping into the diversity of its people, and the rich cultural mosaic that Canada hosts has helped make Liss and the MOCCA known worldwide.
In 2002, Liss and the MOCCA worked to bring a showcase of Canadian paintings to the Musuem of Fine Arts in Shanghai, and more traveling exhibitions by the MOCCA would go on tour worldwide, visiting Germany, France, the Dumbo Arts Center in Brooklyn, and Taiwan.
In the 13 short years since David Liss first came to Toronto, the MOCCA has grown at an astonishing pace. Liss said "The first year I started, I was here by myself," but the MOCCA is now well funded enough to have a staff of eleven. It's moved from its North York beginnings, into Toronto's vibrant Queen West arts community, and is even beginning to outgrow its space there. What was once a private gallery and theatre has grown into an essential spot for both Toronto natives, and tourists, acknowledged worldwide. Liss estimates during the summer that 90% of visitors are tourists. And perhaps most impressive, the accomplishments of Liss and the MOCCA have compelled the City of Toronto to start providing funding.
Liss's vision and the open mandate at the MOCCA, which he helped craft, has cemented Toronto, and Canada's status as a cultural centerpieces in the modern art world.
Read on below for Liss's thoughts on style..
What is your definition of style? And good style?
Style reflects something of the spirit, imagination and character of a person; of who they are. Style should not be confused with taste and fashion, as it often is. Style is more profound; it's linked to attitude and identity. Style can, however, be expressed and enhanced through fashion, but fashion should follow style - it shouldn't lead. Style also relates not only to the way a person dresses, but to their consumer choices, personal possessions, and their environment, what they eat, what they read. Good style should be bold, distinctive and authentic.
How do you describe your style?
I think (hope) that my style reflects a bit about who I am: open-minded, eclectic, excited and curious about life and human existence in general. In other words, my style defies easy description. My fashion style might bear this out: sometimes my job requires me to be smartly-dressed and at other times it's less important so I revert to my "natural" look, which I've heard others refer to as "Hamiltonian" - which is where I'm from - or I guess kind of a "rocker" look. I'm cool with wearing a suit when the occasion calls for it and I wear cut-offs and tank tops on summer weekends. So my fashion style is unrestricted but I don't think that it defines my style as much as my art, music and book collections, or my activities and the people in my life do.
Style is important because it's an integral aspect of our individual identities and contributes to shaping and defining our identity as a species.
What makes someone a style icon?
Someone who inspires others by being exactly who they are - which is why politicians will never be style icons: most of them are trying to convince large numbers of people that they are who they are not. A style icon would be more inclined to challenge expectations than play into them. Style icons are generally visionary people - and by no small coincidence visionary people usually exhibit a bit of a flare for fashion.
How do you describe Canadian style?
Ideally I'd like to say "global" - like the people who we are - but I guess I have to admit that generally it's far too conservative, far too risk averse, far too much about not saying anything about who we are or what we aspire to be. But that's a general statement and I think style varies from region to region and in Toronto even from neighbourhood to neighbourhood. But really, the best thing about Canadian identity and Canadian style is that it's too elusive to be bound by definitions. And good style should be beyond convenient description, beyond words.