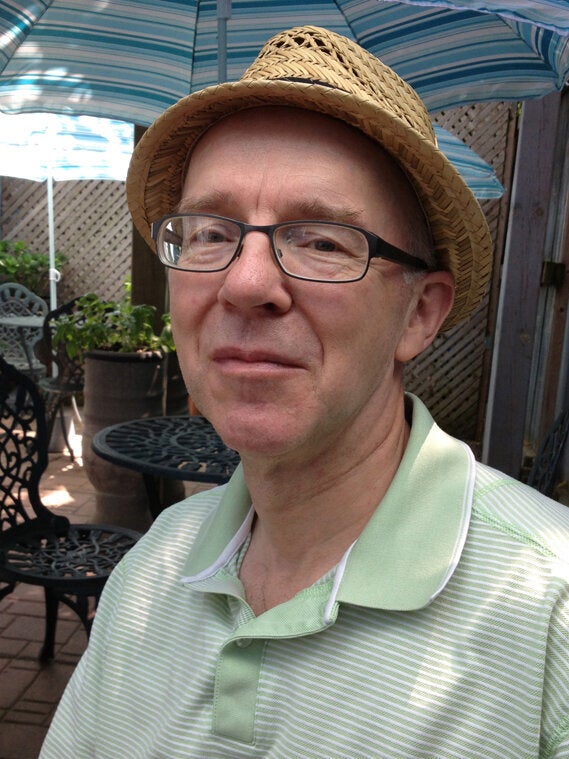 Canadian Style Icons is a bi-weekly column authored by Daniel Eckler, serial entrepreneur and founder of MIJLO.
Nick Shinn's design work is seen every single day by millions of people worldwide. It's a critical part of the day for thousands of Canadians in the know, but few will even know his name. That's the way things work for font designers, but this Canadian's lasting legacy in the world of design is undeniable.
Born in London, England in 1952, Shinn attended the Bedford School before going on to study at Leeds Polytechnic, where he earned his diploma in art and design in 1974. He would create his first font that same year.
In 1976, Shinn moved to Canada to work as an art director and creative director at several of Toronto's many ad agencies, but he would not publish his first real font until 1980. It was called Gryphon. For the next several years, Shinn would continue to hone his craft, continuing his advertising work, and developing the skills and understanding necessary to create beautiful, creative, and above all functional fonts.
A good font is one that is seen, is attention grabbing, and has real applications. Forming ShinnDesign in 1989, the studio specializes in design for publications.
Shinn's Walburn and Brown fonts are used everyday by The Globe and Mail, while Richler was crafted to commemorate the late Mordecai Richler, and melts classicism with postmodernism, in an effort to create a font that would truly be like Richler's work. Meanwhile, his work has also been used by household brands like Del Monte and Quaker using visible fonts like Fontesque on product packaging.
In 1999, Nick Shinn launched ShinnType, a company responsible for the publishing and licensing of his fonts. FontShop.com features over 700 fonts designed by Shinn, and his influence has left an indelible mark on the Toronto design and font scene, as he's been an instructor at Seneca College and York University. From 2000 to 2006, he was also a board member of the Society of Typographic Aficionados.
Shinn has also used his profile to raise awareness of the rights of designers, especially with respect to licensing of original works, and is a passionate advocate of modern fonts, by modern designers. In his own words, "what does this say about the present age, when its spirit is best expressed by vintage and traditional sans faces?"
Today, Shinn is still a working font designer, and Registered Graphic Designer with the Association of Registered Graphic Designers of Ontario.
Read on below for Shinn's thoughts on style..
What is your definition of style? And good style?
Style is the way you do things. Good style is when you do things your way, without copying. It's personal and authentic, but beyond being unpretentious you can't really say one person's style is "better" than any other's, just because it becomes popular and iconic or conforms to a particular canon of taste. That was something I discovered in Diane Arbus' photos.
How do you describe your style?
Eclectic, postmodern. I spend a lot of time in antique malls, flea markets, Value Villages, ReStores, Salvation Army thrift stores, second-hand book stores and consignment stores in small towns. I get a lot of inspiration from the past. There's just so much of it, and so much serendipity. Sifting through the debris of history is a useful corrective to the crude, skittish quality which the internet gives life today. So that anything new one does has sophistication, being grounded in the culture.
Because it's a fundamental human quality, of the individual. Despite the fact that style templates are such pervasive agents of commerce, it exists in another dimension to society, beyond the economy. It's physical. Just walking across a room or drawing a line is all it takes.
What makes someone a style icon?
Genius, novelty, relevance, luck, 1000 hours. Imitators. Marketing and PR. Staying on brand is more effective than beauty.
How do you describe Canadian style?