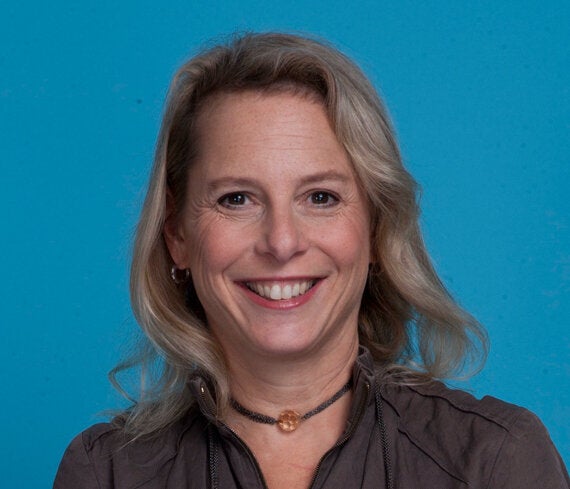 Photo courtesy of Rachel Gotlieb
Canadian Style Icons is a bi-weekly column authored by Daniel Eckler, serial entrepreneur and founder of MIJLO.
It takes a particular talent to curate a museum with as specific a mandate as the Gardiner Museum. That's why Rachel Gotlieb is so well suited to the position. A unique talent in the world of curation for a remarkable institution, Gotlieb and the Gardiner are a perfect fit.
The Gardiner isn't like many other art museums. Founded by George and Helen Gardiner in 1984, the Gardiner Museum is dedicated to sculpture. And not just Canadian sculpture, but sculpture from around the world, with pieces ranging from Chinese porcelain, to indigenous American ceramics, and English pottery. This diverse nature of the collections at the Gardiner present a challenge to cohesive curation. However, Gotlieb is not unfamiliar with the idea of a challenge.
Gotlieb earned her M.A. in Design History at Royal College of Art & The Victoria & Albert Museum in London, England. Just three years later, she would be presented with the task of curating a completely new museum. In 1990, Gotlieb was made founding curator of the Design Exchange, Toronto's first and only design museum.
She would shape the Design Exchange's first tenuous years, and oversaw the Exchange's opening at the old Toronto Stock Exchange's building in 1994, and in 1996, Gotlieb helped the Exchange settle on its mandate, of collecting the best in Canadian design since 1945. During her tenure, the Design Exchange continued to produce ambitious exhibitions that showed the breadth and depth of Canadian design work to the world.
Gotlieb would leave the Design Exchange in 2002, becoming the director of programming at the Interior Design Show, one of Toronto's most notable annual exhibitions, and one of the largest design showcases worldwide. She would continue her work there, pushing the show to include more Canadian works, creating the Studio North and Prototype exhibits for Canadian designers, and creating the Show's annual Conversations in Design symposium.
At the same time however, Gotlieb would continue to work as a highly sought-after expert in the fields of design and sculpture, teaching courses at OCAD, Ryerson, and Sheridan College. Gotlieb also continued her critically acclaimed work as a curator, producing works in collaboration with The Textile Museum of Canada, U of T's Art Centre, and the Gardiner Museum.
Gotlieb was eventually asked to join the Gardiner as an associate curator in May of 2011. In her short time, Gotlieb has stamped her mark on the museum, pushing the museum to produce more than just conventional exhibitions. Her "Transformation by Fire" exhibit showcased works by women who had suffered violence, and pushed the museum to consider its role as a social exemplar, while illustrating the way emotion and pain can emerge in the very visceral medium of sculpture.
Today, Gotlieb is the museum's chief curator, and interim executive director. In addition to those roles, she serves on OCADU's On Site Gallery Advisory Board, and the Professional Advisory Committee for Art and Art History Sheridan/University of Toronto, Mississauga.
Read on below for Gotlieb's thoughts on style..
What is your definition of style? And good style?
Style is the physical characteristics of an object which defines its form but not necessarily its function. What constitutes "good style" is subjective, a matter of opinion, and therefore ever-changing. One generation's naugahyde avocado green couch is the next generation's trash, and the future generation's vintage find.
How do you describe your style?
When you get to my age black becomes your style because it's slimming and that's what counts.
I am a curator and design historian rather than a critic or fashionista so I see "style as evidence" to borrow from Yale art historian, Jules David Prown. This means instead of examining documents or printed texts as a primary source of information I look at objects, be it a chair or a teapot, and visually analyze its form to determine how the shape of the legs or the handle, for example, reflect society at the time it was made. My goal is to interpret style to gain better insight into the cultural values and consumption patterns of the age.
What makes someone a style icon?
Someone or Something? Icon is a pretty strong word and very over used. Originally it meant an image of a religious saint. Today there are countless books listing the top 100 chairs, the top 100 teakettles, the top 100 objects, or the top 100 designers. Why is that? It is because we need and want the pecking order -- these categories and hierarchies, no matter how intangible or subjective, fuel the competitive design market.
How do you describe Canadian style?
Many argue that we have no style at all since we are a nation of immigrants and hewers of wood and drawers of water and to some that extent that's true. However, I would argue that Canadian style is defined by a sensibility that favours restraint over excess. Is that because we are more polite and modest in comparison to our neighbours to the south or is it because we lack a strong secondary manufacturing base to produce a singular style? Whatever the reason, much of Canadian design is characterized by a preference for wood, soft shapes and a respect for function. References to beavers and maple leaves, or Mounties are very much in vogue in Canadian design but no matter how ironic or whimsical, neo Canadiana flaura and fauna motifs do not a style make.