Jack Diamond has come a long way from the town of Piet Retief, South Africa, where he was born. Like many other South African expatriates, he would eventually find his way to Canada. But unlike many of those other Canadian immigrants, Diamond's vision, drive, and creativity would help shape the skylines in many of the biggest cities in Canada, and around the world.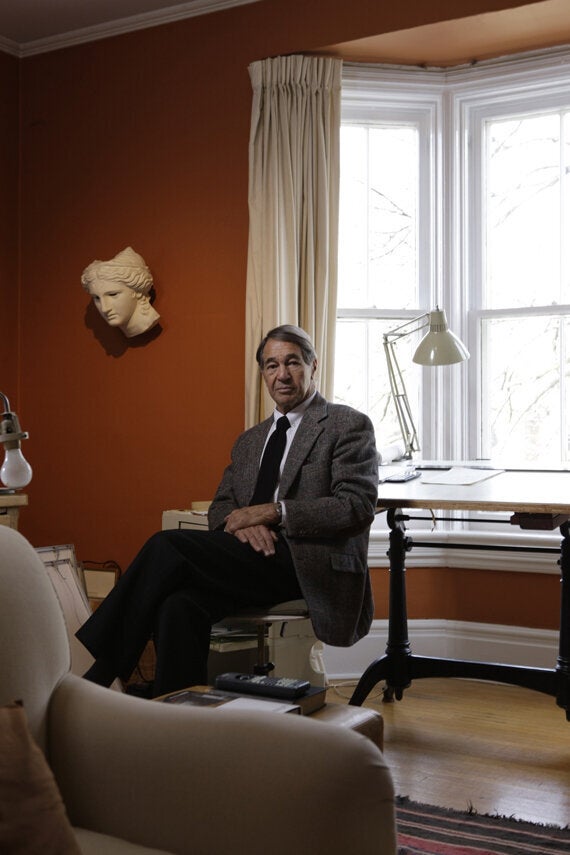 Photo courtesy of Jack Diamond
Graduating from the University of Cape Town in 1958, Diamond went on to study at the University of Oxford, and the University of Pennsylvania, where he would eventually earn his Master's of Architecture degree in 1962. In 1964, he would come to Canada. Diamond was asked to become the director of the University of Toronto's Master's of Architecture program, and he accepted the invitation. At the U of T, he became part of the city's reform movement, and would go on to become one of the principal architects of modern Toronto.
In 1975, Diamond established his own architectural firm. That firm would go on to design dozens of buildings in major cities worldwide, ranging from the residences at Queen's University, to the Jerusalem City Hall, all featuring Diamond's clear, modernist, yet practical vision of architecture.
The firm, today known as Diamond Schmitt Architects, has earned six Governor General's Medals in Architecture, while Diamond himself is a Royal Architectural Institute of Canada gold medallist, and member of the Order of Ontario and an Officer of the Order of Canada.
Diamond designed Toronto's Metro YMCA in 1981, though this would not be the last of his works in the city. He would go on to renovate Toronto's Berkeley Castle, and design the University of Toronto Earth Sciences Centre, the Cardinal Carter Wing at St. Michael's Hospital, York University's Student Centre, and the Ontario Science Centre's Weston Family Innovation Centre. It's impossible to go through Toronto without encountering Diamond's clean, modern designs, and for music lovers, it's even more likely you've been touched by Diamond's work. He designed Detroit's Max M. Fisher Music Centre, the Montreal Symphony House, and Toronto's own Four Seasons Centre for the Performing Arts.
Though his work is far-reaching in its influence, Diamond himself has remained humble describing happiness as "when I'm painting, designing, working, drawing, doing something that I love to do, and doing it with a subject that has a larger purpose."
Read on below for Diamond's thoughts on style...
What is your definition of style? And good style?
My definition of style: Restraint and refinement. This means a small palette of colours and materials and an elegance of line.
Style is important as it reveals so much: character, taste, sophistication. This in turn elevates the ordinary and necessary to the enjoyable and sublime. It indicates a certain level of caring. Style elevates living above the mundane, one of human kind's distinguishing characteristics.
What makes someone a style icon?
A style icon is one who is discerning and whose language of expression is consistent. Departures are thus notable, revealing new sensibilities, particularly when reflecting the spirit of the time.
How do you describe Canadian style?
I have been describing what I believe to be Canadian style!