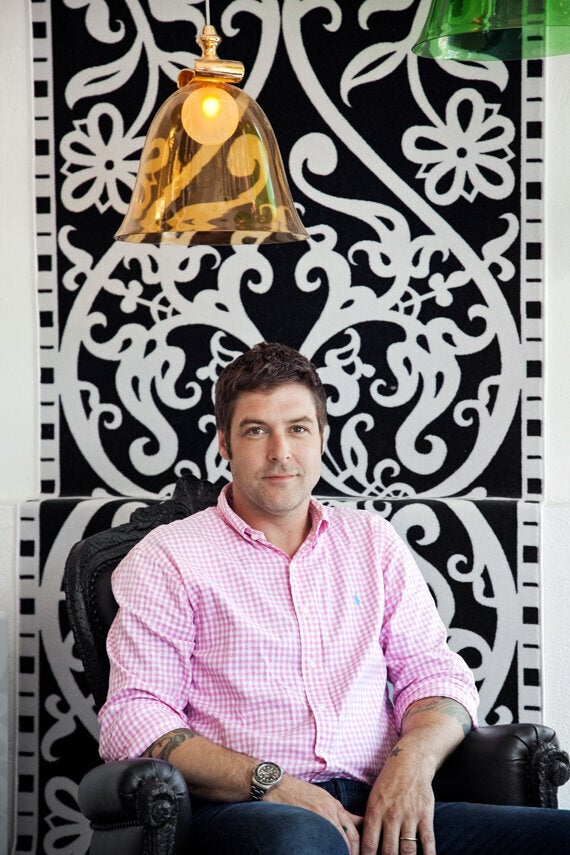 Canadian Style Icons is a bi-weekly column authored by Daniel Eckler, serial entrepreneur and founder of MIJLO.
In 1960, a German immigrant named Klaus Nienkamper came to Canada with $36 in his pocket, limited English skills, and a desire for success. It's a common dream, but Nienkamper succeeded. And today his son, also Klaus Nienkamper, is the president of a thriving furniture retail company that bears his name.
Based in the heart of Toronto's design centered King East area, Klaus is a Toronto design landmark. The only place to go if you want truly well made, well designed furniture and goods, Klaus is the culmination of a dream. However, it wasn't always like this.
His father purchased 300 King St. East in Toronto in 1968, and it became Nienkamper furniture's first showroom, and in 1970, acquired the license to manufacture and distribute pieces by Swiss Design in Canada. At the time, it was not the thriving design hub it is now, and Nienkamper Sr. worked hard to bring modern European furniture to Toronto. Minimalism and modernism were thriving in Europe at the time, though Canada lagged behind. More than just a furniture showroom, the Nienkamper Furniture showroom at King East was one of the only places in the city where you could see what the rest of the world was crafting.
Nienkamper's reputation grew, and the company provided office furniture for Pierre Elliott Trudeau in 1976, the Canadian embassy in Washington in 1989, and was honoured by the Design Exchange in 1998, and the Chicago Athenaeum Museum of Architecture and Design in 1999.
Today, Nienkamper's retail business is handled by Klaus Nienkamper's son. Growing up with a furniture-mad father left an indelible mark on Klaus. "I'd come home some days to find out my dad had sold all our furniture," Klaus recalls.
Conscious of a newfound public awareness of design, and the importance of well designed space and furniture, the younger Klaus Nienkamper has been a driving force in the company's retail arm. He has been relentless in pursuing his own vision of modern furniture retail, redesigning the showroom on 300 King East, and working to rebrand it as Klaus, the place to go for modern, European style design.
Partnerships have come with artists both unknown and renowned, from Canada and around the world. In 2006, Nienkamper was able to acquire designs by renowned industrial architect Karim Rashid, and 2007, Nienkamper collaborated with Daniel Libeskind on the ROM's Spirit House chair.
Today, the younger Nienkamper is still working to bring daring new designs to the showroom floor. He has a keen awareness that what Nienkamper does is different from what other furniture companies do. The designs must be daring, and offer customers something that makes them glad to have come to Klaus. "You either take risks or you play it safe. I take risks."
Read on below for Nienkamper's thoughts on style..
What is your definition of style? And good style?
Well, style is defined simply as "a way of doing things". There are obviously many ways of doing things as we all have different styles, this can be seen at a glance. The good the bad and the ugly. Weeding through this is all relevant to your priorities and how you look at the world.
Good style to me is a way of doing things sensibly but also with a sense of playfulness. I think taking oneself too seriously is a mistake.
How do you describe your style?
My style is definitely an eclectic one. I have an appreciation for so many influences having been exposed to so many genres of styles growing up in a family that was so immersed in design.
It's all I know. I take it for granted. I really try to go for an honest approach to styling, with a mixture of iconic design mixed in with what I feel will become new icons.
I love history of design, but am certainly not hung up on it, I like new things.
Style really isn't important to living and breathing, it's frivolous to a large degree, but it sure makes life more interesting. Style is a funny thing, living in a certain moment we think we are nailing it at the time, yet when we reflect back on it in pictures or memories, it's funny how much you can see how time changes your opinions of it. I think good style, should transcend time.
What makes someone a style icon?
I think a style icon is someone who takes risks, goes against the flow, not taking the same path as the masses. Setting trends is a lot more difficult than following them.
This deserves recognition wether you like it or not.
How do you describe Canadian style?
Canada is a big country and it is reflected in its interpretations of style and design. There is a great deal of talent in this land and the styles that I am interested in are those that are born out of honesty in materials and humility of design. I think the attitude and attributes that Canadians are known for are represented in how we approach style. A quiet approach yet wanting to be recognized would sum it up for me.