Lifeovereasy
Are you a tea lover? Get a thrill every time you walk into David's Tea? Why not try making your own spicy tea blend that has health benefits, too? It's the perfect gift for a fellow tea lover on your Christmas list, or a great treat for yourself!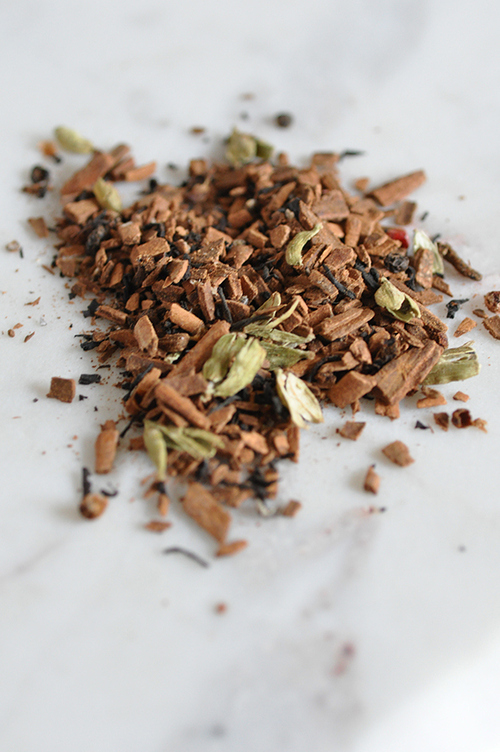 I've been experimenting with homemade teas for a few years now. Last year, I grew my own chamomile for tea. I also grow many varieties of mint, which I mix together to make a tea we all love. I often blend my mint with lemongrass and lemon verbena, since I grow those as well and hate to waste perfectly good herbs.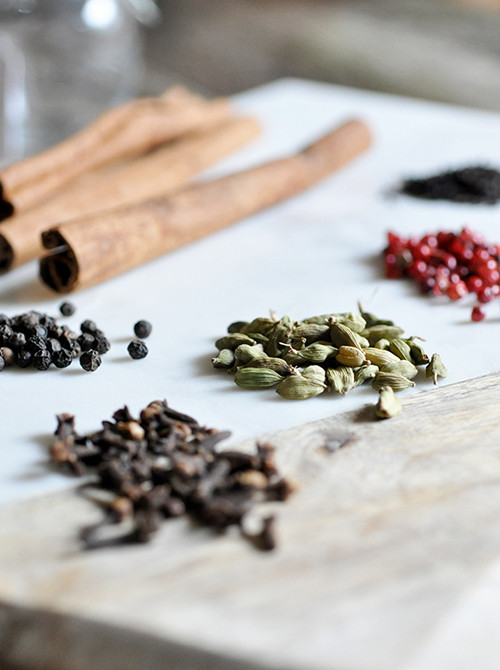 This year, just in time for the holiday season, I've decided to branch out into more exotic blends. One tea I've always loved is the Yogi Tea that I was introduced to by one of my yoga teachers. It's a recipe based on five traditional Ayurvedic spices: cardamom seed, cinnamon bark, clove bud, ginger root and black pepper. It's soothing and delicious, and offers health benefits including helping to prevent colds, flu and sinus problems - a major bonus this time of the year.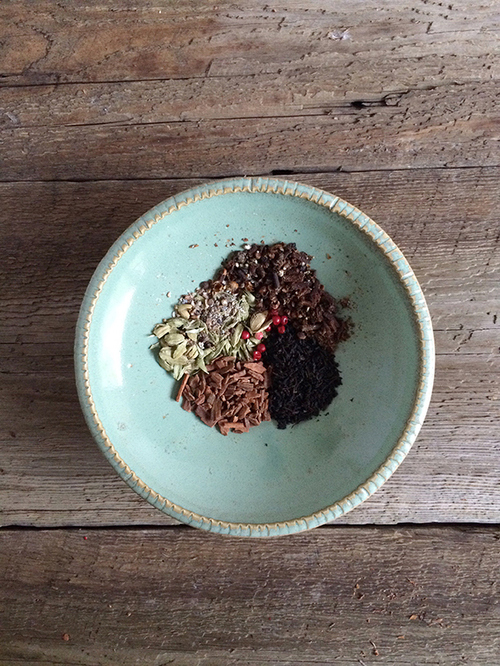 To make Yogi Tea, you normally boil the spices for at least 20 minutes, and then add a small amount of black tea and milk. This tea blend is a variation of the traditional recipe that's designed to be a little easier to make on the go. I've cut the ginger out of the blend since I prefer to use it fresh, and I often add a slice to my cup when I brew this tea. You could try drying some ginger slices and adding them to the mix if you like.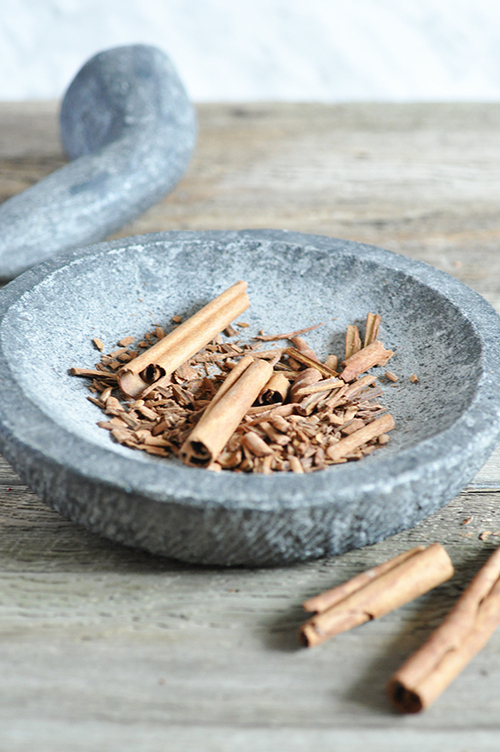 The trick to making this tea blend is to grind the spices coarsely. I have an awesome stone mortar and pestle that my amazing sister brought back for me from Thailand. She actually dragged two of these around in her backpack for the two of us - that's good sistering, don't you think? This was perfect to break up the hard spices in this recipe, but you could try using a coffee grinder instead.
You can boil this tea on the stove for a while to intensify the flavour, but I enjoy it just as much brewed the regular way. If the flavour feels too light for you, you can increase the amount of black tea in the recipe.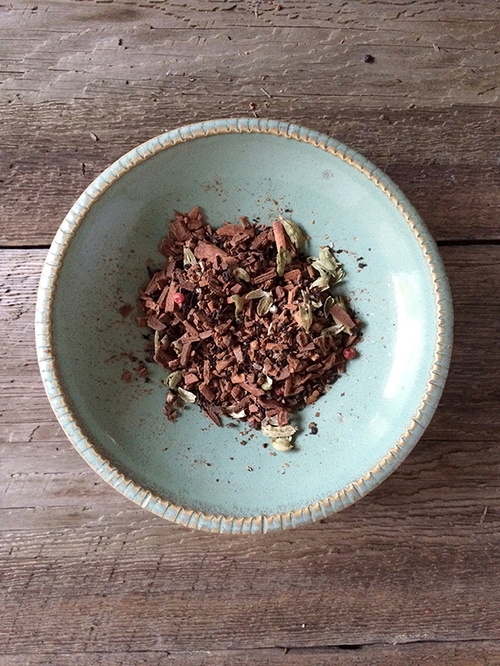 Isn't the tea pretty? I will be tucking a few of these jars under the tree for my girls and sister, and I'll be sure to keep a jar for myself, too.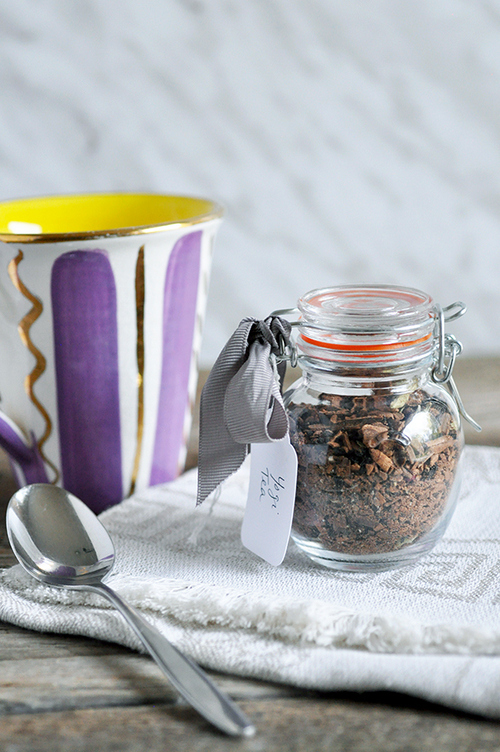 Makes 1 cup
Ingredients:
10 cinnamon sticks
60 cloves
60 whole cardamom pods
20 red peppercorns
40 black peppercorns
2 teaspoons loose black tea (up to 8 teaspoons for stronger flavour)
Milk and honey to taste
1. Cut up the cinnamon sticks and grind coarsely using a mortar and pestle, or a coffee grinder.
2. Grind the remaining spices and mix together. Add the tea.
3. Brew using 1 tablespoon per cup of hot water.
This article originally appeared on Lifeovereasy, where you can find more amazing DIY home tutorials from blogging sisters, Daniela and Nadia. You can also follow them on Facebook and Twitter.
ALSO ON HUFFPOST: