Jsome1/Flickr
As a band manager and musician, I am always looking out for quality music gear. My favorite place to demo new gear is the NAMM Show. The countdown is on for the 2016 NAMM show, known for bringing music industry professionals together with 5,000 music brands, loads of special events, dozens of educational sessions, and live music. This year promises to be bigger than ever, and while the show is only open to NAMM members (and not the general public), fret not. I've got the inside scoop of some of the best portable and playable gear featured there this year. Excited? You know I am. Whether innovative or just plain fun, here's a look at my picks:
Top Pick: Kala U-Bass

Photo Courtesy of Kala
This little beauty may be smaller than the average bass, but don't be fooled by its 21" scale. It may look like a ukulele, but the Kala U-Bass carries huge sound, especially when plugged in. The U-Bass is so much fun, you won't be able to put it down- and you won't need to! The size makes the instrument super portable, making it easy to bring along wherever you go; it even meets most airline carry-on requirements. Kala's U-Bass features a solid mahogany body and neck, custom hipshot tuners, 16 position lines, 12 frets, custom inlays, and a Kala electronic system with an active EQ and built in tuner.
The secret to the big U-Bass sound is in the polyurethane strings. They're thick and stretchy and easy to play, much like those of an upright bass. The size of the instrument paired with the elasticity of the strings makes this an fun instrument for anyone, including children. Frankly, the U-Bass is beautifully constructed. The sheer simplicity, beauty, and playability of this instrument make it my favorite item on this list.
Monoprice RetroVision Electric Guitar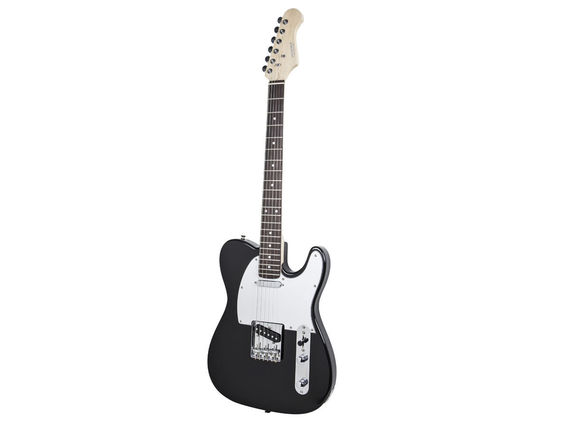 Photo Courtesy of Monoprice
Whether you're a seasoned professional or you're picking up a guitar for the first time, you'll definitely appreciate the amazing playability of this guitar. The RetroVision is a full sized, 22 fret, single cutaway electric dream that plays with the quality of a Fender made guitar. It's completely versatile, featuring both a neck and a bridge pickup, capable of producing a wide range of tones depending on the sound you're looking for. This guitar is easily a jack-of-all-trades, capable of creating classic country, rock, blues, and jazz tones.
Right out of the box the guitar comes set up, tuned, and inspected by a professional guitar technician. This guarantees that the neck is straight, the action is right, and the guitar stays tuned. This baby comes with everything you need to get started: strings (installed), a gig bag with shoulder strap, and a truss-rod wrench. Best Of All: The price point is $132.99. That's right, you get an obscenely great quality guitar for the price. Don't believe it? I didn't either, but the quality is superb, and this is coming from a person that pines over vintage. You throw this guitar in the tour van and not worry about dings, and there's certainly no need to make a Yamaha Pacifica or Fender Squire your first guitar -- the RetroVision is a solid piece for anyone's collection.
Ahead Drum Case (Model AA5038W)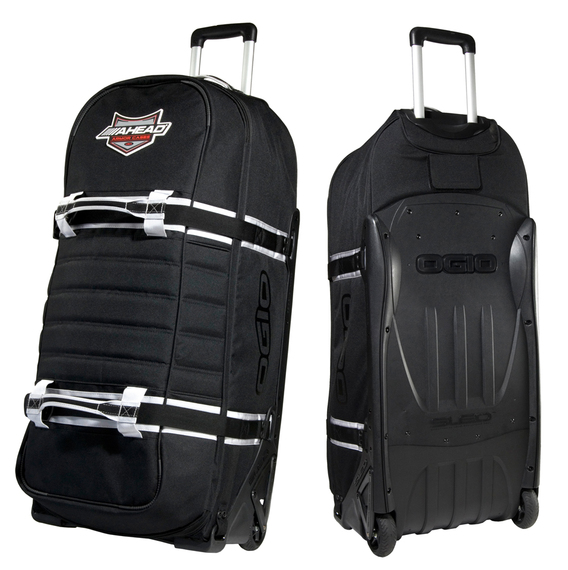 Photo Courtesy of Ahead
If you're a musician, you lug your equipment from gig to gig. That's what you do. Drums are always the most cumbersome to transport. Ahead Cases make lugging drum stands and set-up much easier. Thanks to the addition of oversized wheels, transporting equipment is more convenient than ever.
Ahead cases come in three different sizes (28", 38", and 48"). We tested the Ahead case on Warped Tour and the weather resistant, double stitched, 600 denier, polyester fabric, as well as double locking adjustable straps took a beating. The stands and contents were protected by the strong and sturdy structure. Simple and efficient, make your next case an Ahead case.
Roland Microcube GX
Looking for an amp with the oomph and bite you need that won't get you evicted for noise complaints? Well look no further. I have tried (and owned) almost every practice amp on the market and the Roland Cube line has them all beat. The Roland MicroCube has been touted as the most popular battery-powered amp of all time, and the new GX model is no different. Along with the classic micro cube sound, the GX boasts 25 hours of battery life, a built in chromatic tuner, eight different DSP effects, eight classic and modern amp models, as well as an independent DELAY/REVERB processor (complete with spring reverb). And with a new memory function, saving your favourite or most used settings has never been easier. I've owned a few Roland Cube amps over the years, though all have lasted, the current model has new features not to be missed.
Perhaps the most impressive feature of this portable powerhouse is the I-CUBE LINK and CUBE JAM app, which allow you to plug in your iPhone/iPad/iPod and play along, a key feature for musicians who need to learn new songs on the fly. The CUBE JAM app turns your amp into an essential practice tool, with options like independent speed and pitch adjustment. The app even lets you record and export your jams to a 16-bit, 44.1 kHz WAV file. And with a price point of under $200, the GX is a fun, affordable way to plug in wherever you go.
Check out this comprehensive demo and see for yourself.
Vater Drum Sticks (5b)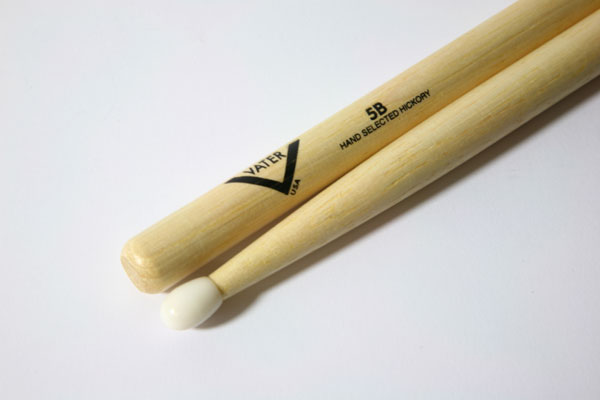 Photo Courtesy of Drum Depot
There's nothing worse than breaking a stick in the middle of a song, and that's why the Vater 5b's are a go-to. I can always rely on their durability to bands through a show. The 5b's are super responsive and powerful; the weight and balance of the sticks are perfect for all of the different styles of music.
Vater 5b's are available in American hickory, sugar maple, nude series, eternal black, and colour wrap, depending on your preference. The sticks are 16" in length and have an acorn tip, the grip is 0.605", making it comfortable for experts and beginners alike. Along with being balanced, consistent, and durable, the 5b's are affordable. At less than $30 for a pack of three, the Vater 5b's are a must have for anyone behind a kit.
KAOSS DJ Pad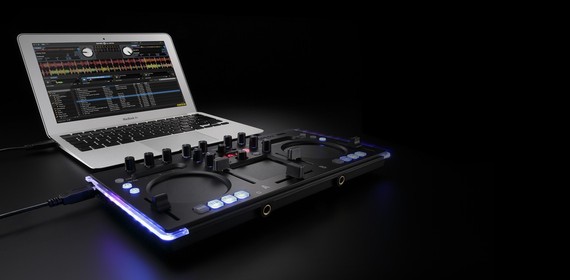 Photo Courtesy of KORG
Gone are the days of bulky DJ equipment, long live the KAOSS DJ Pad! Have you seen this thing!? This sleek DJ controller weighs in at 730 grams (that's lighter than a MacBook Air), and while it's small, it doesn't skimp on control features. The KAOSS DJ comes equipped with the legendary KAOSS PAD effects unit, which features 120 programs, as well as classic Kaossilator synth programs, sweeping filters (drop that bass!), time based delays, and host of isolators. Additional features include an FX release for natural blending, a hold function which allows you to maintain effects without keeping your finger on the trigger, an auto BPM function, and a SCALE/KEY feature which allows you to play synth in the key of your song of choice (without any wrong notes, I might add).
In addition to being a DJ Controller, the KAOSS DJ acts as a standalone two-way mixer and a USB audio interface. The DJ pad also comes with two responsive platters, a crossfader that's already pre-broken in, and a free download of Serato DJ Intro. This pad is fun to use and you can take it anywhere for inspirations or house-parties on the go! performance to the next level.