I am having a problem. As a strong and deep believer in freedom of expression, and at the same time, a strong supporter of creativity and diversity in all its forms, I am not sure how to advise teachers.
Ever since Hal Niedzviecki sarcastically suggested that there should be a literary prize for cultural appropriation in Write magazine's edition featuring indigenous voices, I have been getting into a lot of arguments. Shouldn't Niedzviecki enjoy the freedom of expression to write whatever he wants?
I was deeply moved by Jesse Wente's interview on CBC where he described the hurt and humiliation Niedviecki's idea had caused him and his community. Haven't our First Peoples suffered enough appropriation? Canada's policies did the best they could to appropriate land, language and culture from indigenous people. Do these acts now need a prize?
Niedzviecki's apology was heartfelt. He characterized his piece as being akin to inviting guests into his home for the purpose of insulting them. That seems a fairly accurate representation. And when Jonathan Kaye, and Ken Whyte, among others, thought it clever to offer to fund such a "prize," they added injury to insult. They apologized too. Sort of.
"Indigenizing education means that every subject at every level is examined to consider how and to what extent current content and pedagogy reflect the presence of Indigenous/Aboriginal peoples and the valid contribution of Indigenous knowledge. Such an examination would shift the focus from remediating deficits in Aboriginal students to addressing bias and omissions in the educational system."
But last I looked, there is not a large number of First Nations and other indigenous peoples currently teaching in our public schools. So, who is going to teach our non-indigenous children about indigenous knowledge and culture? Some of the indigenous teachers I know express both irritation and exhaustion at always being chosen to represent the "indigenous perspective." Like every other teacher, these men and women are individuals who have their own points of view. Their knowledge and culture are disparate. Their experiences are their own. They do not and cannot represent a universal view on how or what to teach.
This means that our institutions will have to create an appropriate curriculum for non-indigenous and indigenous educators alike to deliver to a very diverse student body. Can this be done? If so, who will get to say what is appropriate and what is appropriation?
Imagine this scenario: A non-indigenous art teacher would like to introduce her students to aboriginal arts and crafts. She would like them to learn about and appreciate the great skills, artistry and sophistication of First Nations artists. She does not know any indigenous artists she could bring into her class, but she has photographs of powwow dancers wearing moccasins, jingle dresses, and headdresses, as well as pictures from museums and galleries.
She assigns a project whereby the students make beaded footwear, musical dresses, and feathered headdresses using their own creative designs.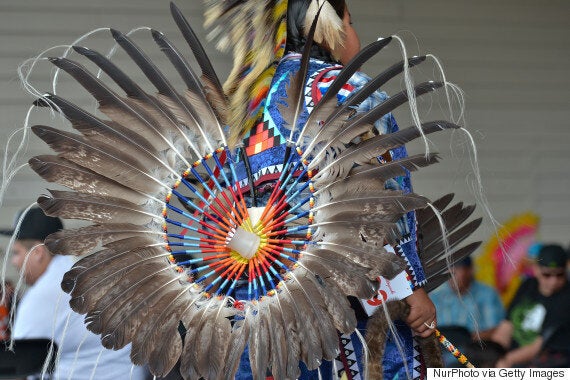 Should the art teacher assign this project? Is she going too far? Is she guilty of teaching cultural appropriation? Has she demonstrated an insensitivity to indigenous culture? Or has she done her best to indigenize her curriculum?
If an English teacher wants to assign his class Sherman Alexie's "The Absolutely True Diary of a Part-Time Indian" but can only discuss the book from his own non-Indigenous point of view, should he do it? Should he single-out the indigenous students in the class as spokespeople for the First Nations' point of view? What if they don't want to share their ideas? Is this assignment culturally sensitive or is it cultural appropriation?
While there are no absolute answers to any of these questions, I think we must all become aware of the importance of context. We need to talk about this. Are the art and English teachers alert to the different ways their assignments could strike different communities and different individuals? Are they prepared to explain their choices to anyone who asks? Should they be required to do so?
Teaching is a profession that takes great courage. There are no "neutral points of view." There are no even playing fields. All I can say to teachers, both indigenous and non-indigenous, is this: Our children need to learn about one another and about the world, even when the world is a difficult place. We need creative, thoughtful and kind people who are willing to take risks to teach all our children. Please don't be afraid to engage them. They need you.
Follow HuffPost Canada Blogs on Facebook