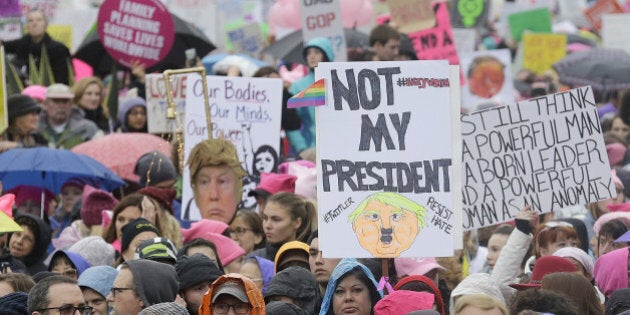 What happened on the 21st of January? Something rather special. Women all over the world organized to let the new President of the U.S.A. and his government know that women's rights are human rights.
Not only did women march, they were joined by their families, friends and colleagues. Every race, gender and age could be seen peacefully walking side by side, carrying truly clever signs and posters. Humour as well as anger were in evidence. And so was truth.
Among the groups that I saw at the Toronto march was a contingent of elementary school teachers. As most people know, the great majority of elementary school teachers everywhere are women. As women, they have experienced more than their fair share of discrimination, pay inequity, and even violence in the workplace. Do teachers deserve better? Without question.
But should teachers have the right to protest and then to bring their views and opinions into their classrooms? It might depend on the views and how they are expressed.
Kids around the world have either participated in or have seen news about the protest marches that followed the inauguration of President of the U.S., Donald J. Trump. With any luck, they will be asking questions. How should teachers respond to such questions as, "Where you at the march?" and "Why or why not?"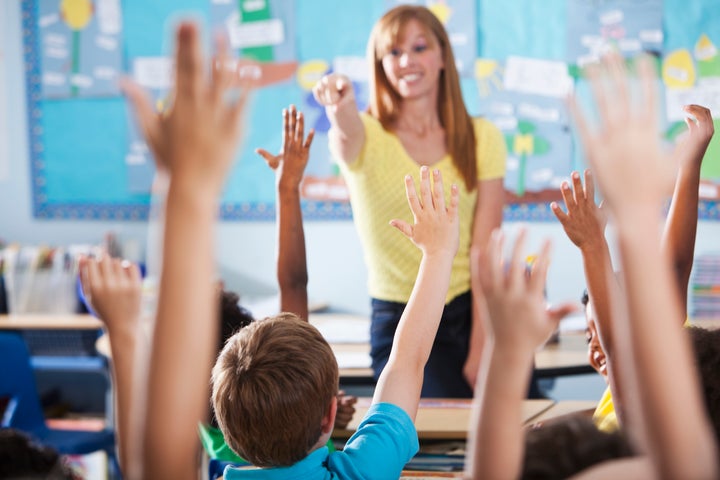 Teachers, please tell your students the truth. If you attended the march, you can use this as a wonderful opportunity to tell your students about democracy. Wherever you were, someone was calling out "THIS is what democracy looks like." Why? Because democracy depends upon free expression and dissent. It is a patriotic act to stand up to authority and speak the truth.
Teachers who have the courage of their convictions are at the forefront of those who can now act. They can find out what their students think, and they can encourage their students to organize and act in creative and lawful ways to get their ideas across to others. And no, students do not need to agree with their teacher's views to learn this.
If a teacher was not a participant, she should be free to tell her students her reasons, or to keep those reasons to herself. She may have had personal reasons that she does not wish to share. That is not a problem. She has the right to privacy. However, to say that she disagrees with a political position is also a way of letting students know about freedom of expression and democracy.
If she disagrees with the dissent, if she agrees with the positions taken by the U.S. President and his administration, she should be free to tell her students her views. However, she should not be free to demand that they agree with her views nor to disseminate "alternative facts."
It is a teacher's responsibility to teach their students to be literate. This includes language, numeric, media, and citizenship literacy. Today, perhaps more than ever before, our teachers must be free to engage their students in examining what they think, what they know and how they know it. We need the next generation to challenge inequities and iniquities wherever they find them. How else will democracy survive?
Follow HuffPost Canada Blogs on Facebook