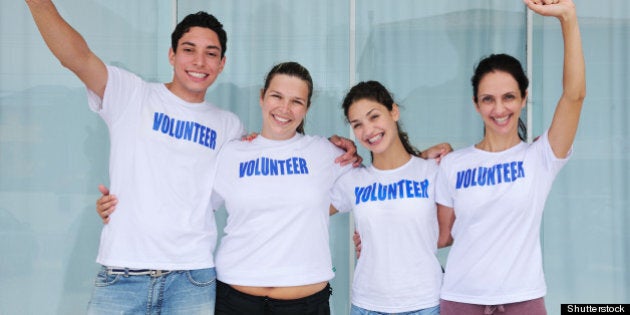 More and more, volunteers are getting younger. Schools are implementing community service values in high school students. It may be for credit, it may be for work experience...but at the end of the day, volunteerism is value-driven. Volunteers stay because they care. Nowadays, there are so many issues that it's easy to volunteer for a cause that means something to you.
What's so important in this technological age is that once you entice one next gen volunteer, one youth to give back...they know how to spread the word about your cause. Through texting, facebook, twitter and talking, our volunteers are likely one of our greatest marketing tools for our not-for-profit organization.
Research shows that the number one way for someone in their teens or early adult years to get engaged in an organization is through their peers. Volunteers hold an enormous power. Not only in the life of a child, or an animal, or an issue today...but in the future of a not for profit organization. The NOW generation of volunteers will be the NEXT generation of donors, of givers to our community.
It's National Volunteer Week. Let's take this opportunity to show our volunteers that we care about their commitment to our cause. The best thing about volunteers is that they don't do it for the recognition, despite the fact that they've earned it ten times over. So here are a few ways to thank a volunteer in your life.
1) Tell them you appreciate what they do.
2) Give them a handwritten card or thank you note.
3) Pay it Forward - tell your volunteer friend that they inspired you to volunteer for something you care about
4) Raise awareness on your social media - update your status or tweet about a volunteer in your life
5) Share a story about a volunteer with others
6) Donate a few bucks to their cause...and do it under their name.
Volunteer Stewardship is not only about recognition, it's about re-engaging, motivating and moving forward...together. Our volunteers today will be engaged for several decades to come. Let's make sure that, as a community, they get the care and support they deserve while giving back.
PS. Thank you to all our Big Brothers, Big Sisters, and Mentors for your dedication to our children and families ~ from Boys & Girls Clubs Big Brothers Big Sisters of Edmonton & Area