Beardy's and Okemasis Cree Nation — Gosh darn, here I am aged 51 — almost 52 — and living in Saskatoon, Sask. A lot of the time — actually, most of the time — my heart and mind are back home in the small rural prairie town of Duck Lake, where I grew up between Fort Carlton and the site of Louis Riel's North-West Rebellion on Beardy's and Okemasis Cree Nation, in Treaty Six.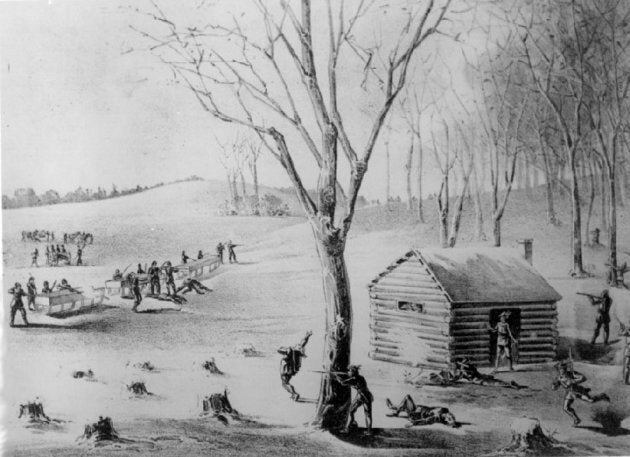 I think a reader from a large metropolis — say, from Vancouver or Toronto — might say what the heck, I know something of Louis Riel. Maybe they'll know the conflict began in protest of Ottawa's unwillingness to protect Indigenous rights, or where the rebellion took place. What they might not know is that present-day Beardy's and Okemasis Cree Nation is divided geographically by a highway: the north side, land occupied by several units once lived in by Indian agents, and the south side, where the majority of the First Nation's land base was located.
My story begins to the south.
The Agency
I was the 10th child born to veteran Napoleon Henry Sr. Okemaysim and Rose Marie (nee Spence). We lived in a two-story split-level house with one bedroom at the time. I remember my parents loved their kids and took very good care of us.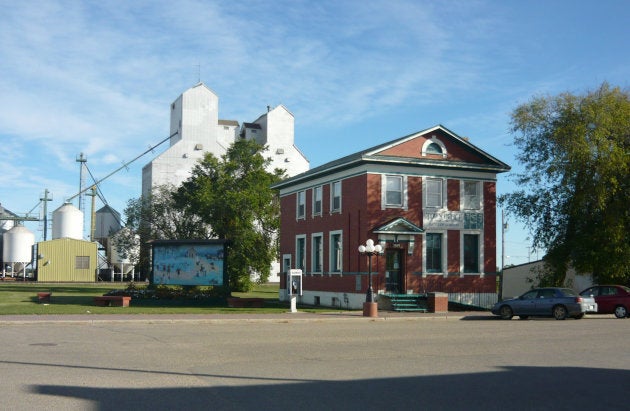 We would end up moving from the south of the reserve to the north end, a place known as The Agency. The Agency was a set of four housing units formerly occupied by staff of Indigenous and Northern Affairs Canada (now known as Aboriginal Affairs and Northern Development). I would eventually discover that every one of the tenants of the four houses had employed or taught families from our community living there.
The home we occupied was where the reserve's Indian agent himself had lived. From the late 1800s to the late 1960s, Indian agents were administrators for the Government of Canada using the Indian Act (1876) as the guiding instrument over the lives of First Nations. This office was abolished after the release of Hawthorn Report, which examined the conditions under which Indigenous communities lived and criticized the government, and the Indigenous reaction to the 1969 White Paper released under Prime Minister Pierre Trudeau.
I recall how very roomy the house felt, with a big kitchen, three bedrooms and a big basement. It was filled with sunlight, and I loved that so much. Next to our new home was a warehouse, and surrounding our yard was an actual white picket fence with a cemented wire gate. A cemented sidewalk ran from the back door of the house to the warehouse.
Reminders down every road
Living in this home I was constantly reminded of the Riel Rebellion's history.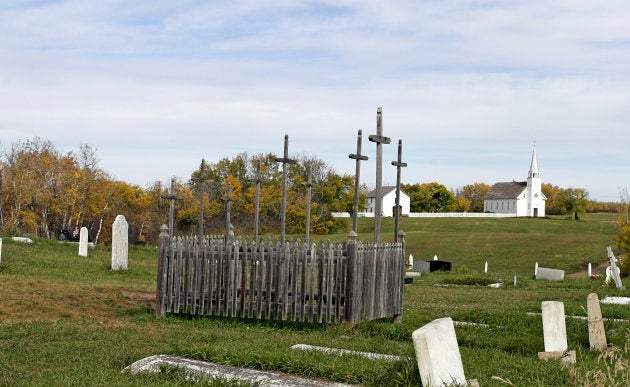 To the east was the North-West Rebellion memorial in Duck Lake. I'd sit on the top of the hill in my yard looking down with the sun on my face, always knowing that the monument was just three miles down the road. You couldn't leave town or return without passing the plaque memorializing figures like General Frederick Middleton — no mention of Assiwiyin (my late father's grandfather), who was the first casualty of the altercation, shot in a moment of confusion.
About 20 kilometres to the west was Fort Carlton, another landmark of the Rebellion. Tourists would drive down the highway in RVs, vans, trucks and cars on their way to the Fort to see where the Rebellion's history continued.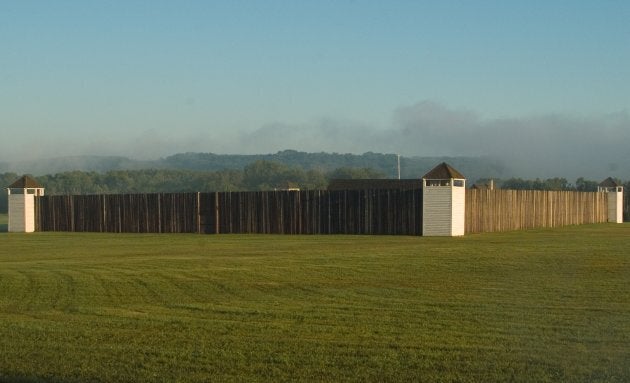 The spaces in between these two landmarks were no different. One sunny summer day my sister and I were walking down the highway to visit the home of a friend of the family. An RV stopped on the other side of the road and a non-Native couple wearing white shirts, summer shorts and hats stepped out of the RV. They crossed the road and asked us if we were in fact Indians. We replied yes — more out of shock, because we've never had people get that up close to our faces.
They asked if they could take our pictures, and for some reason I put my arm around my young sister as we stood still to have our photo taken. It was a day we wore our hair without our normal braids or ponytails. They thanked us and gave us each a quarter. We were so thrilled and excited. They returned to the RV and continued on toward the Fort.
We knew from then on not to speak with strangers, especially non-Indigenous people.
When we returned home and told our parents about the experience, they were very angry with us. They told us that we could have been taken away and kidnapped, never to be seen again. It's a memory that sticks in my mind. We knew from then on not to speak with strangers, especially non-Indigenous people. The experience taught me that places like the Monument of General Middleton and Fort Carlton were to be avoided or quickly bypassed if need be.
Now that I live in Saskatoon, these places will always remind me of what it was like growing up Indigenous in the shadow of the Rebellion — reminders that being recognized for who we are as a people is one thing, but more respect is needed for our place in Canada's history.
Hometown is an ongoing blog series and conversation led by people who know there's more to Canada beyond city limits. If you live or have lived in a small or rural community, and have a perspective or opinion you would like to share, take a look at our Blogger FAQ to see how to get started and reach out to hometown@huffpost.com.