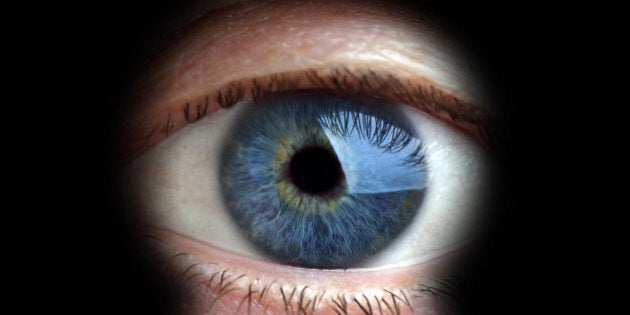 Muckrakers are hell bent to try and expose the identity of a mystery man in a bathrobe caught on video during a political face off inside a private single sex athletic club in Toronto.
The man reportedly was on his way to some private sports and recreation time when he appears to have unknowingly walked into a room full of smartphones and cameras filming a female Liberal candidate candidly grilling the club's president in the foyer of the club. The candidate was reportedly upset Finance Minister Joe Oliver was planning to deliver an economic speech to club members in private. She felt matters of public concern should be done in public and wanted some answers, and the media posse went along with the pursuit.
Smartphones and cameras clicked away and shared the whole exchange on social media including images of #bathrobeguy looking dumbfounded in the background. His image has since spawned a whole new angle of intrigue among politicos on social media.
Who is he? What are his politics? Does he really care?
But my question is why do we need to know? Is he really part of the story? More importantly, what about his right to privacy? Notice I didn't hyperlink his story. You can google it yourself. There is good reason for that.
Canada's Charter of Rights and Freedoms states everyone has a reasonable expectation of privacy.Journalists are allowed to film people in public and private unless told to stop. But new technology has also changed the privacy game leaving me to question if journalists overstepped their bounds in the hunt of this latest story and checked their ethics at the door when they joined the politicians' ambush.
Perhaps a recent decision the Ontario Court of Appeals can shed some light on this.
In 2012, (Jones v. Tsige) the court ruled that an individual is liable for invasion of privacy, if "he or she intrudes, physically or otherwise, upon the seclusion or private affairs or concerns of another person."
Basically someone could face legal issues if an individual's privacy has been violated even if the images or material are never published.
I won't pretend I know all the details of the events transpired inside the men's club, but as an observer, #bathrobeguy is not just about politics, rather privacy. Just because there is a guy in a bathrobe, does it mean he is part of the story? Did he consent to his image being shown? Did he even know he had an option to ask to be excluded, or at least could an editor have blurred his face? Or maybe #bathrobeguy was cool with the whole thing?
Whetting the appetite of news consumers makes for great stories but at what cost?
As the media landscape changes with technology, so do the rules of information gathering and decisions in newsrooms as to what serves the public interest.
The reality is that everyone now has a camera and the potential to produce knee-jerk content. If journalists are to be bound by the ethics that govern their news gathering techniques, it is equally paramount the public inform themselves of the new realities of subterfuge that may greet them at every turn even in private.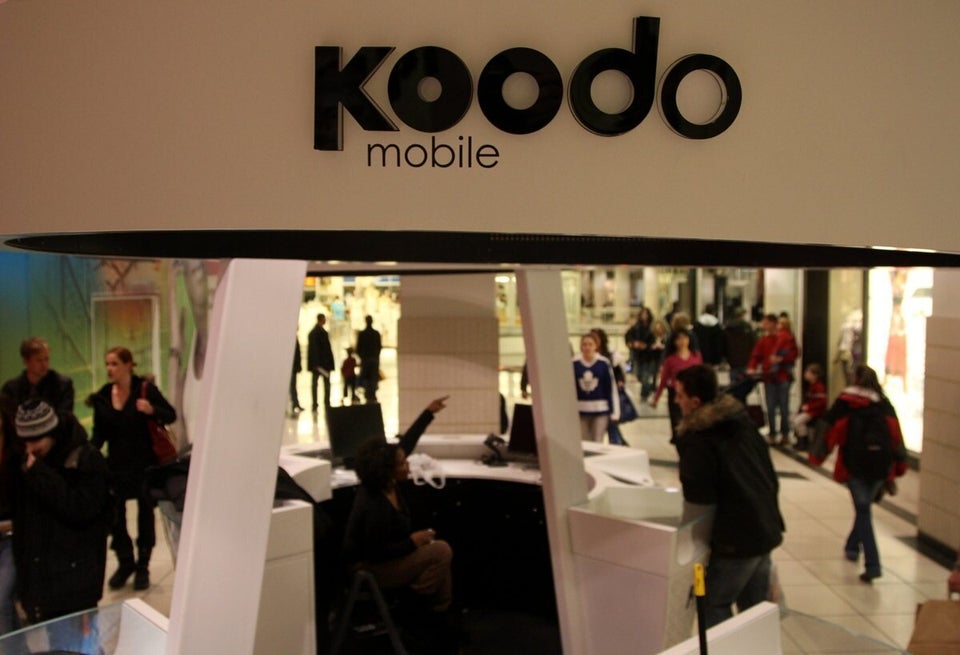 Best, Worst Telcos For Privacy