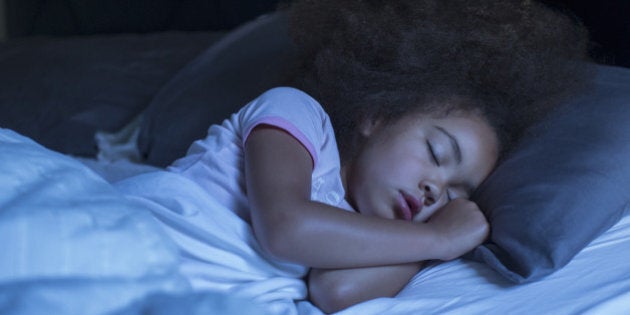 With colder weather upon us, Ontario homeowners are curling up indoors and turning furnaces and fireplaces on to keep warm. Although these appliances help keep the family cozy during winter months, carbon monoxide (CO), known as the "silent killer," is most commonly emitted by poorly maintained, defective or improperly installed fuel-burning appliances, so it's especially important to consider CO safety as temperatures drop.
Last year, a new regulation came into effect in Ontario mandating the use of CO alarms in all sleeping areas of residential homes with attached garages and/or fuel-burning appliances, as well as in the service rooms and sleeping areas in multi-residential units, like condos or apartment buildings.
According to a recent Enercare survey, most (83 per cent) Ontarians are aware of the law and have at least one CO detector in their home, but there is still room for improvement as only 66 per cent have them properly placed throughout the home. And, while the first line of defence against CO exposure is to ensure the regular maintenance of fuel-burning appliances, we also found that only 54 per cent of Ontarians book furnace maintenance at least once a year.
Here are some preventative measures you can take to reduce the likelihood of CO poisoning and keep your family safe:
• Ensure all fuel-burning devices, like your furnace, gas fireplace and gas water heater are properly installed and get a qualified technician to inspect and service your equipment annually. Enercare technicians are trained to measure carbon monoxide levels and to ensure the safe operation of fuel-burning appliances.
• Install a Canadian Standards Association (CSA) approved carbon monoxide alarm outside each sleeping area in your home. It's best to have an alarm on each level for optimal protection.
• Check and test your existing alarms each season by pushing the test button on the unit and put a reminder in your calendar so you don't forget. Also, make sure to replace batteries as recommended by the manufacturer, including back-up batteries for plug-in alarms. In Ontario, the first week of every November is designated Carbon Monoxide Awareness Week, which can serve as your reminder to replace batteries.
• Make sure to follow the manufacturer's instructions on how to install, use and test the alarm, and take note of when your unit should be replaced.
• Know the symptoms of CO poisoning and work with your family to create an escape plan and designate a meeting spot outside of your home in case of emergencies.