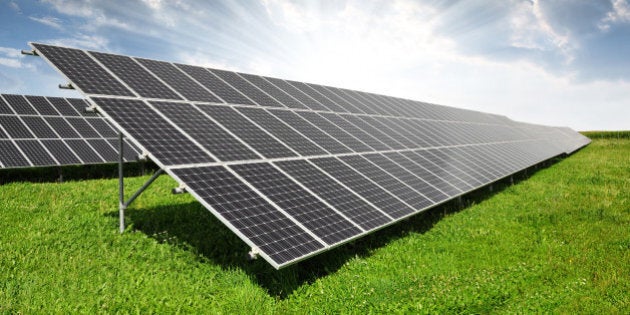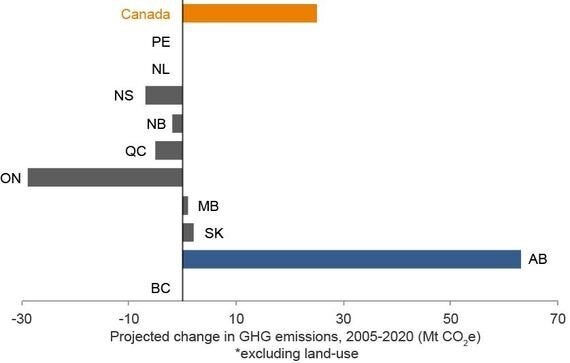 And while a lot of governments and politicians have talked the talk on greenhouse gas reductions Ontario has actually walked the walk.
"Getting off coal is the single largest climate change initiative being undertaken in North America, equivalent to taking up to seven million cars off the road," says Bob Chiarelli, Ontario's minister of energy.
But if you listen to the noisy debates in the media, Ontario's transition away from coal and towards renewable energy is responsible for dramatic cost increases and possibly the end of the world as we know it.
"And as the critics said, they're right, the sky fell. People are being sucked into the ground, it's been utter chaos, and we're just trying to keep the lights on. No. It's been great."
That's Tyler Hamilton, the editor of the magazine Corporate Knights with tongue firmly in his cheek. He's also an adjunct professor of environmental studies at York University and he's followed Ontario's energy transition closely over the last six years.
Hamilton acknowledges that there have been some problems with the execution of the Green Energy Act.
"Sometimes when you're sticking your neck out and taking a first step in a jurisdiction that hasn't really taken that many steps, you're going to stumble," says Hamilton.
In spite of this Hamilton says Ontario is achieving its goals: "We've got a thriving renewable industry. We're a leader in wind technology and developments and the solar industry is growing gangbusters."
Ontario's biomass and biogas projects haven't kept pace with wind and solar but they are still near the top of leaderboard in those areas as well.
Renewable energy a small part of price increases
So has the energy transition raised the price of electricity?
Hamilton says cost increases have come from the feed-in tariffs but also grid infrastructure upgrades, decommissioning of plants, development of new natural gas plants and soon more costs will come from nuclear refurbishment.
"It (renewable energy) has cost us a slight increase in electricity costs, but I think most Ontarians, despite what you read in the papers, would think that that's an acceptable thing for what we're trying to accomplish, says Hamilton.
And solar and wind energy still remain incredibly popular. A recent poll commissioned by the Canadian Solar Industries Association found that 77 per cent of Ontarians believe that their provincial government needs to invest more in solar.
Ontario is a climate change leader
Jason Rioux was there for the heyday of coal-fired generation in Ontario. He worked for Ontario Power Generation at the Nanticoke coal plant, a 4000-megawatt monster of a facility that was the biggest coal plant in Canada when it was running. Now he's a VP at NRStor, an energy storage company that will be selling Tesla's new highly coveted Powerwall.
"The Green Energy Act has, if I can call it, primed the pump for renewable energy development and the production of those technologies in the province of Ontario and I think all of the provinces in Canada can leverage what Ontario has done," says Rioux.
"A lot of costs have come down on wind and solar and now you can take advantage of building them out at a much lower cost than they would have otherwise been."
The renewable energy revolution in Ontario has touched the whole province. There's a wind turbine blade plant in Tillsonburg and solar companies like Canadian Solar have transitioned into global players. The Green Energy Act also spawned SolarShare, an organization we featured a few years ago and that has now sold $10 million in solar bonds to regular people and built six megawatts of solar projects worth $30 million.
And while the controversy around the feed-in tariffs has forced their retirement Ontario is on track to get a quarter to a third of its electricity from renewable sources by 2021.
And in a sign of the times, Ontario Power Generation, the organization that used to be responsible for running Ontario's coal fleet, is now building solar farms right on the sites of those former coal plants. Ontario's energy transition might not been handled perfectly but the province has done incredible things on the energy transition file. It deserves recognition.