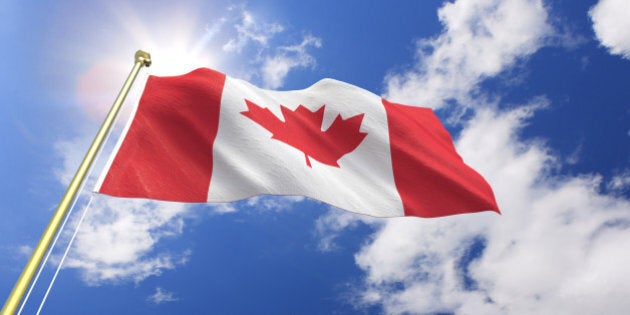 The Canadian fintech marketplace is growing with significant speed. Canadians' adoption of financial technology -- or fintech -- is expected to triple over the next year according to Canadian advisory firm EY. Toronto-based urban innovation hub, entrepreneurial incubator and fintech cluster developer MaRS expects that fintech investment in Canada will be valued at $14.8 billion by 2018.
With this investment comes the incursion of overseas firms into the Canadian competitive space: recent examples include OnDeck and Avant. However, even as Canadian banks are looking to the US to expand their loans process, American and international lenders are finding it difficult to succeed in the Canadian market.
Cost of Acquisition: Market Differences Matter
Customer acquisition in Canada comes with a high price tag, as the alternative lending space in Canada has low barriers to entry, so there's a lot of competition. Rather than working to challenge or antagonize the established Canadian banking marketplace, alternative lenders in Canada need to capitalize on a flurry of expansion and wider market turnover in the fintech space in order to lower the costs of acquisition.
In the US, the success of financial technology firms, including P2P lenders, payment processors, and equity crowdfunding platforms, was spurred by the fallout from the 2008 financial crisis -- a combination of dramatically reduced interest rates, tighter lending regulations and greater awareness of systematic flaws in major banking systems leading to steep declines in consumer confidence. Canada's economy was affected to a lesser degree - just enough so that there isn't the same financial services gap in Canada for alternative startups to fill.
Size and Specificity: Retaining Control of Your Niche
Operating in a very large market like the US allows lenders to differentiate their strategies and products into very specific niches. This allows for significant reductions in the cost of acquisition. Canadian lenders have less advantage in this regard. Our market is simply not of the same size, and it is regulated at the federal level by usury laws that American lenders are not experienced with (having come from a market in which regulation is organized on a state-by-state basis.)
Challenging the Big Bank Oligopoly: Beat 'Em or Join 'Em?
In addition to the challenge posed by establishing a competitive cost of acquisition, consumer awareness of alternative financing options in Canada is still low, with just 30 per cent of people even knowing that options outside of a bank exist. The major "Big Five" banks have traditionally been viewed as opponents of the financial technology market, and a great deal of debate has centered on their attempts to out-compete fintech lenders (and other fintech sectors).
A challenge for fintech firms -- both homegrown and those from abroad -- is that, due to the relative stability and dominant market share of major banks, they will not be able to outperform the established competition by stepping into a power vacuum caused by market instability.
Lowering costs is key to the success of any fintech startup - this is where, for entrants into the Canadian market, a partnership with a bank could be an asset. Consider, however, that even in light of such partnerships, the primary performance of a fintech firm's data analysis and modelling techniques should be the driver of its efforts in reducing the cost of customer acquisition.
Financial industry veterans are beginning to realize the value of collaboration with tech-heavy startups. We see this trend in the partnerships established by the likes of Scotiabank and Kabbage, among others. In order to succeed, fintech lenders will need to balance the potential value of big-bank partnerships with the need to retain control and establish the independent value systems of their firms in the long term.
Startup lenders can look to Canada as a case study for the importance of balance between major institutions and alternative players in the lending market. Success stories in the Canadian lending environment have been grown largely from home soil, by leaders and entrepreneurs with keen knowledge of the specific challenges and requirements that are characteristic of the national economic attitude toward debt. These are exemplified by the growing numbers of fintech entrepreneurs succeeding in acquiring funding and moving to Series A financing in Canada. Embracing fintech isn't a short-term decision. It requires patience, discipline and a commitment to realizing long-term results.
Follow HuffPost Canada Blogs on Facebook