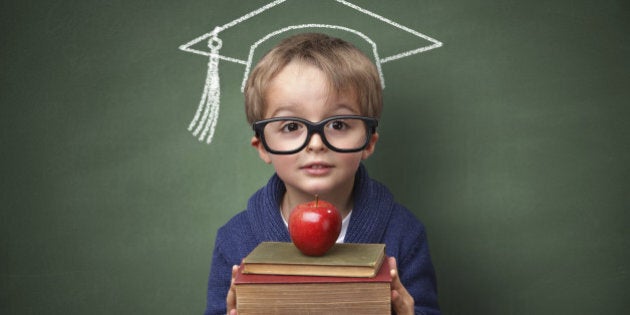 The pressures of student debt and challenging job markets have put a generation of young and educated North Americans in financial situations their parents would find unthinkable. According to data from the Canadian Federation of Students, the total amount of student loans owed to the government reached $15 billion in 2010. The British Columbia Securities Commission reported in 2011 that, if given $5,000 to invest, 55 per cent of recent high school graduates surveyed would use the money to pay for future education. The overwhelming majority of recent high school students have optimistic expectations for their financial futures (including home ownership and potential for future earnings), but 51 per cent of those surveyed carry some form of debt.
These figures highlight a dissonance between many youths' expectations and their financial realities. If we wish to avoid the repetition of history insofar as the kinds of mismanagement that led to the financial crises of the late 2000s, the skills gap between financial literacy and practice cannot continue to widen. Mindful of the need to stem the continuation of this trend, parents, schools and educators are more aware than ever of the inclusion, effectiveness or even outright absence of financial literacy in their province's curricula.
Despite renewed public cognizance of this gap in knowledge, the BCSC survey results indicate 66 per cent of recent high school graduates learned what they know about personal finance from their parents or family. Only 10 per cent were taught these skills in school. If higher education is the most coveted investment goal for young people, why should secondary schools, which constantly pushes the envelope of academic performance in the name of higher education, omit the fundamental skills necessary to help students make that investment in good faith?
While many nonprofit entities exist across Canada whose mission statements include improving access to financial literacy education, British Columbia is currently the only Canadian province to include mandatory education of the same principles in its high school graduation requirements. Schools can incorporate financial literacy into their teaching strategies at a wide range of grade levels, incorporating fundamental ideas about money and how it is managed into numerous lesson plans and learning topics. For example, students as young as Kindergarten or Grade 1 might participate in an activity that shows the value and denomination of currency, the basics of exchanging money for goods, and the potential reward of saving up to "purchase" items they may want in the future. Students in grades six to eight are likely prepared to be introduced to the function of credit and its responsible use.
Teenagers and high school students are not only a key target group for financial education: they also comprise a crucial demographic engine for the development of new and innovative entrepreneurial ideas. Canada's demographic makeup is shifting toward an aging general populace - one where entrepreneurs between the ages of 25 and 34 years are significantly underrepresented compared to their peers aged 55 and over. It will be important to stimulate and encourage Canada's youth to become the next generation of business owners and operators, especially as more and more small and medium-sized enterprises engage in transitions of ownership from one generation to the next in the coming years.
When I started Merchant Advance Capital at the age of 22, I realized the importance of the kinds of specific guidance, mentorship and access to financing that had been tailored to help young entrepreneurs succeed. Fortunately, numerous incentives and resources are currently available for young people who dream of running their own businesses. These include loans and mentorship through the Canada Youth Business Foundation (now Futurepreneur Canada), startup loans from the Business Development Bank of Canada and capital available through popular crowdfunding platforms.
In addition to a commitment to financial and entrepreneurial education from schools, the parents of the next generation of entrepreneurs are the second pillar of support that will allow youth to thrive and innovate. Advertising agency sparks & honey recently profiled "Generation Z": they found that 61 per cent of Gen Zs would rather start their own business than work for someone else. Clearly, the entrepreneurial drive exists in this new generation. Parents can get involved by allowing their kids the freedom to explore and experiment with managing and saving their own money, giving them the latitude to realize the impact that their decisions with money can have on their day to day wants and needs. In many cases, having the "money talk" with your children involves coming face to face with what may be your own, more complex financial insecurities or challenges: it will be by facing these important facts head-on that both current and future generations of Canadians will be able to improve their personal financial management and create the spark for future growth and entrepreneurial success.
David Gens is the founder and CEO of Merchant Advance Capital, a firm that provides financing for small business owners. He was named one of Business in Vancouver's Forty Under 40 in 2014 and BC Business' 30 Under 30.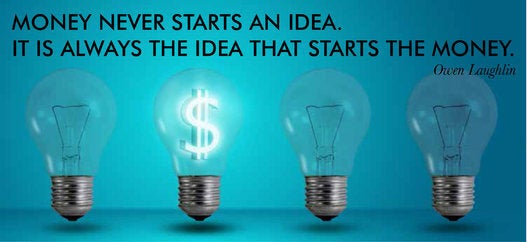 Steps To Setting Up Own Business