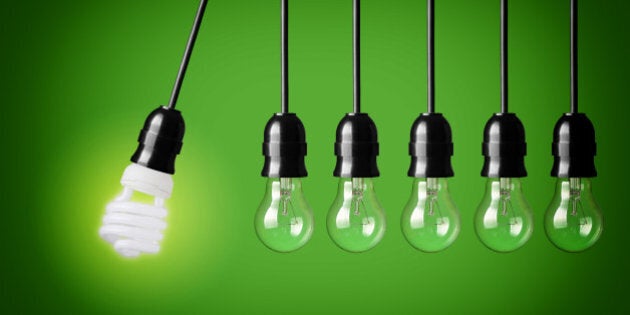 For Canadian charities that produce peer-to-peer fundraising campaigns, recent economic challenges and increased competition are fueling a wave of innovation.
Peer-to-peer (P2P) fundraising programs move supporters to ask friends, family and other contacts for contributions. These "asks" are often linked to a supporter's participation in a rapidly expanding universe of events ranging from traditional runs, walks and rides to more unusual activities such as rappelling down skyscrapers, mustache growing and sleeping out in the cold.
Canadian charities have long relied on P2P campaigns to engage their most passionate supporters in attracting donations. But Canada's economic uncertainty and increased competition in the charitable space have dampened results for many of the country's largest and most established P2P programs.
Just how bad has it been for these programs?
Fundraising revenue at these 30 bellwether programs totalled $251.7 million in 2015, down 9.5 per cent from 2014. Of the 12 largest programs, only one -- the Heart and Stroke Foundation's Jump Rope for Heart campaign -- grew its revenues.
But rather than pulling back in the face of these declines, a number of Canada's biggest charities are upping their commitment to peer-to-peer fundraising with investments in program overhauls and entirely new concepts.
- JDRF Canada rebranded and reformatted its popular spinning event as the JDRF REvolution Ride a move that it hopes will help it reverse a trend that saw its revenues decline by more than 19 per cent in 2015.
- The Heart and Stroke Foundation of Canada expanded its popular Ride for Heart in Toronto to include a 5 and 10k run and a 5k walk because it could not handle any more bikers.
- The Canadian Cancer Society, which has seen revenues decline steadily for its longstanding Relay for Life walk, is making a major investment in independent peer-to-peer fundraising, a format that empowers supporters to host their own fundraisers. The Cancer Fighters program -- has become a significant source of revenue. The Society's Ontario chapter, for example, reports that it is raising about $3 million annually this way.
- Parkinson Canada is testing a new program called Life Lists Challenge, which aims to engage younger peer-to-peer fundraisers. Participants agree to take part in a structured adventure challenge such as bungee jumping or skydiving and collect pledges from friends for completing the challenge.
- Supporters of the Princess Margaret Cancer Foundation are being encouraged to shave their heads as part of a unique P2P event called #NoHairSelfie.
In addition to these efforts, we are seeing ample evidence that there is still room for growth in P2P. In fact, while many of the largest and oldest programs declined in 2015, revenues grew for 10 of the campaigns on the top 30 list.
The fastest-growing program in the top 30 was the Coldest Night of the Year, a winter walk series to fight homelessness organized by Blue Sea Philanthropy in 80 communities, that raised $3.3 million in 2015, an increase of 32.4 per cent. This year it grew 17 per cent.
The growth of some programs and the investments being made by many nonprofits belies the continued promise of peer-to-peer fundraising -- especially as mobile and online fundraising technology evolves.
The field has been democratized -- you don't have to be one of the largest or the most established organizations to succeed. In the years to come peer-to-peer fundraising will reward groups large and small that demonstrate creativity and serve supporters with a combination of hi-tech and hi-touch.
Follow HuffPost Canada Blogs on Facebook