Kenya has recently made front pages of global media featuring President Uhuru Kenyatta and the International Criminal Court (ICC). Kenya had already made history in 2013 by electing a president and deputy president indicted by ICC for crimes against humanity, following the 2007 disputed elections that left more than 1,000 people dead while turning more than 600,000 Kenyans into internal refugees. The ICC has now withdrawn all charges against Kenyatta due to lack of sufficient evidence. The case against Deputy President William Ruto, however, is to continue.
Electing two indictees into two highest offices in the land -- president and deputy president of the Kenyan republic -- may seem unusual.
This seemingly astonishing electoral outcome takes me back to 1994, when I concluded in my book, Kenyan Capitalists, the State and Development, that Kenyan politics and economics were strange bedfellows. While Kenya's private sector was increasingly cosmopolitan linked to regional and global business networks, Kenyan politics remained essentially ethnic and sub-national. This contradiction, I argued, held Kenya back from realising its vision of becoming a more prosperous, united and democratic nation. The role of the state and associated provision of soft and hard infrastructure constituted the weak link in Kenya's development story.
The political maneuvers that brought Kenyatta and Ruto to power, despite being indictees, would seem to indicate that the same contradiction I observed 20 years ago remains a major factor in Kenya's political economy. The political elite in Kenya, in other words, is still a patchwork of prominent personalities drawn from main ethnic groups that hardly operate coherently -- which renders Kenyan politics highly unstable and unpredictable. In such environment, power is determined by makeshift alliances that are conveniently constructed prior to and during elections. Little wonder that political parties in Kenya are in fact known as "vehicles" for ethnic heavyweights. Kenyan political scientific, Mutahi Ngunyi, best describes his country's politics with his concept of "tyranny of numbers." According to Ngunyi, when, prior to the 2013 presidential elections, Kenyatta's and Ruto's vehicles signed a "deal" that established their Jubilee Coalition, the tyranny of numbers assured them of victory. This was the case, says Ngunyi, because Kenyatta and Ruto had the "bankable" ethnic vote of 43.2 per cent of the total vote -- the combined number of voters from their ethnic and associated groups.
If Kenyan politics has remained essentially the same since 1994, what of its economics? Kenya's business sector has moved much further, not only in terms of size, and linkage to regional and global markets, but even more spectacularly in terms of innovation. Broadly, Kenya's gross domestic product of $44 billion makes the country 87th largest economy in the world, 12th in Africa, and East Africa's biggest. This relative success owes a great deal to Kenya's private sector that is home to many first rate companies.
The leader in the transport sector is Kenya Airways, one of the most successful carriers in Africa, with worldwide destinations, except north America.The airline is a public-private partnership company traded in the Nairobi securities exchange. In telecommunications is Safaricom, a major IT player with 18 million subscribers. In the beverage sector is East African Breweries which produces beer, wine and soft drinks for the East African market. In finance are two commercial banks -- Kenya Commercial Bank and Equity Bank -- both of which have expanded into regional markets. In the media is Nation Media Group with subsidiaries in Uganda and Tanzania, operating print, television, and radio outlets. There also many family firms, such as Comcraft Group arguably the first Kenyan multinational firm in steel-making, rapidly expanding in Asia and Africa, including Nigeria, Ethiopia, and South Africa.
But Kenya's success story is even more felt in the field of innovation. Two Kenyan firms mentioned above, namely, Safaricom and Equity Bank, illustrate this nicely.
Safaricom began as a state-owned telecommunications entity but gradually privatised, famously revolutionarising money-transfer through the mobile SMS with the launch of M-PESA service. Safaricom maintains that M-PESA did two things: it enabled the company to create the "world's most successful" mobile payments system. So successful is Safaricom's M-PESA that it handles "half of the entire world's mobile money transactions."
http://networks.nokia.com/news-events/insight-newsletter/articles/innovation-the-motive-power-for-safaricom-success
Equity Bank's vision of "banking the unbanked" saw it spreading its services to six countries, including Kenya, Uganda, Tanzania, Rwanda and South Sudan. Millions of rural customers access the Bank's services through "Eazzy Banking", a mobile phone-based service that eliminates travel to branches. Another innovative tool deployed by Equity Bank is its fleet of mobile banking vans which enables the bank to reach the unbanked in the remote areas of rural Africa. Equity Bank was ranked in 2014 the top bank in Africa in terms of return on assets.
http://www.businessdailyafrica.com/-/539552/2392664/-/bspg2q/-/index.html
The main question then is this: is Kenyan politics and Kenyan economics likely to converge? This is a fundamental requirement for genuine and deep-seated socioeconomic transformation that Kenya needs to become more prosperous.There is little doubt that Kenya's ethnic politics driven by the tyranny of numbers and ethnic calculations hurts the country's economic performance and potential. The previous government tried to improve Kenya's infrastructure, for instance by building a series of multi-lane highways between the capital city of Nairobi and neighboring towns. More needs to be done -- which is what Kenyatta has promised, including $4.5 billion linking Malaba, Nairobi, and seaport of Mombasa and the tripling of power-generation at a cost of $5.5billion. https://www.megaprojects.co.ke/articles/#.VIUqqfko495
Perhaps, now freed from ICC-related worries President Uhuru Kenyatta may tame what appears to be runaway insecurity that has led to loss of lives, and brought Kenyan major foreign exchange earner -- tourism -- nearly to its knees. As for convergence of political and economic classes, and greater cohesion between the two, that is most likely a longer-term project.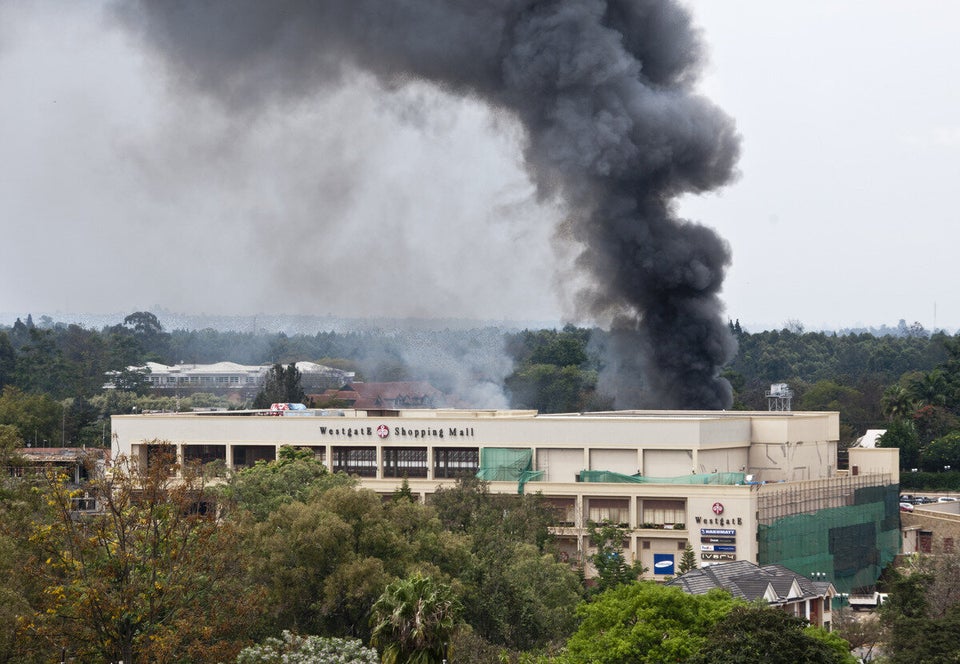 Attack At Mall In Nairobi