It's March, which means many of us have had it up to here with winter and are looking for a brief Caribbean escape. But why settle for a boring break in the sun when, like my wife and I recently did, you can also enjoy a series of unpredictable surprises sure to add a little spice to your life? Here are just a few of my suggestions to make your southern holiday the unexpected trip of a lifetime.
1. Choose the cheapest destination possible. After all, you'll just be lying on the beach and spending little time in your room. Why spend the extra dollars for actual amenities?
2. Check out the reviews on TripAdvisor for your chosen resort, but only the positive ones. There's no point in looking at the negative ones, since there will always be dissatisfied customers who have unreasonable expectations. Even when they point out specific problems, don't worry: they obviously expected too much, notwithstanding this was their 20th trip south.
3. Don't bother paying the extra bucks to pre-book your seats on the airplane. That's just a waste of money unless, of course, you forget to note that you can pre-book online for no charge four hours before the flight. But you're looking for excitement, right? And what could be more exciting than you and your wife sitting several rows apart?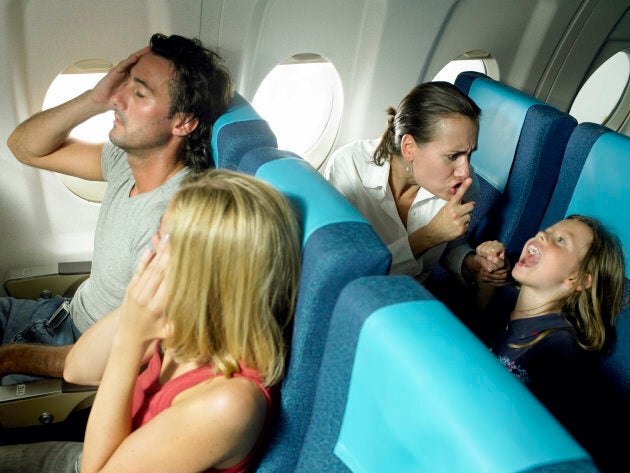 4. Don't worry about rumours of extensive hurricane damage at your chosen destination. How bad could it be? It's been five months since that happened, and surely everything will be in great repair by the time you get there.
5. No point in checking out the age of your chosen resort, since even if it turns out to have been built in the 1970s, they never wait more than 40 years to do a complete renovation and makeover. But if somehow they forgot, think of it as a chance to take a one-week trip back in time with outdated furniture, wall coverings and bathroom fixtures. After all, who doesn't mind a little peeling paint, the odd toilet leak and a touch of mold on the bathroom walls and ceiling?
6. Make sure there's adequate space between the floor and the bottom of your room's front door. That will help facilitate entry of your week-long menagerie of entertaining Caribbean creatures, including frogs, crabs and salamanders.
7. Enjoy the white sand beach if, and when, it's available. Remember that hurricane I mentioned? Well, it turns out that it was a Category 5, and managed to take much of the beach with it, as well as any shade-providing umbrellas and palapas. Any remaining ones were taken down to allow for the loader and grader to rework what was left of the beach using the huge sand slurry piped in from an offshore barge.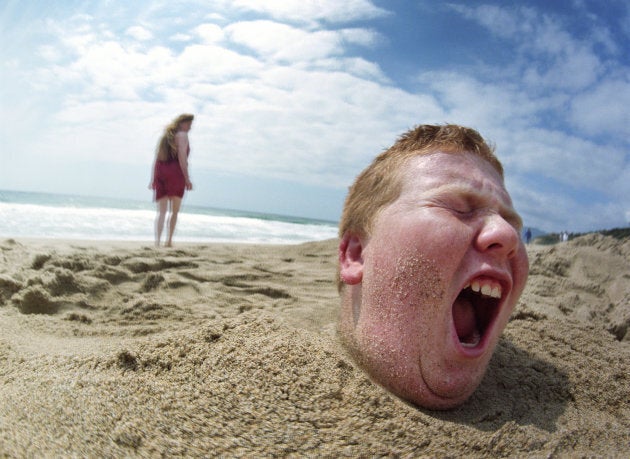 8. You might be able to play that low-budget resort game called "What is that smell?" In our case, it was the sewer-like odor emanating from what was probably once a functioning waterfall and lagoon beneath the walkway to the buffet restaurant. Or, it was the stench coming from the seldom-cleaned public washrooms. You can also play the exciting game of "Will there be toilet paper?" or, for the less adventurous, simply carry a roll with you at all times.
9. Finally, be sure to choose a destination with a small airport that schedules five departures within a two-hour window. This will heighten your excitement as you slowly wend your way through the single check-in line, only to be told after two hours of waiting that all your plane's seats have been assigned.
So, why settle for a boring, sun-filled vacation on a white sand beach with an updated room in a modern resort when you can have the exciting, unpredictable adventure of a lifetime you've always longed for? Close your eyes, pick a random resort and good luck. Just remember to bring your sunscreen and, oh yes, lots of toilet paper.