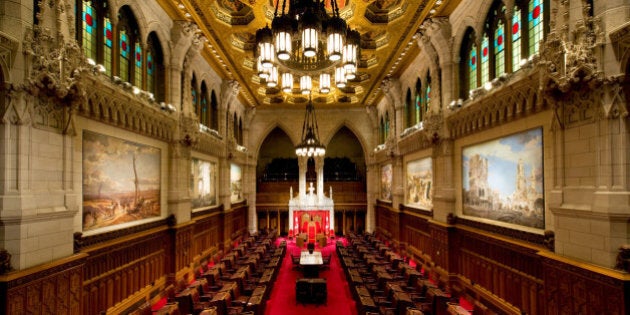 "The independent advisory board on Senate appointments....is to recommend a non-binding short list of five nominees for each vacancy in the upper house, of which there are currently 22."

The Canadian Press - January 19, 2016
Dear Independent Advisory Board for Senate Appointments:
I hear that you're looking for a few good men (and women, too, of course) to quickly fill five Senate seats from the provinces with the most vacancies, namely Manitoba, Ontario and Quebec.
Luckily for you folks, I'm available right now. Being retired, I have no employment ties to sever and thus can be in the Red Chamber as soon as you need me.
I understand that there's a special process in place to fill these first five vacancies and that one of the requirements is that the candidate must be nominated by an organization. That's no problem for me since I already have the unanimous support of the Committee for the Removal of Dave Martin from the Brooks-Martin Household comprising my wife, my daughter and our dog. Ever since I retired, apparently there has been some dissatisfaction with me spending an inordinate amount of time at home and a Senate appointment would be just the thing to help restore domestic harmony.
Personally, I'm quite happy "lying about the house" as my family calls it but I have no problem taking on some part time employment. After all, two or three four-hour days is not going to put a huge dent in my weekly TV viewing.
As for individual qualifications, I think you'll find that I am a very attractive candidate. First of all, I'm a white male. Given the recent trend of appointing women, minorities and people of colour, there is a distinct risk that one of the largest groups in Canada may be inadvertently overlooked. By choosing me, the prime minister can assure Canadians that he has not forgotten the concept of white male privilege.
Please also note that I'm 65. Given the Senate's mandatory retirement age of 75, I can only serve for a maximum of ten years. Thus, the country will only be on the hook for my $142,400 salary for one decade. Plus, if I do get into any trouble, I'll be gone before you know it.
I understand you've had some problems in the past with property ownership requirements. Rest assured that I own a house in Ottawa and thus will not be claiming living expenses while the Senate is in session. Even in those instances where my family situation may require a brief hotel residency, I will not be making any housing expense requests.
Which brings me to another attractive aspect of my candidacy: travel, or to be more precise, the lack of travel. Since I live in Ottawa, that means no expensive airline flights, train trips or limousine rides. All I need is a monthly bus pass and I'm good to go.
If you're looking for someone with political knowledge, I'm your man. I'm a big fan of various TV news channels and an occasional viewer of CPAC. I also have a well-earned reputation as a frequent writer of letters to the editor and copious curmudgeonly comments on numerous social media platforms.
They tell me that Senate work is not too onerous although apparently they're often looking for people to sit on different committees. I'm not sure if I have the expertise required for specific committee work but I do have extensive experience acting as a placeholder. Subject to the occasional snack or nap, I'm happy to fill any empty committee chair that needs filling.
Finally, if you're facing budgetary constraints, I'm more than willing to take a pay cut. Given that I'm already drawing a government pension, I don't really need a six-figure salary. If it's all the same to you, $90,000 a year would be fine with me.
Follow HuffPost Canada Blogs on Facebook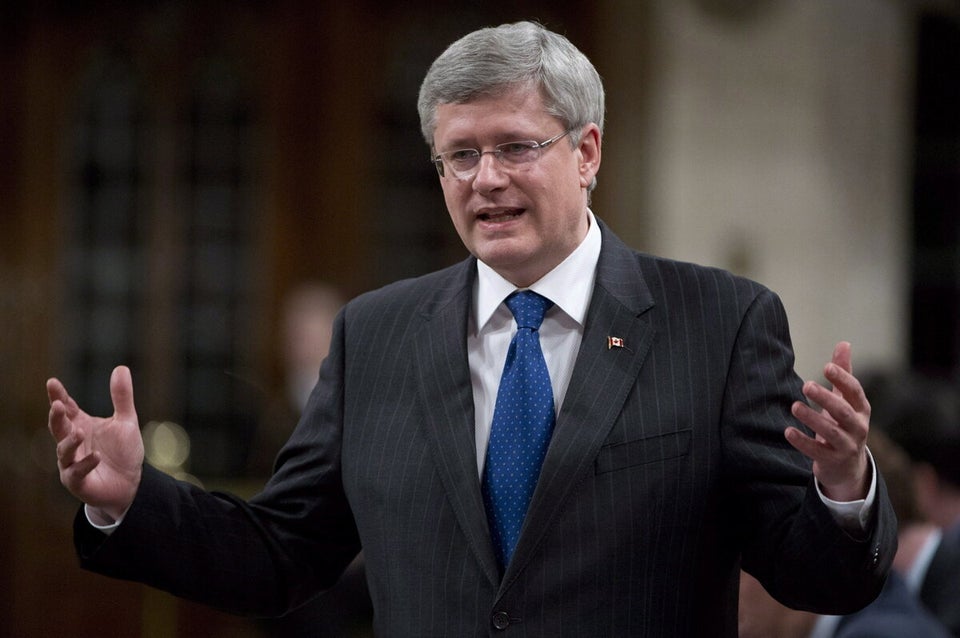 Key Senate Scandal Quotes