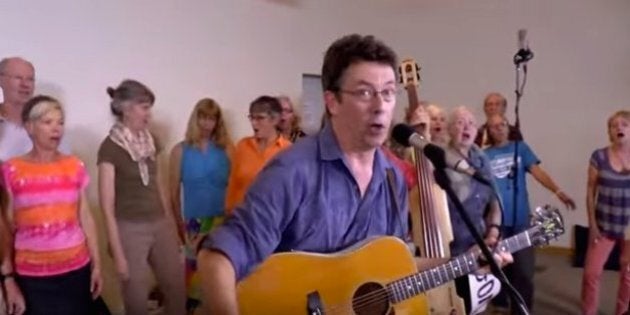 For those who missed it, Tony Turner and friends posted an online performance of Mr. Turner's song Harperman detailing a litany of criticisms of Prime Minister Stephen Harper including his government's muzzling of federal scientists. Mr. Turner, whose job involves studying migratory birds, is under investigation for allegedly breaching the conflict of interest provisions of the Values and Ethics Code for the Public Sector and has been suspended.
Various commentators and high-ranking government officials have chimed in supporting Environment Canada's decision claiming that Mr. Turner's off-hours project was a blatant violation of the Values and Ethics Code. Perhaps it is and perhaps it isn't but the more important question is whether the relevant provision of that Code should have any force at all.
Twenty-seven years ago, I had my first opinion piece published in my local daily newspaper. It concerned the recently issued judgment of the Federal Court of Appeal in Osborne v. Canada, which struck down a provision in the Public Service Employment Act prohibiting public servants from any political activity beyond simply casting their vote.
The government appealed to the Supreme Court of Canada, which upheld the Federal Court of Appeal's decision. The Supreme Court agreed that the relevant section of the Public Service Employment Act which prohibited partisan political activity under threat of disciplinary action infringed the right to freedom of expression in Section 2(b) of the Charter of Rights and Freedoms.
At the time, I celebrated the Federal Court of Appeal's decision and hoped that the government of the day would not seek to curtail the newfound political rights of federal public servants. The naysayers continued to argue that allowing full political rights to government employees would result in politically partisan biases influencing their work decisions.
Not surprisingly, the doomsday scenario painted by the critics never came to pass. Public servants continued to carry out their duties in a professional and impartial manner notwithstanding that some of them exercised their new political rights outside of the workplace. Just as doctors, lawyers and accountants can provide sound advice to clients who may have diametrically opposed political views, 95 per cent of government employees can effectively do their job even while publicly expressing their political preferences.
It seems that the political masters are always eager to muzzle and politically silence the public service. Notwithstanding the pronouncement of the Supreme Court in the Osborne case, the current Conservative government took it upon themselves to create and implement the Values and Ethics Code in 2012.
It is that very Code which has been used to attack Mr. Turner who has supposedly violated its conflict of interest provisions. Those provisions, however, are nothing more than a veiled attempt to reestablish the outright ban on partisan political activity in the Public Service Employment Act that was vacated by the courts.
The Values and Ethics Code is simply another attempt by the current Conservative government to intimidate and silence the government workforce. Sadly, those workers and their unions will once again have to take the fight to the courts and have such egregious undemocratic measures struck down as being in violation of the Charter.
The courts have already spoken: except for deputy heads of departments, government employees should have the same unrestricted political rights as other Canadian citizens. There is no need to create a second class citizenry within the federal bureaucracy.
The power brokers' logic could mean that if all Canadians were government employees, no one would have full political rights. As I wrote 27 years ago, to restrict those rights for some is to diminish them for all.
The powers that be seem to think that someone like Mr. Turner is incapable of carrying out his study of migratory birds in a professional and non-partisan fashion simply because he has publicly expressed his political preference in the current election. Unless the bird he is studying is the blue-breasted harper, I fail to see a problem.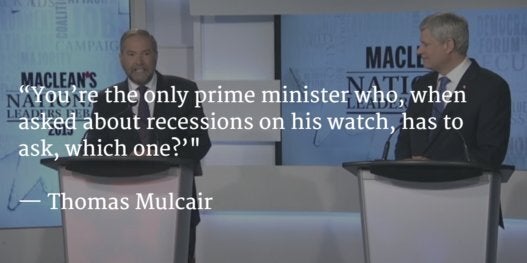 Best Quotes From Maclean's Canada Election Leaders' Debate