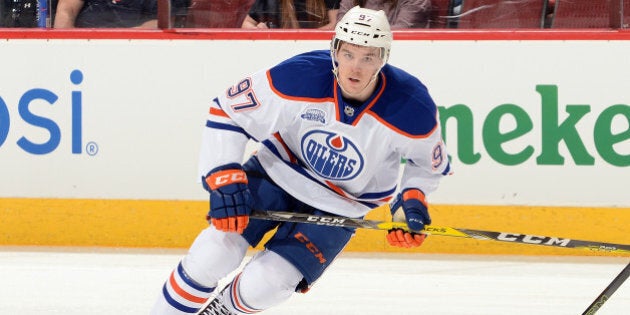 It's bad enough that my hometown Ottawa Senators won't be making the NHL playoffs this year after their Cinderella run last spring. What's even worse is the fact that none of the seven Canadian teams will be playing after April 4.
For whatever reason, Canadian-based teams aren't very good. Despite league-leading attendance and legions of diehard fans, our teams seldom compare favourably with U.S.-based teams, which often play to half-full arenas. In fact, a Canadian team hasn't won the Stanley Cup since 1993.
I'm hard pressed to know what the solution to this sad situation is. Some say we should stop supporting our Canadian teams until they demonstrate that they can actually win.
Tempting as this option is, I suspect the only thing it would lead to is unsuccessful franchises choosing to pick up stakes and move to a new American hockey "hotbed" like Las Vegas, Honolulu or New Orleans.
Unless and until we Canadians have the guts to sever ties with the NHL and its diminutive U.S.-centric boss Gary Bettman, and form our own top-tier Canadian professional league, we're stuck with the current sad state of affairs.
Instead of issuing lottery chances based on how poorly a team does in the standings, losing teams would compete to see who wins the right to pick first.
The question then becomes what can we do in the meantime to maintain fan interest in our national game?
I think I have the answer to our current dilemma: a playoff battle of the also-rans. With 16 of the 30 NHL teams making the playoffs, there are 14 remaining squads to face off in a series of elimination rounds.
Let's say that the top three losers in each conference would be guaranteed playoff spots and the remaining eight teams would battle it out in a series of best-of-five to fill the remaining two playoff slots. Once the final eight positions are filled then three best-of-seven playoff elimination rounds would be held until a champion loser is crowned.
The problem is, of course, what would be the reward for the winning team that would engage Canadian fans' interest? After all, the stronger teams are already competing for the vaunted Stanley Cup. Why should we care about a battle of the losers?
The easy answer is to make this losers' playoff struggle worth something. And that something would be standings in the coming NHL player draft. Instead of issuing lottery chances based on how poorly a team does in the standings, now the losing teams would compete to see who wins the right to pick first.
Think about the extra excitement (not to mention revenue) this plan would generate. Next to winning the Stanley Cup, what's the most important hockey trophy in the minds of most Canadian fans? That's right: the number one pick in the NHL draft.
Imagine if this scheme had been in place last year when a once-in-a-decade star like Connor McDavid was up for grabs. Even if your team wasn't in the hunt for the Cup, it would be in the hunt for the next hockey superstar. And even if you didn't win the rights to pick McDavid, you might have finished second and snagged another superstar-in-waiting like Jack Eichel.
This proposal would help not only the losing teams and us woeful Canadian fans, it could also be a lifesaver for poor, old Rogers Sportsnet, which is bleeding cash from its $5.2-billion Canadian broadcast deal with the NHL.
So let's create the Rogers Sportsnet Cup and revel in a whole new hockey-watching experience. Who knows? After a few winning seasons, a Canadian team with a couple of number one draft picks might even make the playoffs and challenge for the Stanley Cup. Just don't tell the Edmonton Oilers.
Follow HuffPost Canada Blogs on Facebook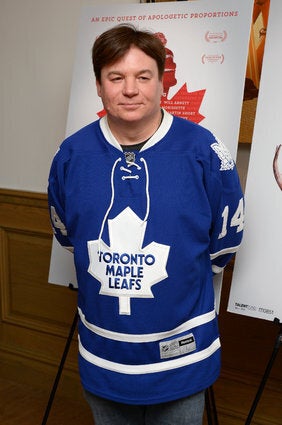 Celebs Likely To Pass On Their Love Of Hockey To Their Kids