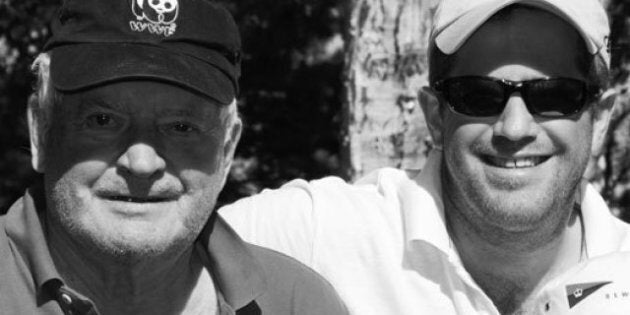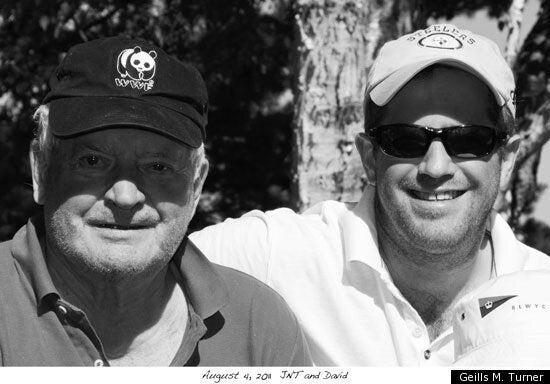 Recently I attended a reception at the law firm Miller Thomson to launch the book Elusive Destiny: The political vocation of John Napier Turner. It was a wonderful event and I was pleased to know that his complete story was finally being told. I have had a front row seat to John Turner's life since I was born in 1968. In fact, I had not quite entered the world when my father, at the age of 38, ran for the leadership that year, staying to the final ballot and eventually finishing a distant third behind Trudeau and Winters.
All my siblings and I were born into a political life. We each experienced it somewhat differently, but recall many specific moments over the years. We had soldiers in our house in 1970 during the October Crisis; I was once locked outside in my birthday suit as campaign supporters paraded by our home -- thankfully there was a sign to provide some protection. I remember when Trudeau resigned in '84 and our father advised us of his decision to run. At the time, we just wanted to know what impact this would have upon our lives. I remember the craziness of the '84 convention -- complete strangers fanatically yelling your last name or that of a competitor. I realized at that moment that politics was a sport -- and the politician the horse in the race. At times I found the whole thing to be quite an inconvenience, especially while attending the University of Western Ontario -- although my housemates did get a kick out of my father's brief visit to our house in 1988 while in town for a campaign rally. We also had some fun weekends at Stornaway between 1984 and 1990.
My father's short term as prime minister does not define his political career, as it was just another chapter in his life's story. In politics, many variables factor into one's success -- but timing stands out as an important one. In his book, Paul Litt suggests, "Right Man, Wrong time." The book elaborates, but I support the notion. The Liberal Party in 1984 had been in power almost uninterrupted since 1968, and the country was more than ready for change. There are some politicians in Canadian political history who have benefited from timing. The problem in today's politics is that substance and principle are only parts of the package -- style and celebrity have become almost as important.
This book well documents many of my father's accomplishments -- as an athlete, as a scholar, in business and in politics. He was Canada's fastest sprinter, a Rhodes Scholar, and a respected lawyer with three different national firms. He was a cabinet minister under both Pearson and Trudeau, introducing legal aid, reforming the criminal code, and navigating our economy through a fragile period. He also remains the only member of Parliament ever elected in three different provinces.
I suppose what I admire most about John Napier Turner is his loyalty and integrity. In and out of politics he has been privy to many tales sensitive or confidential in nature -- because people trusted him -- and he will take these to his grave. He has been disappointed and betrayed, but won't use a book to settle old scores. Politics can be a cruel vocation. You can be the saviour one day, and then dead weight the next. Yet through it all my father drew his strength from family, faith and friends. He loves and has travelled this country from coast to coast to coast, and can recall more names and faces across this great land that anyone I know.
To this day, at the age of 82, he continues to work tirelessly to ensure MPs have a voice, and encourages everyone who will listen to assign some time in their lives to public service. He believes to whom much is given much is expected. His legacy might just be his own example. He served 20-plus years for this country, and we are all better off for it.